Inkfish tattooshop gallery
Onze Inkfish tattooshop gallery zit vol Rotterdams custom tattoo design. De meeste ontwerpen in deze gallery werden door Hans de inktvis persoonlijk voor iemand getekend. Onze custom tattoos zijn dus alleen voor jou, en worden door onze shop nooit meer op iemand anders geinkt.
Je kunt, als je wilt natuurlijk, ook zelf een design of een foto naar de studio meenemen, die wij dan als tatoeage zetten.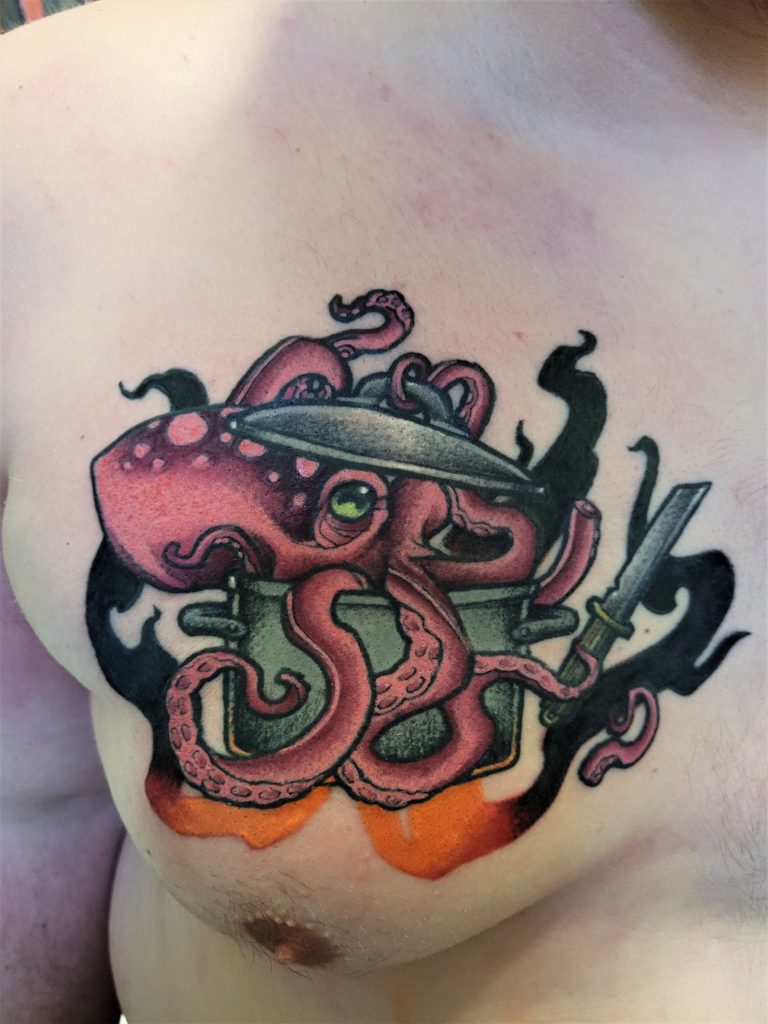 Wij zijn een allround custom tattoo shop, en werken dus in alle mogelijke tatoeagestijlen: Illustrative, Neo-traditional, newschool, oldschool, realistic (full colour of black&grey), Chicano, cartoon, horror, portretten, tribal (bijv. Maori, Polynesisch), geometric, Aziatische stijlen zoals Japanse en Chinese tattoos. Niet alle stijlen zal je tegenkomen in onze tattooshop gallery, maar we kunnen natuurlijk niet alles kwijt op deze pagina.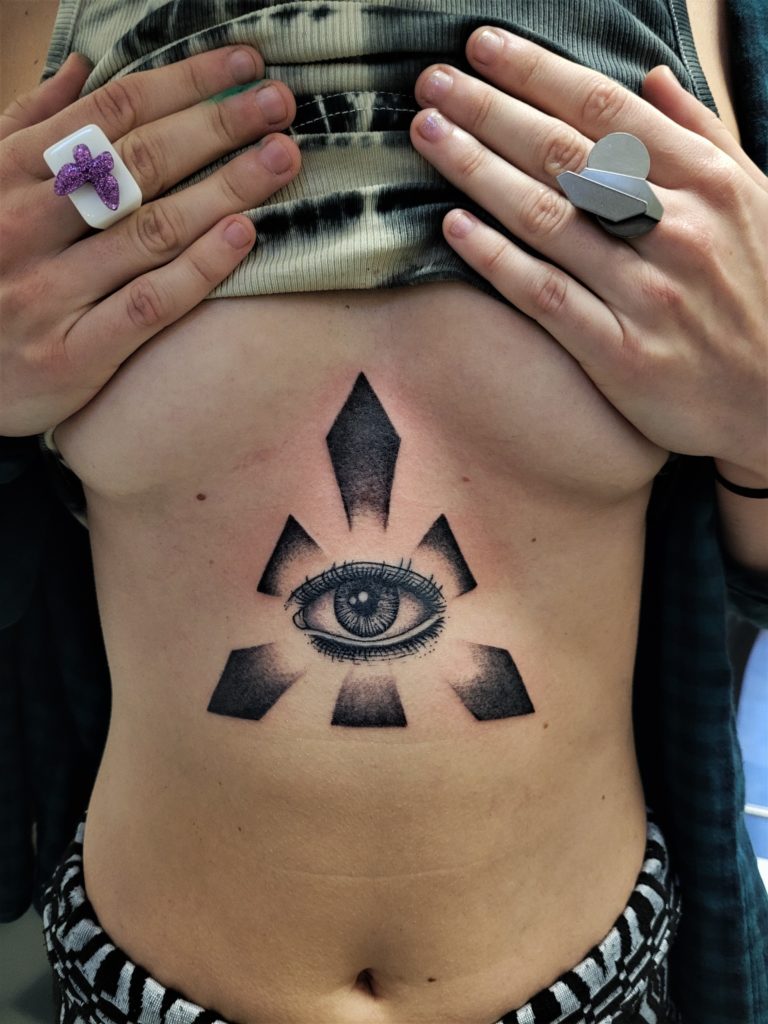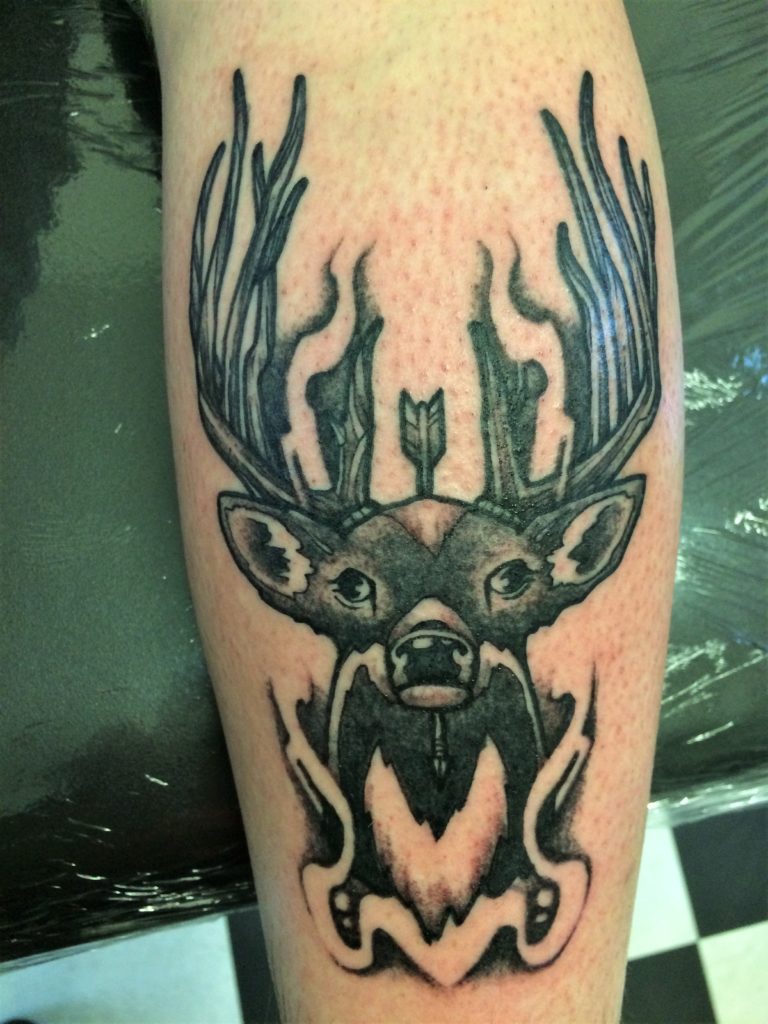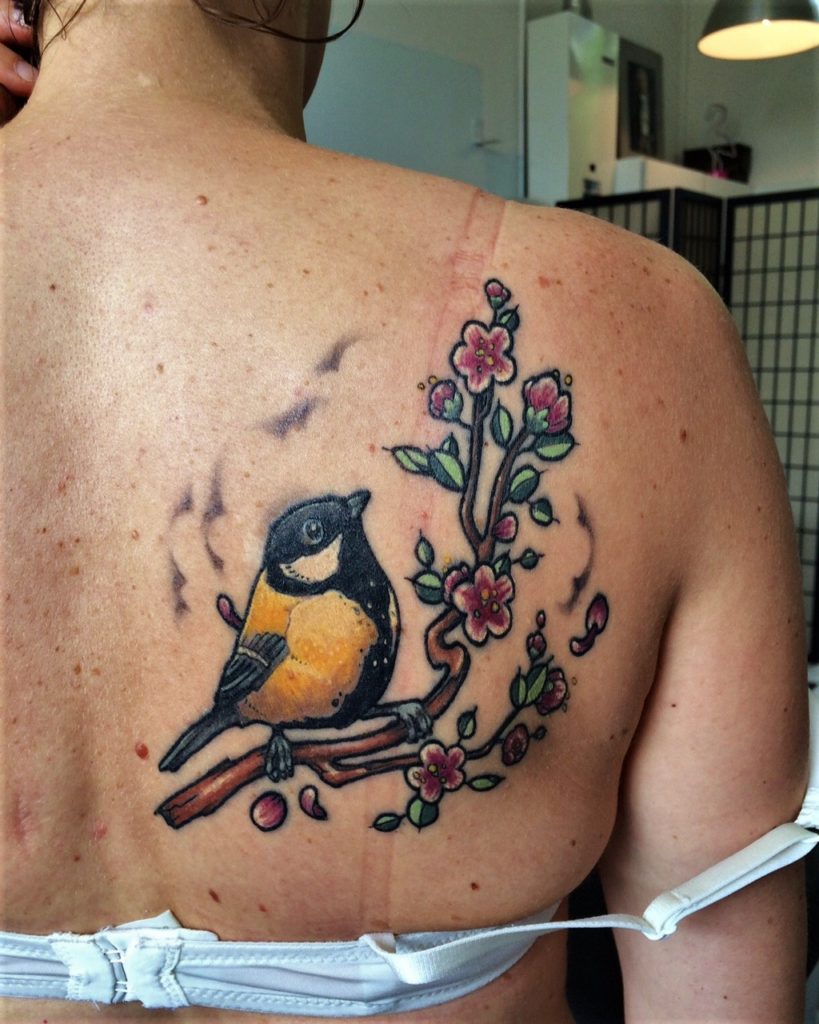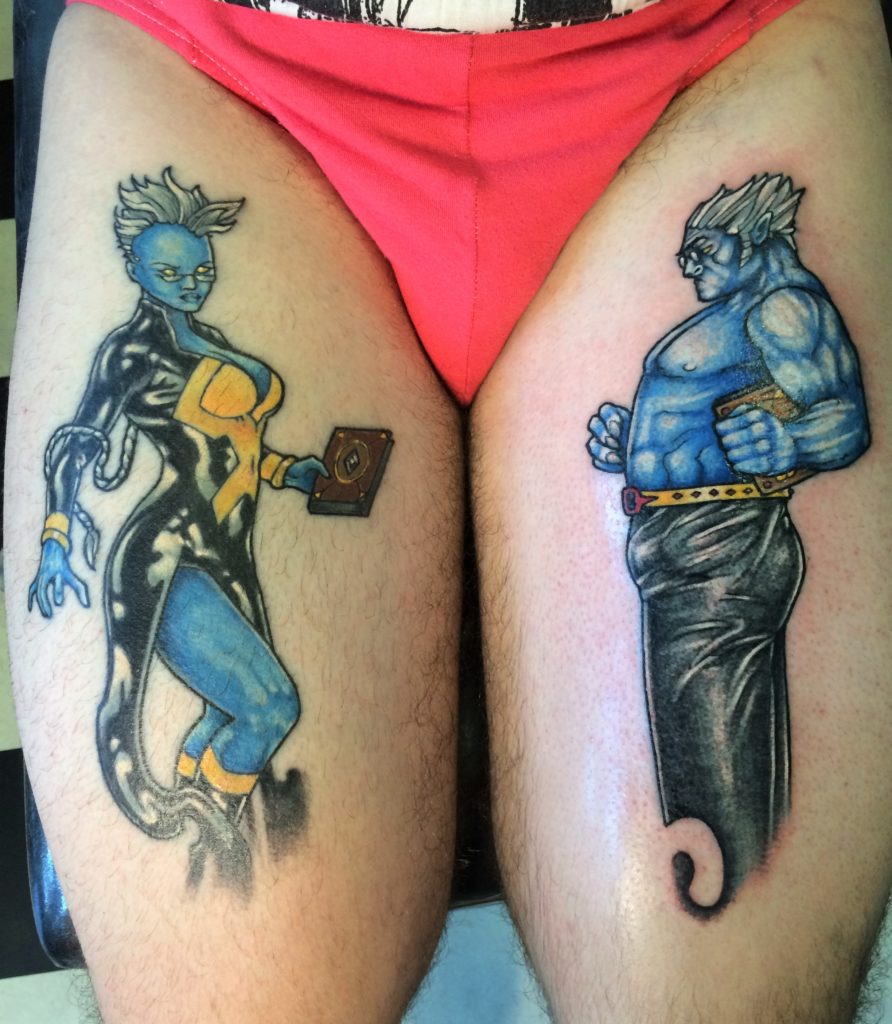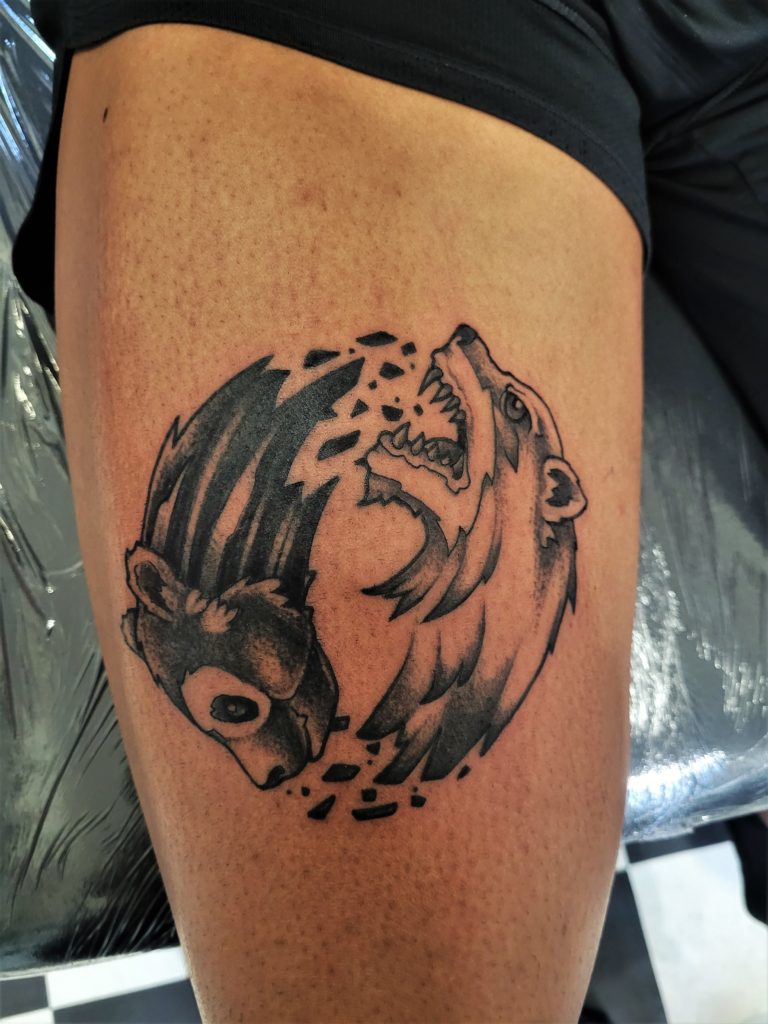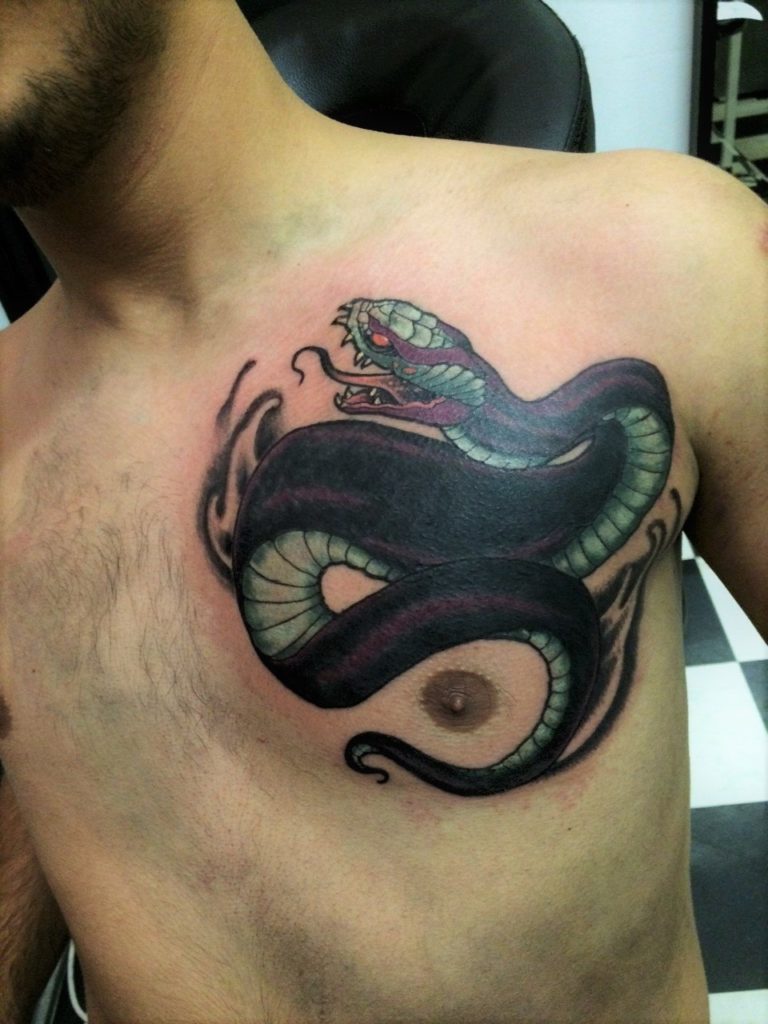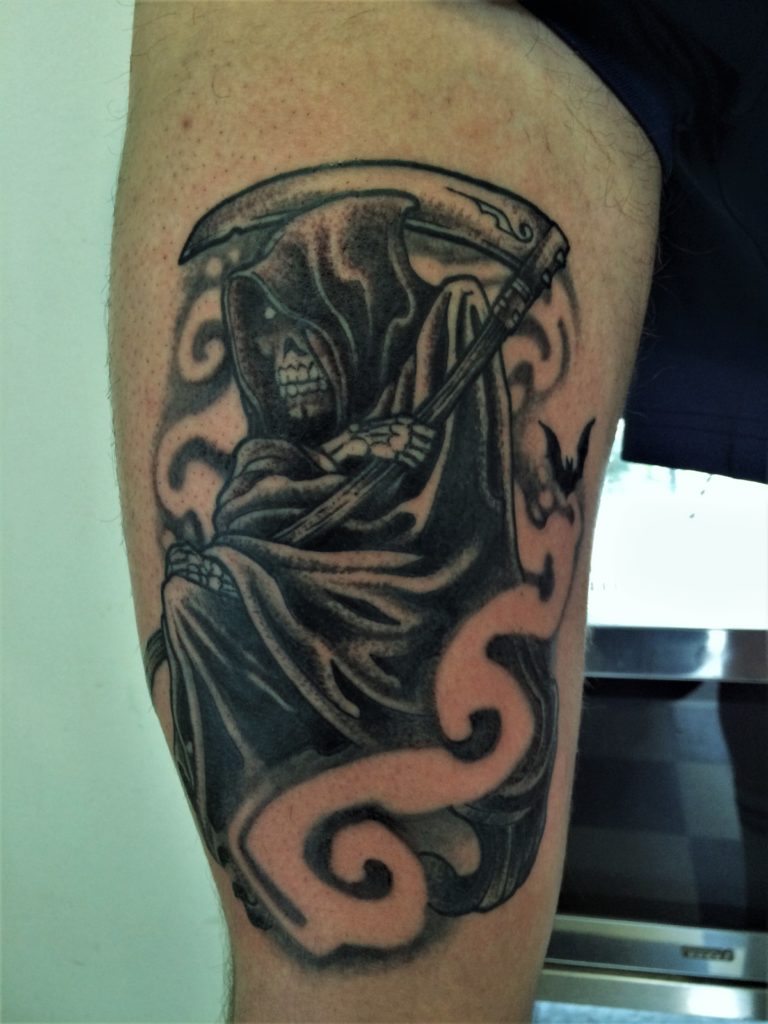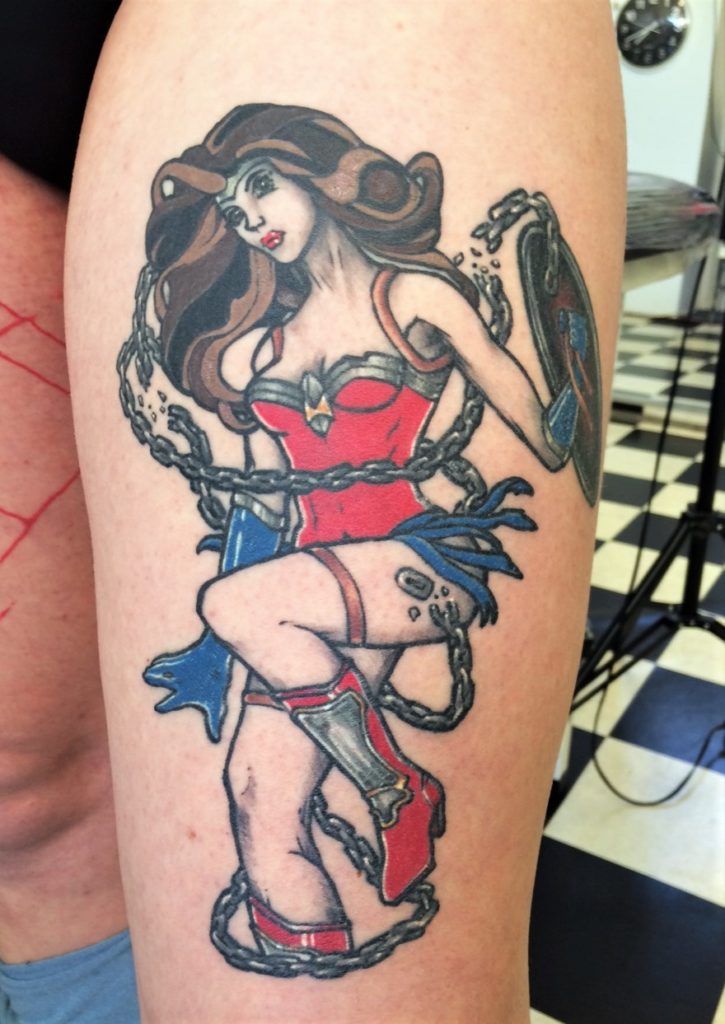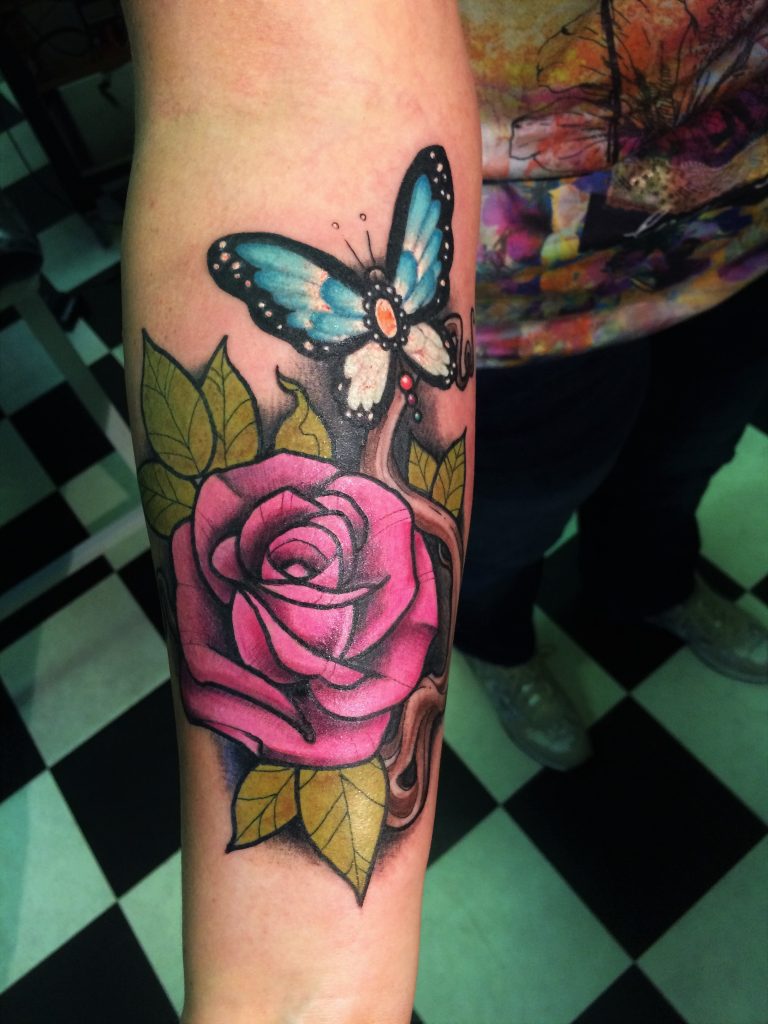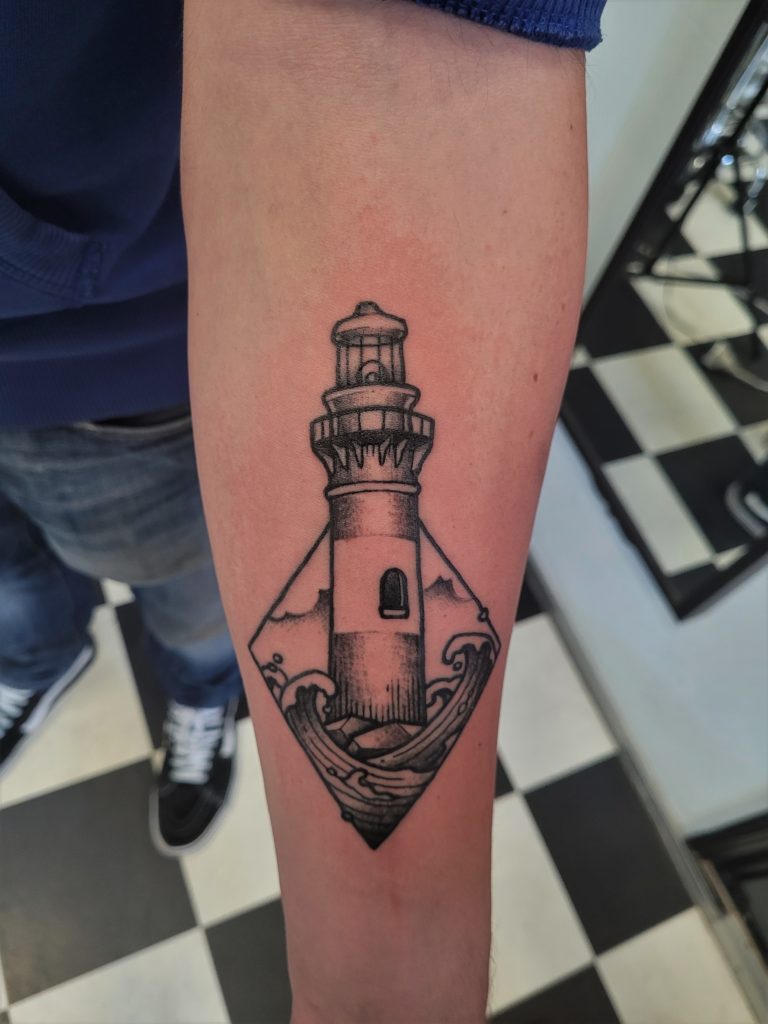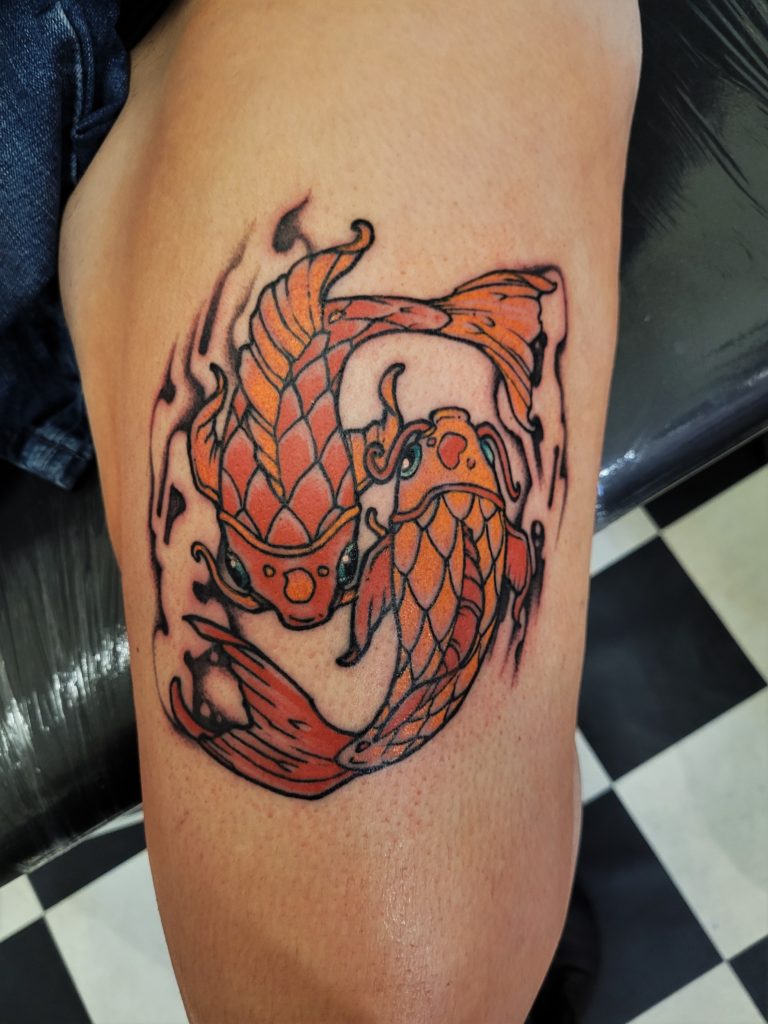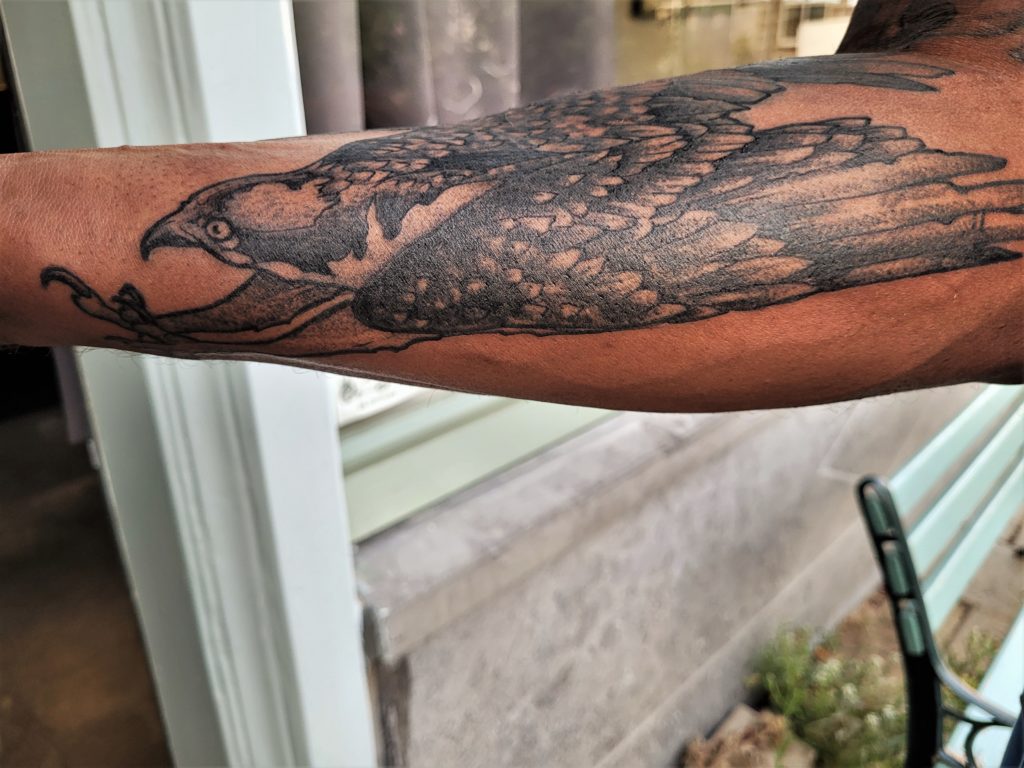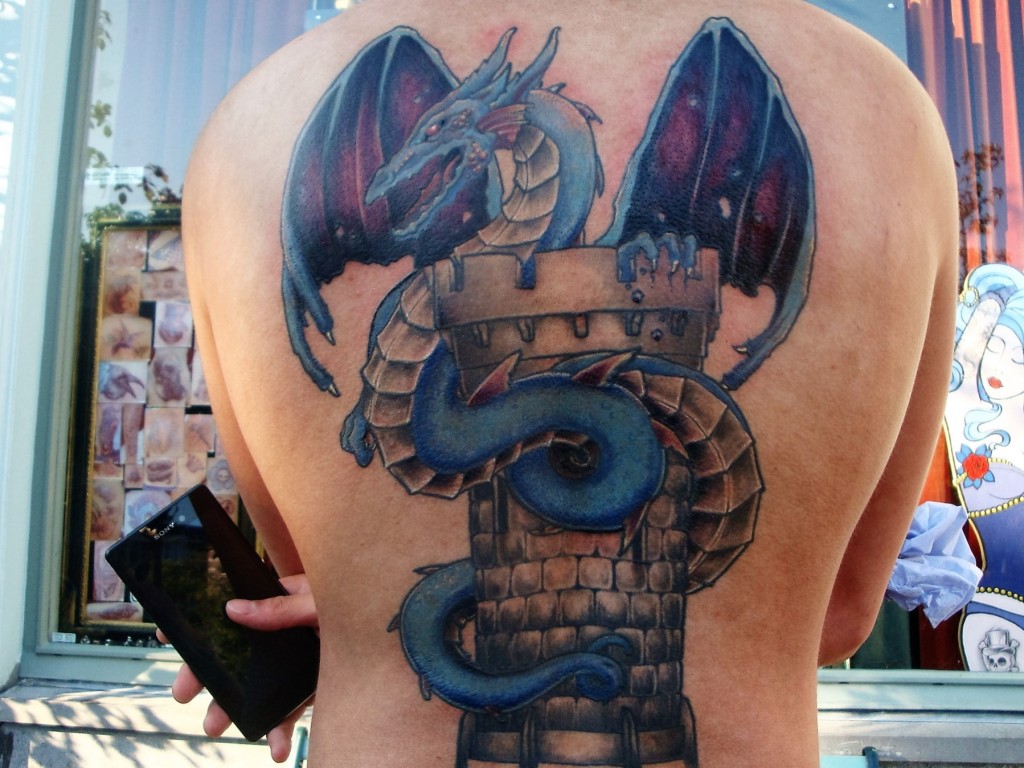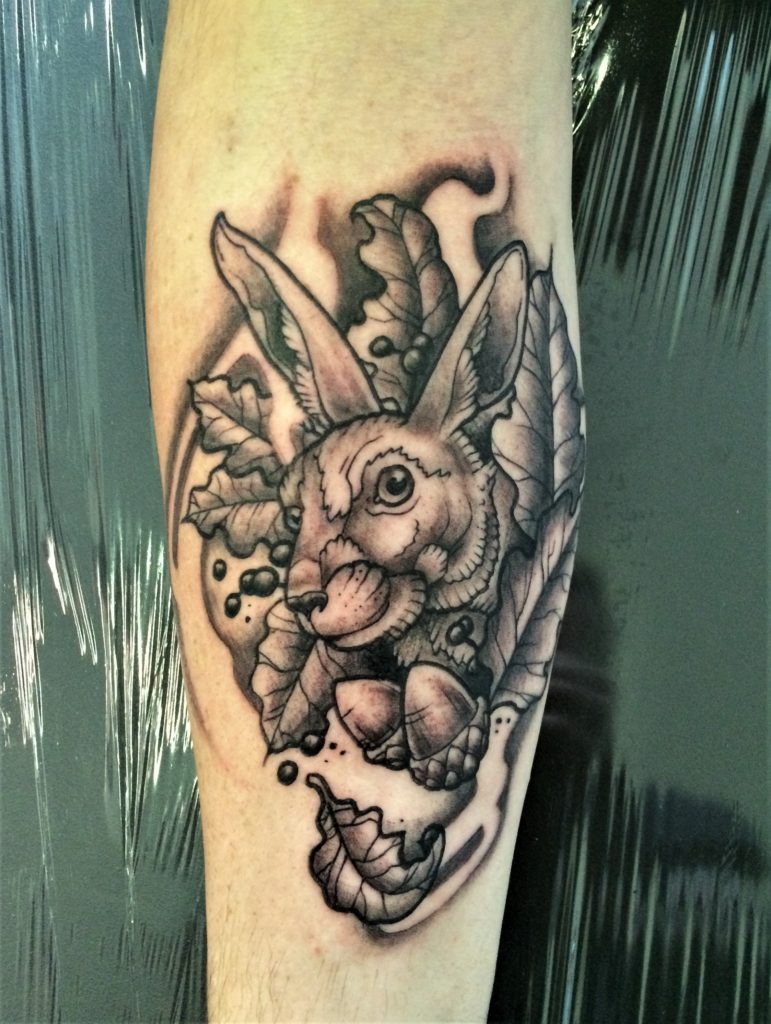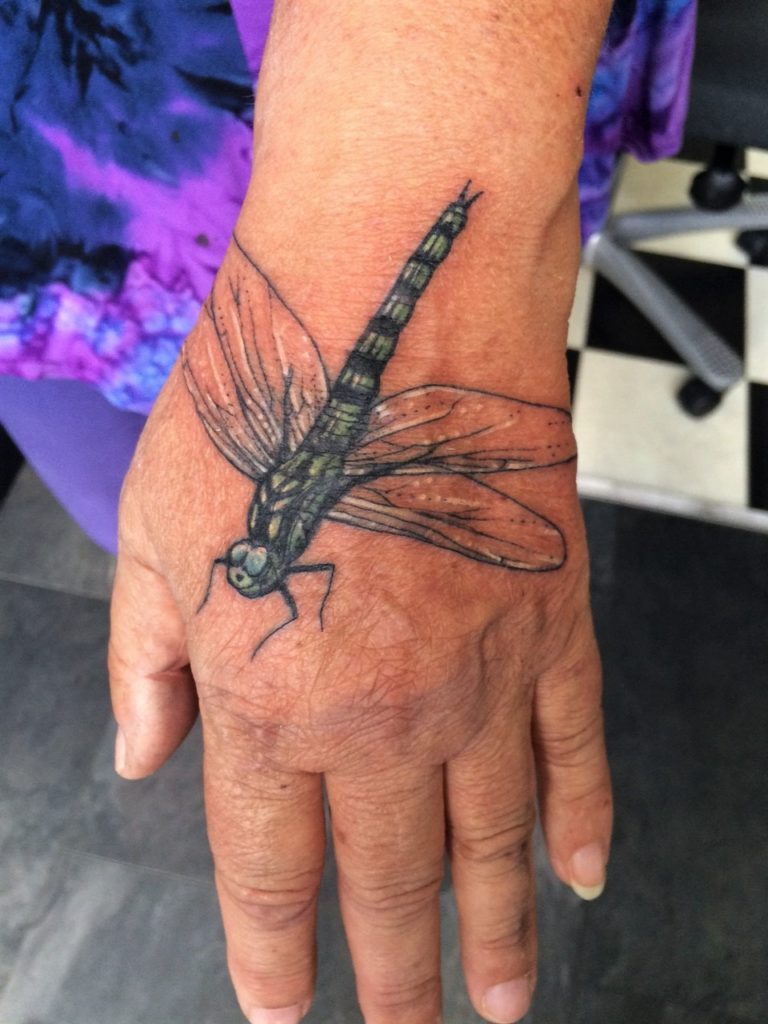 Dat was heel precies werken zo'n libelle op een hand inkten, wel echt cool om te doen.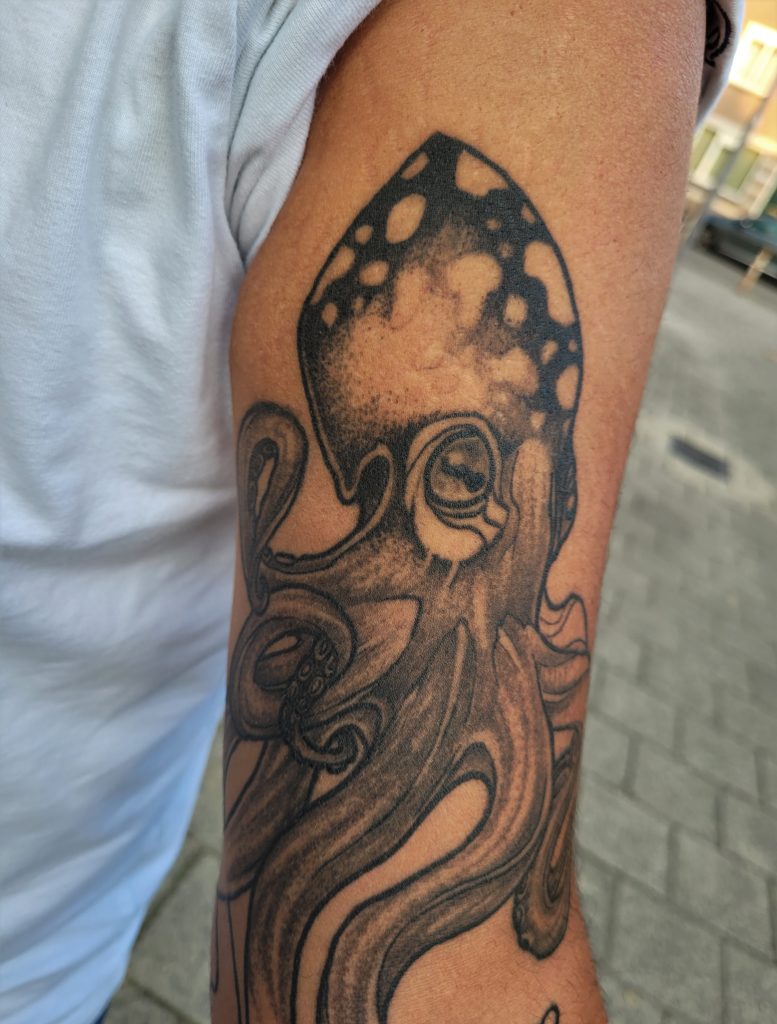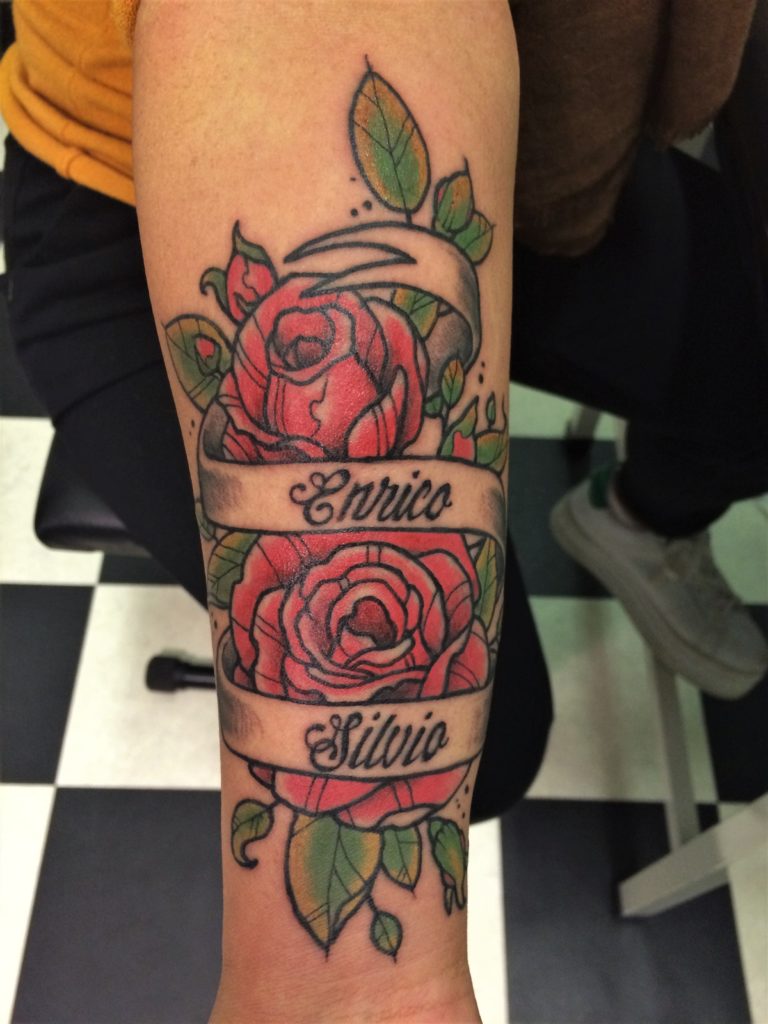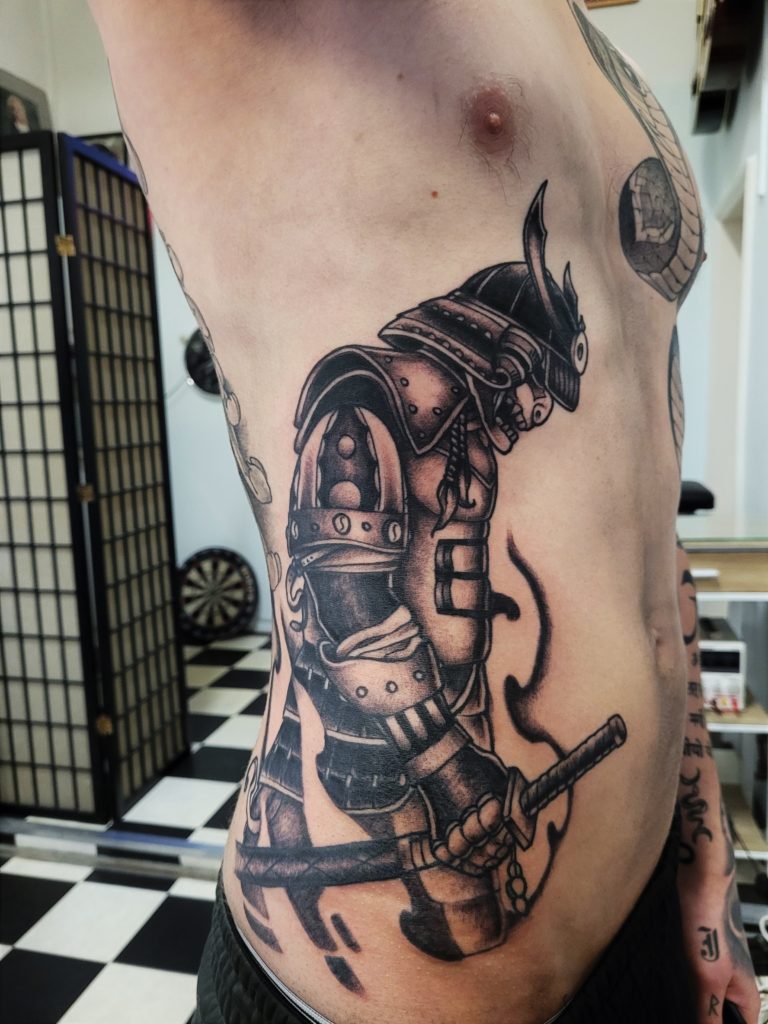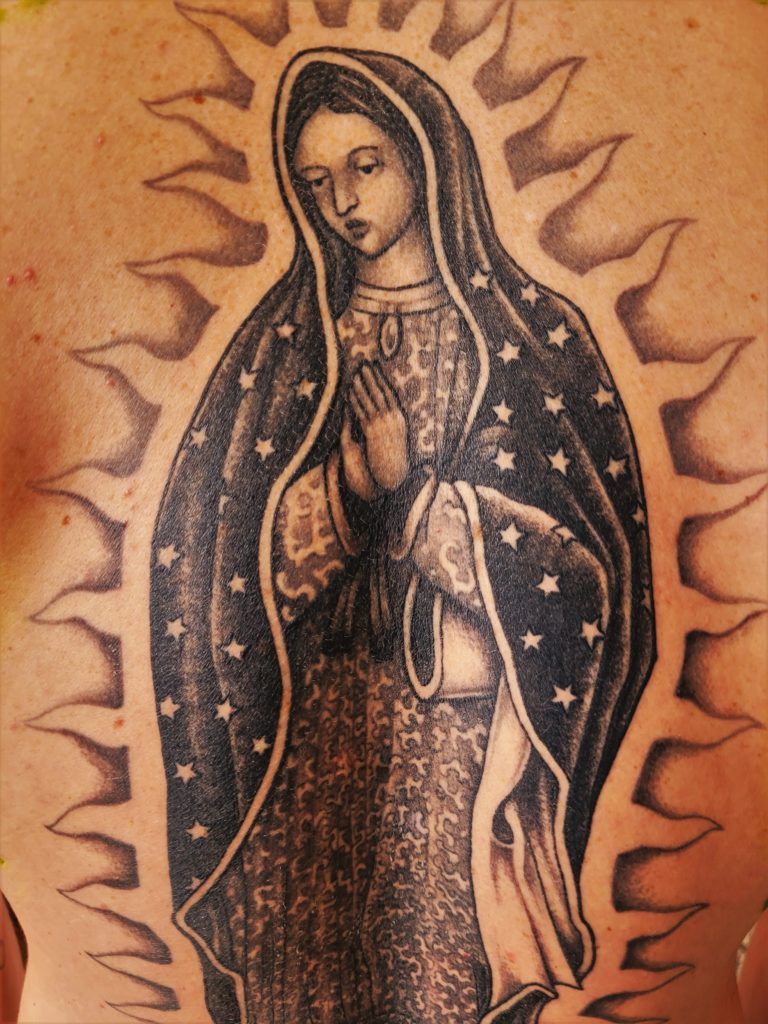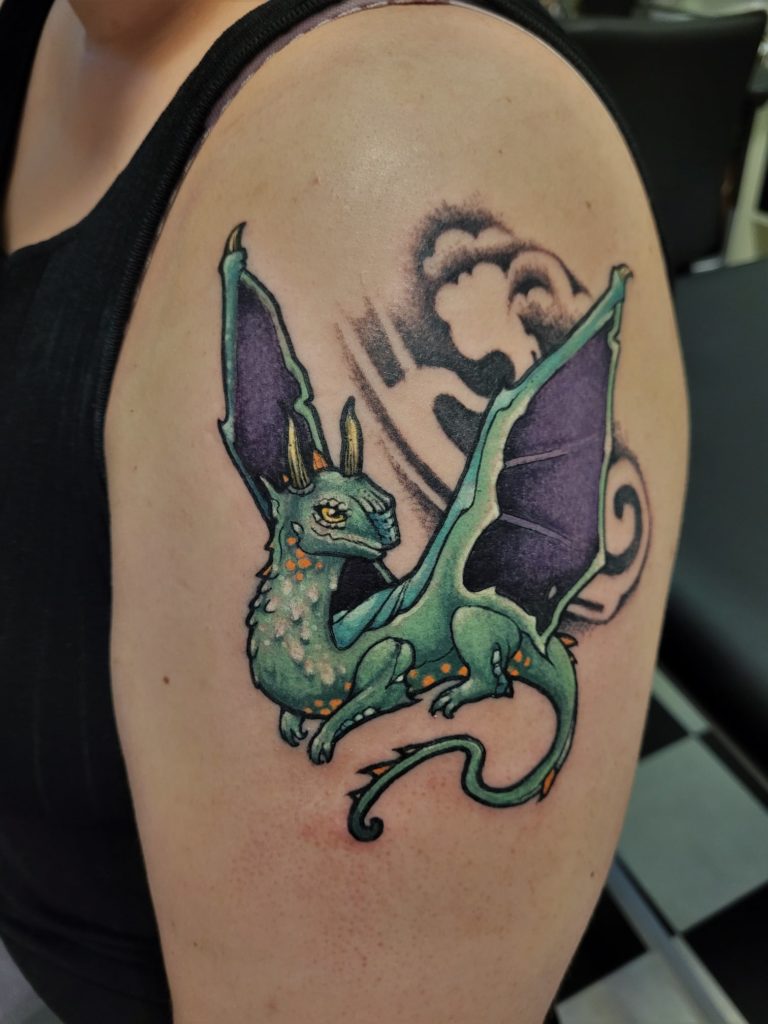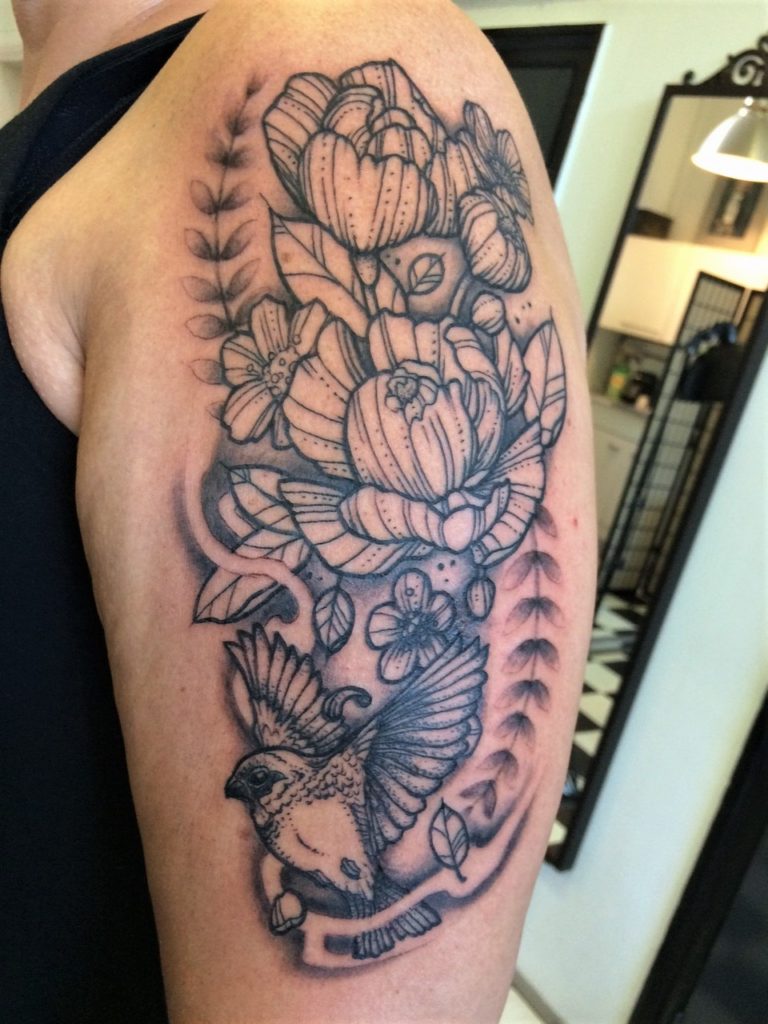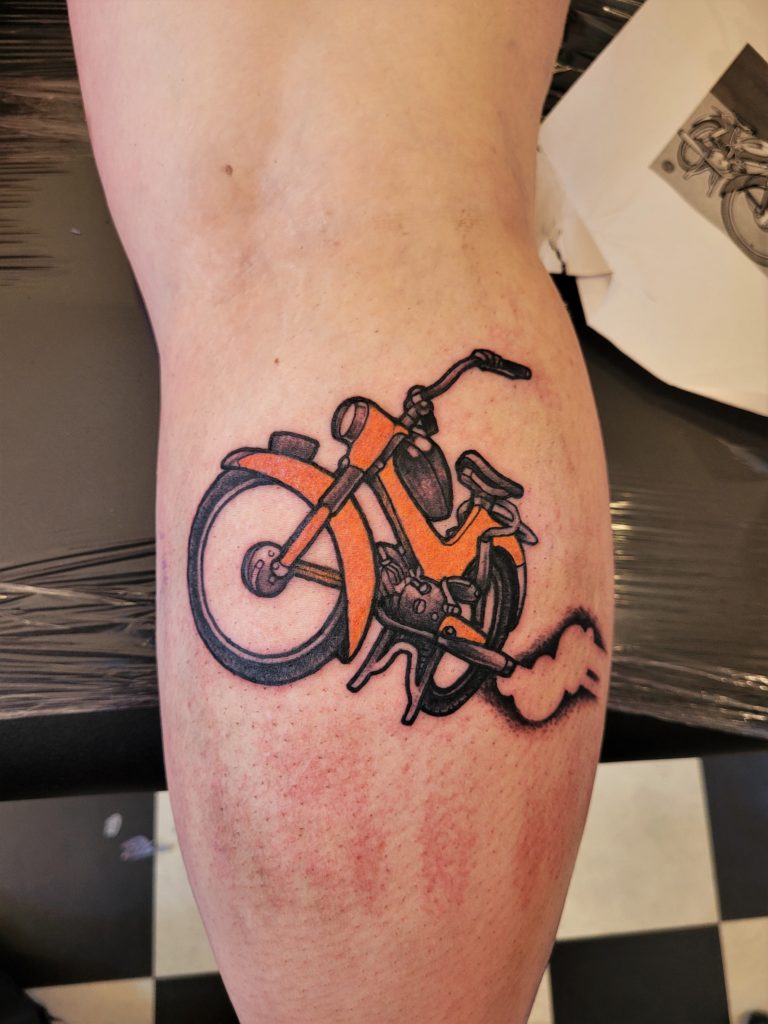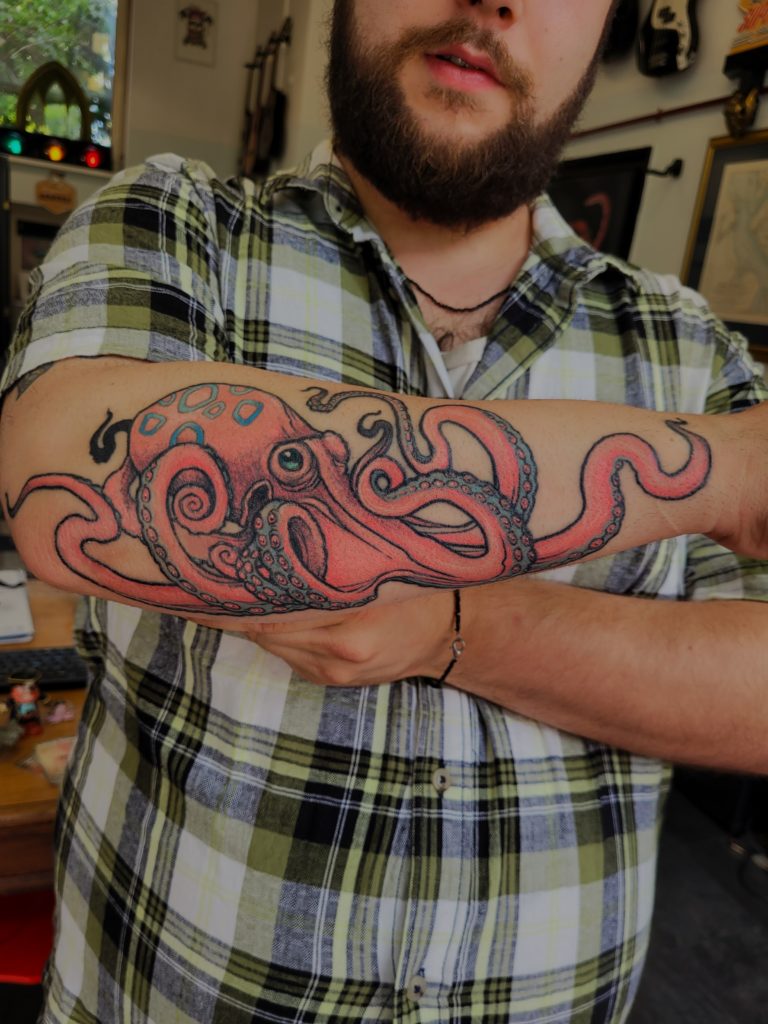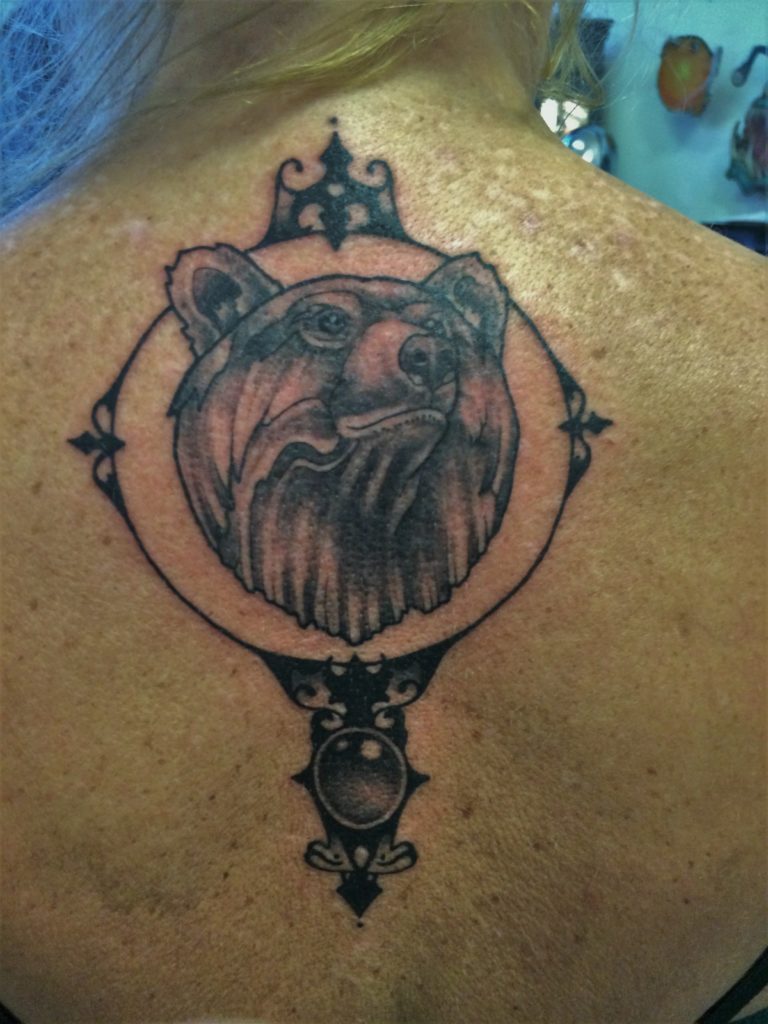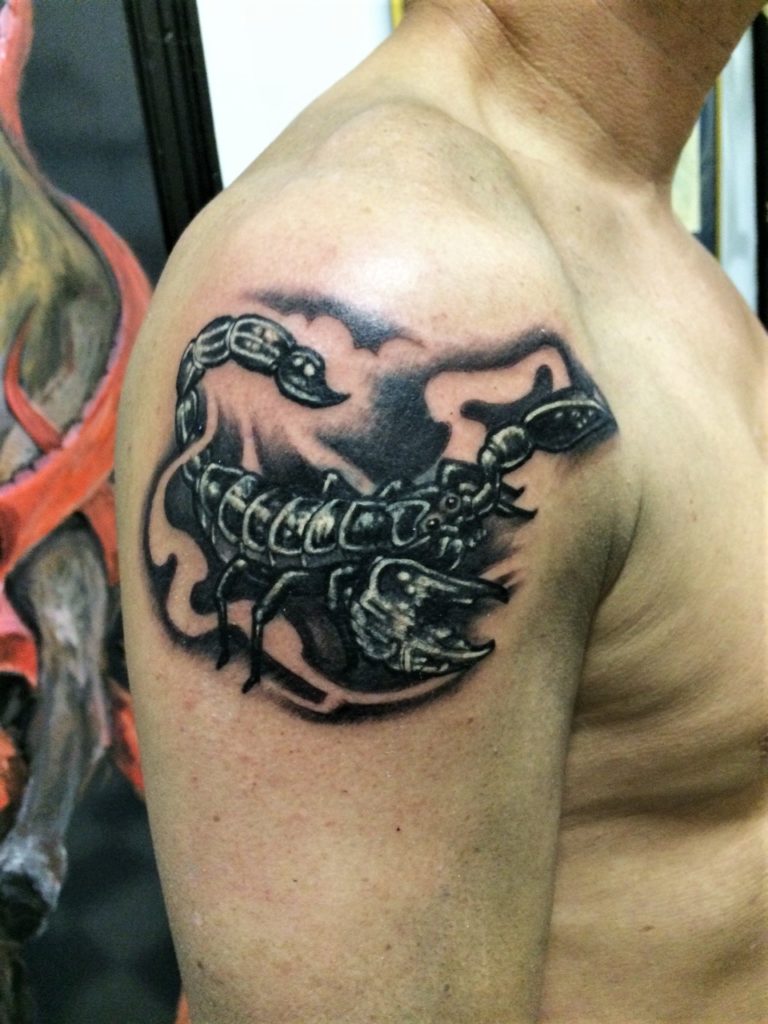 Coverup scorpion tattoo custom piece turned out very awesome.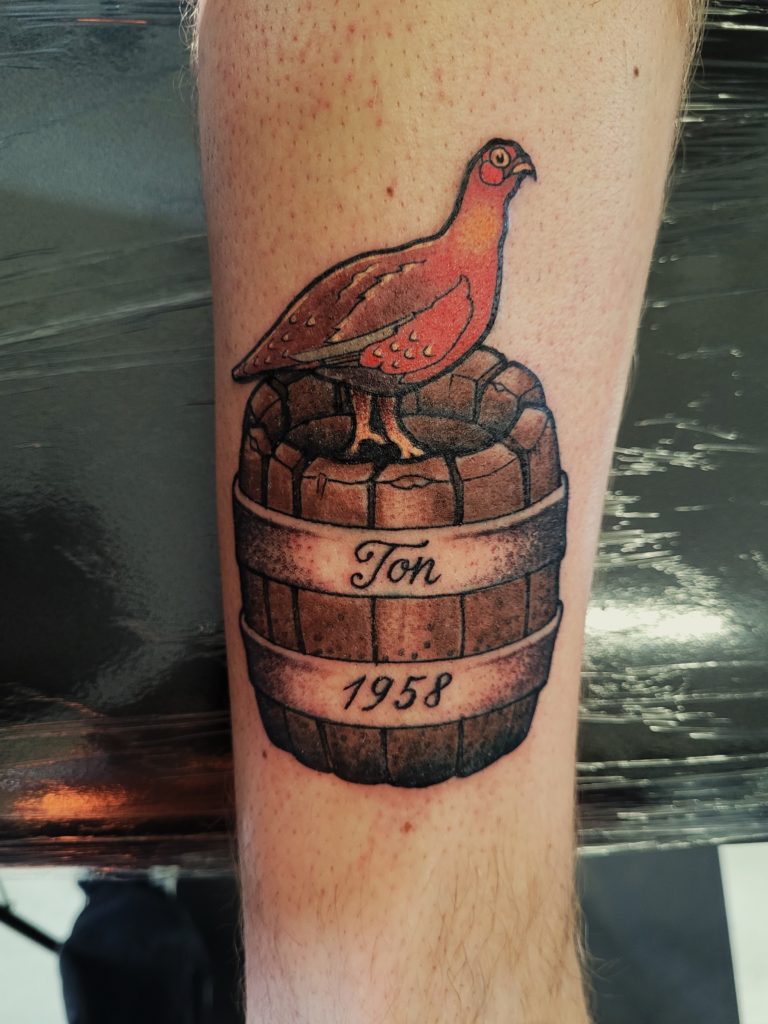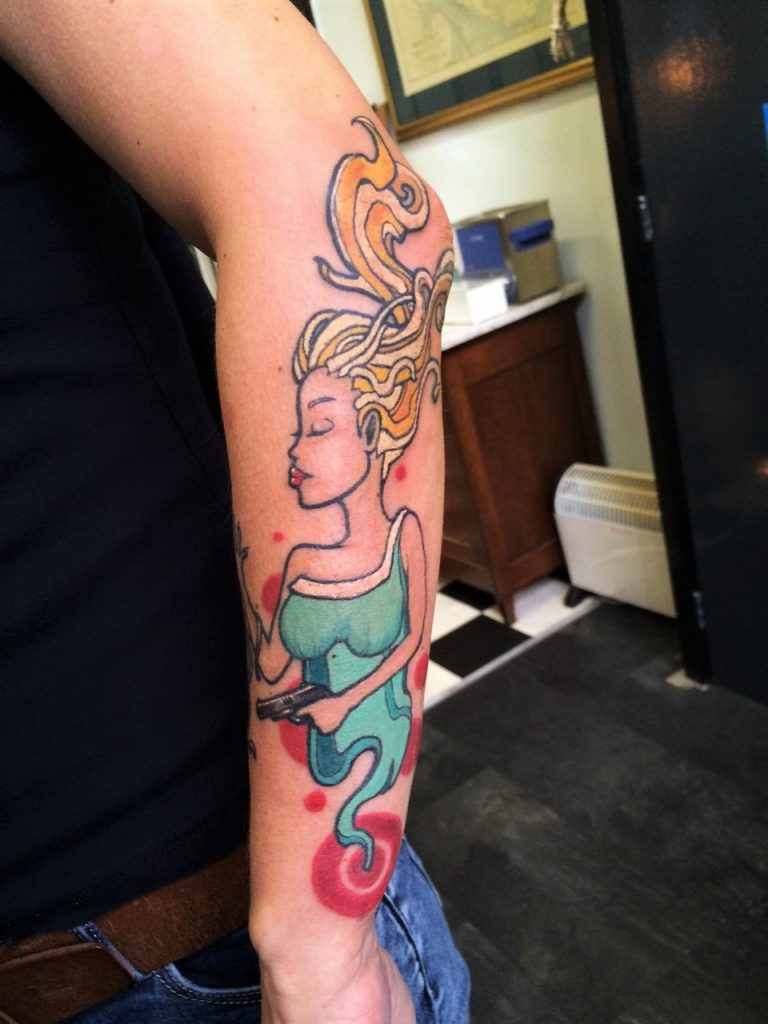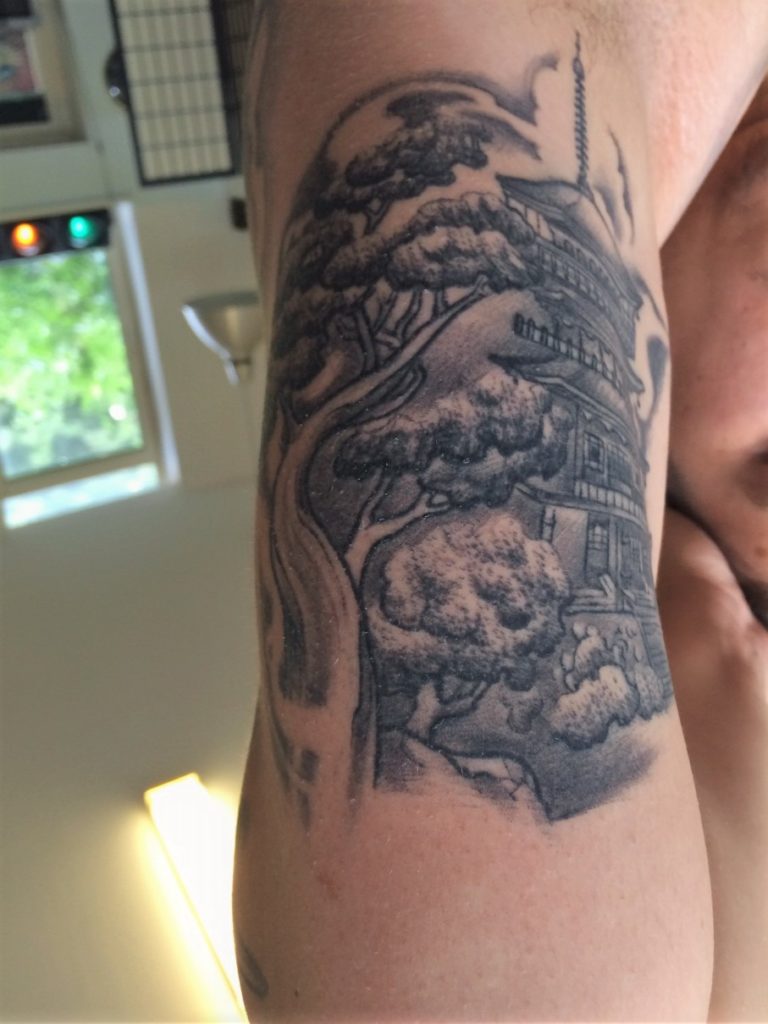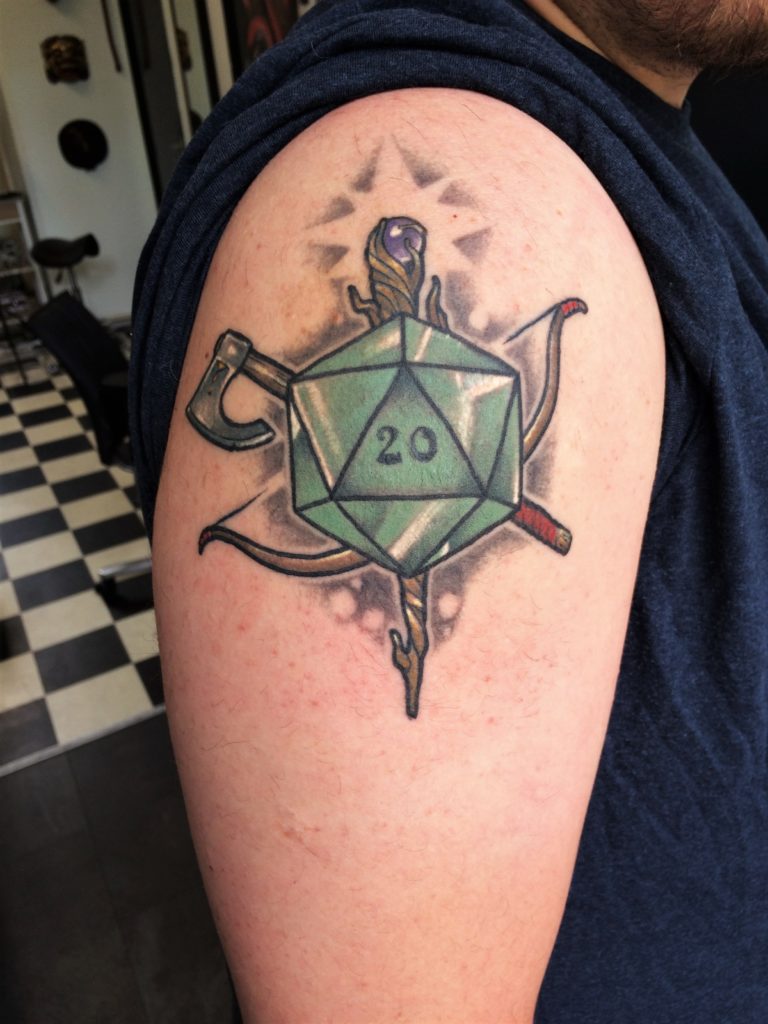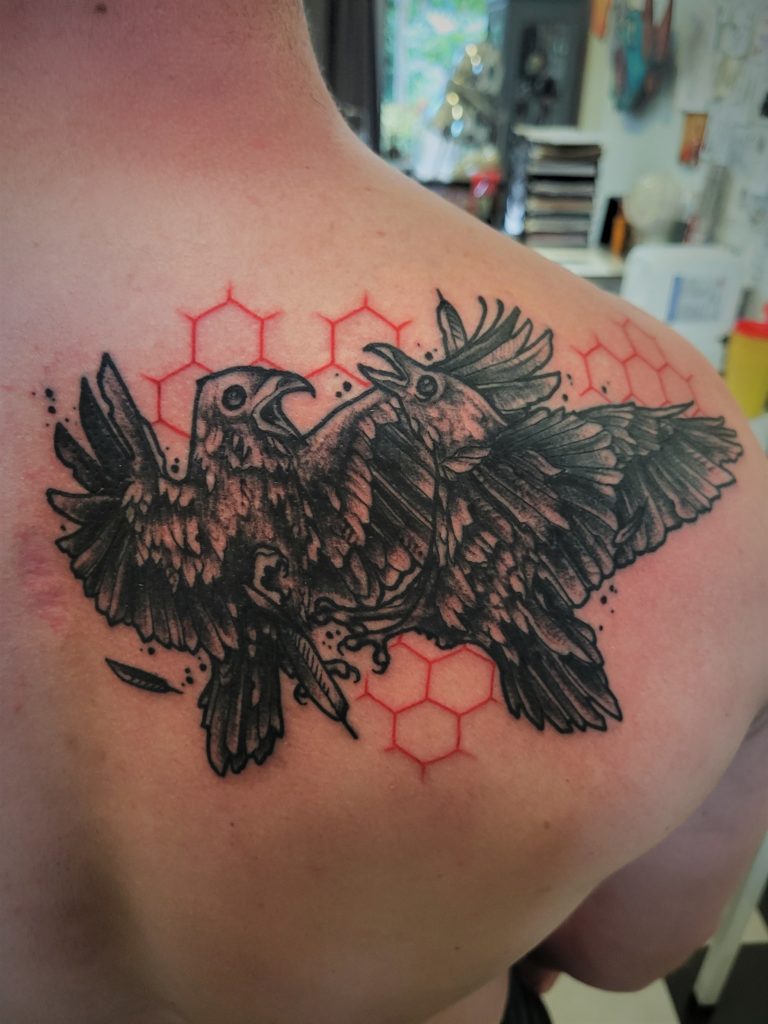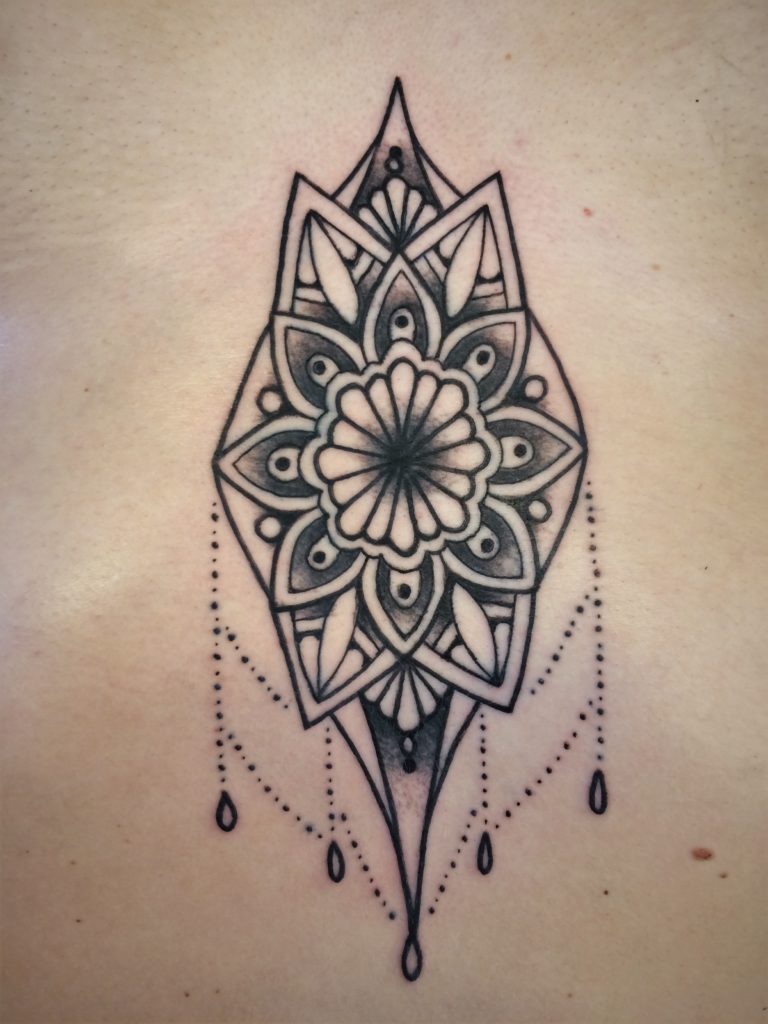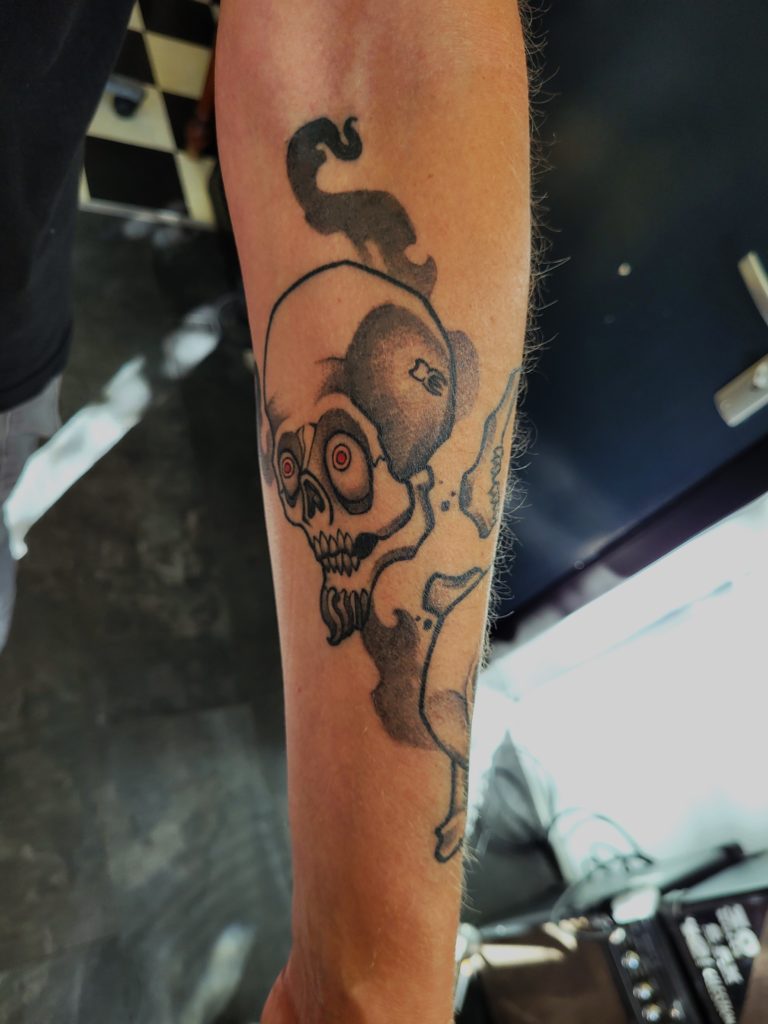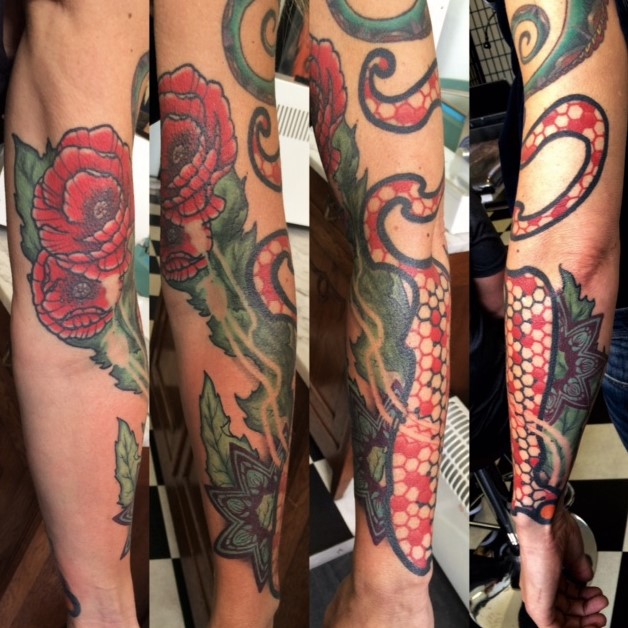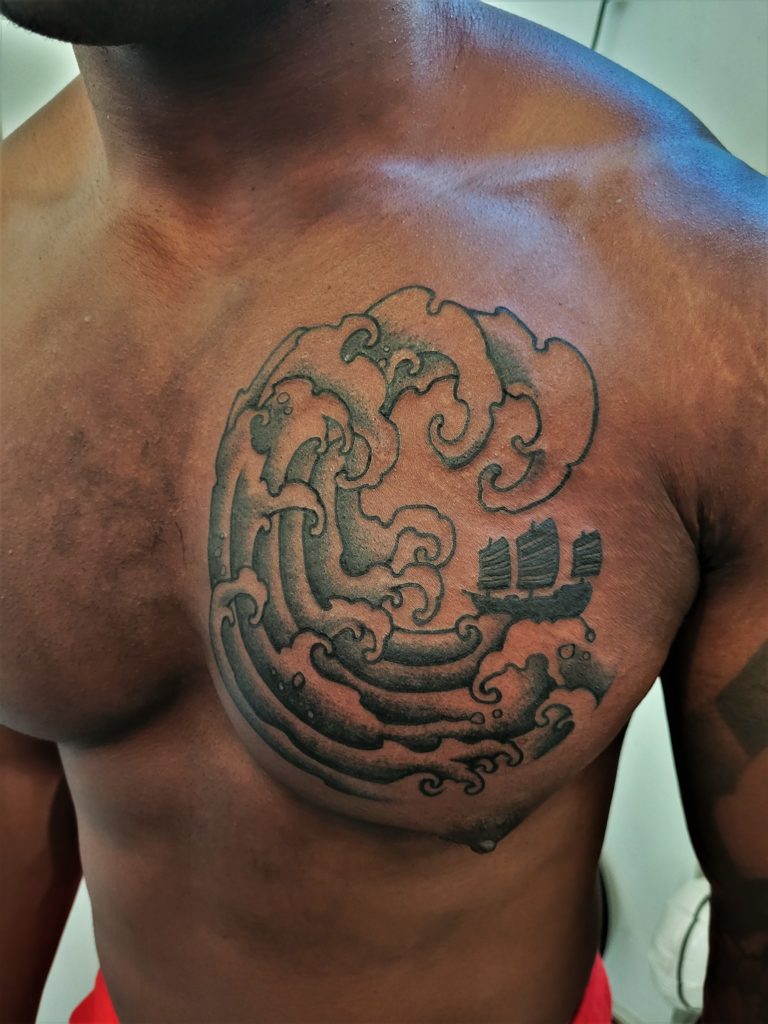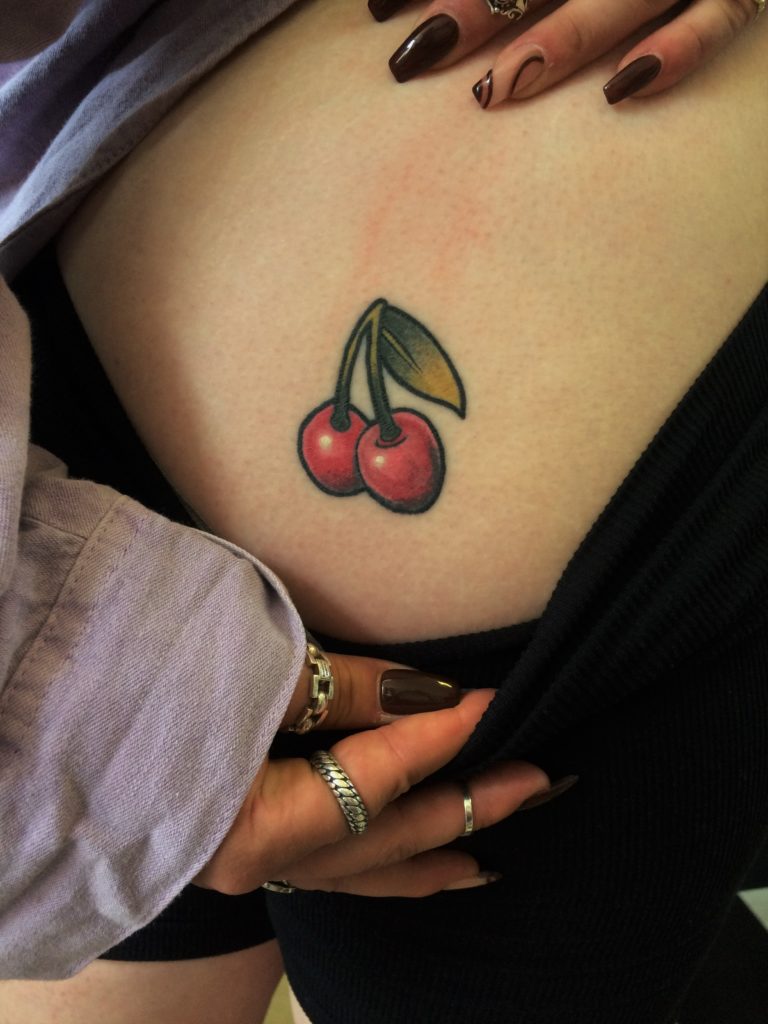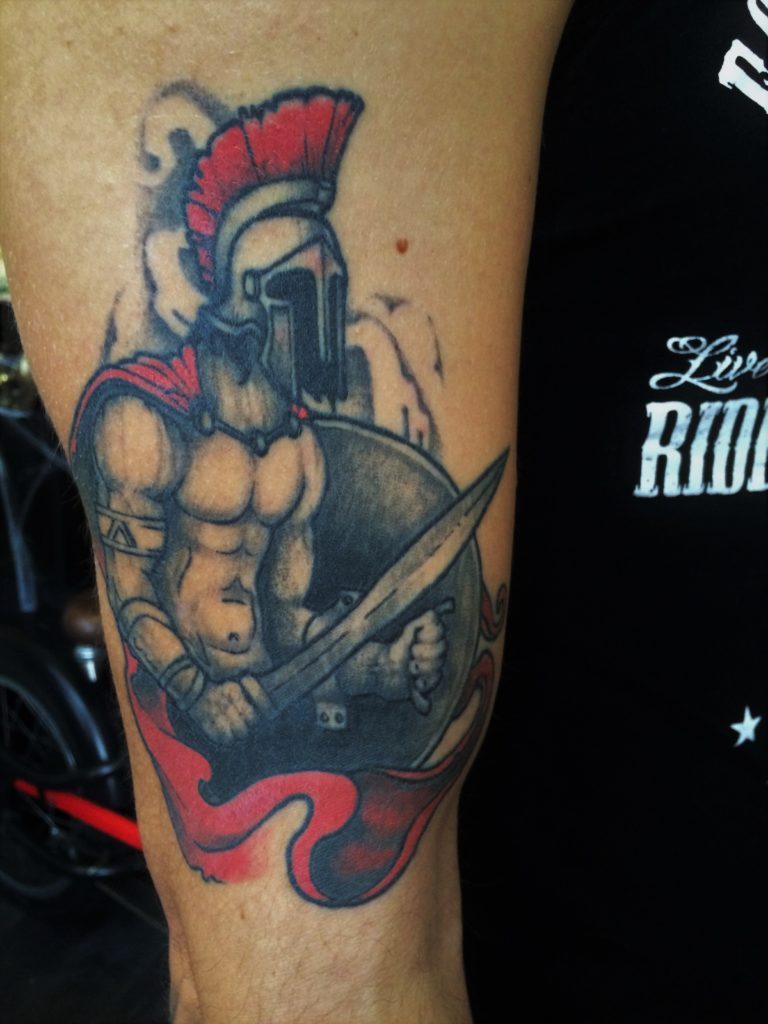 Another sick Spartan tattoo, this time in more illustrative style.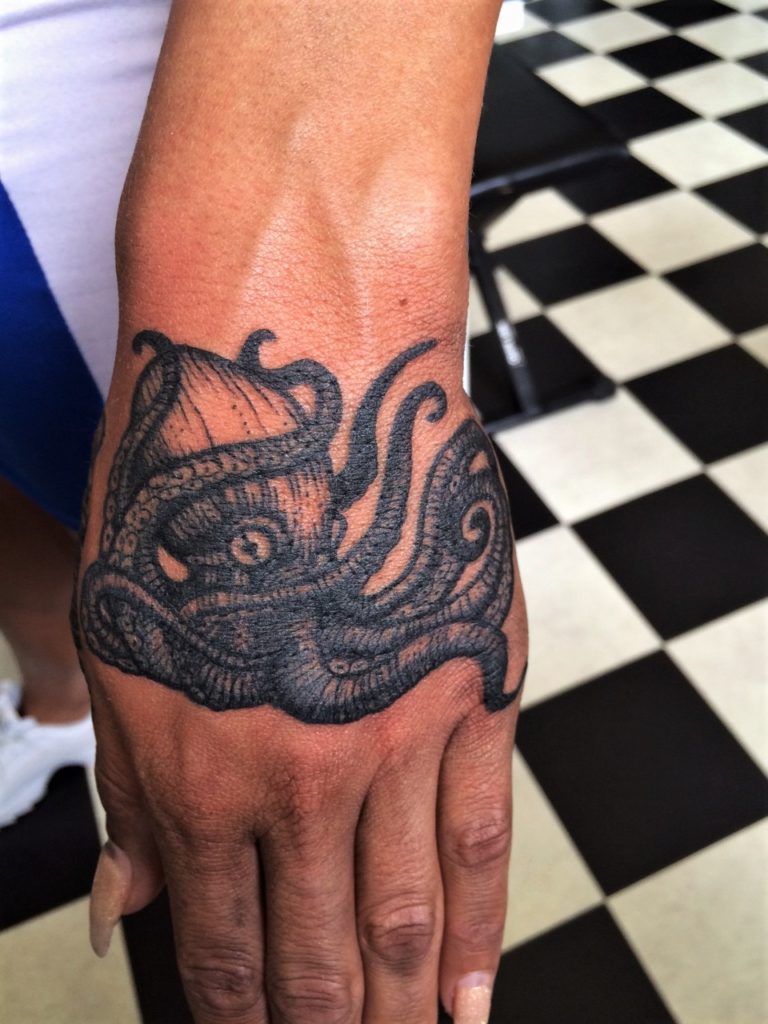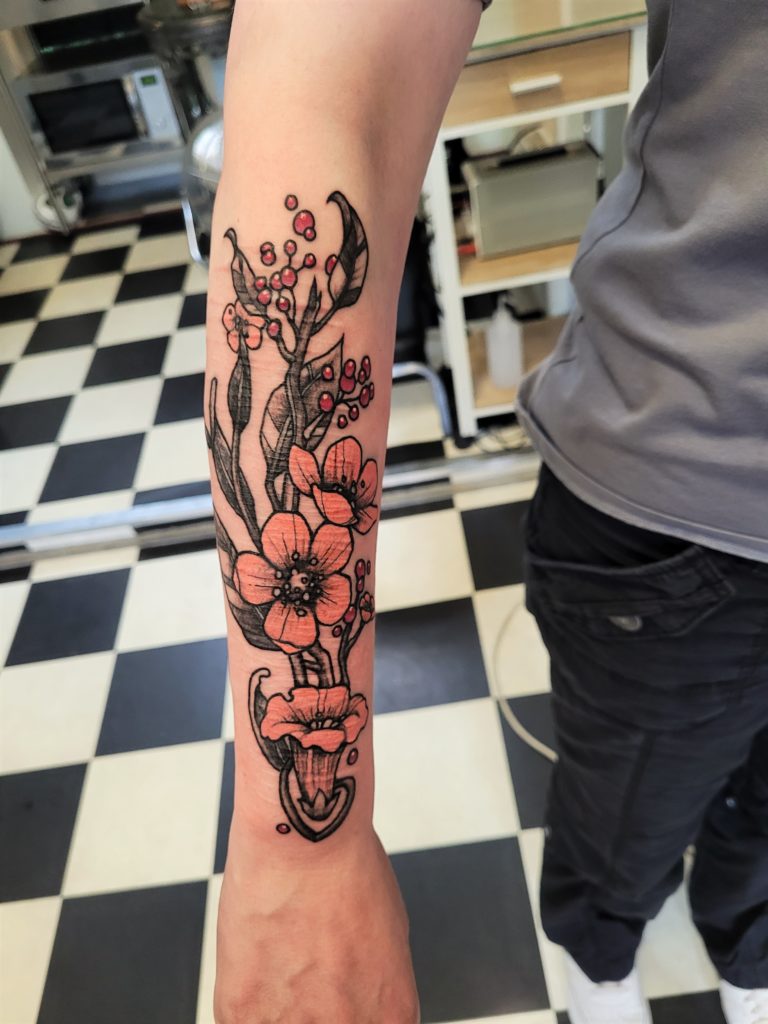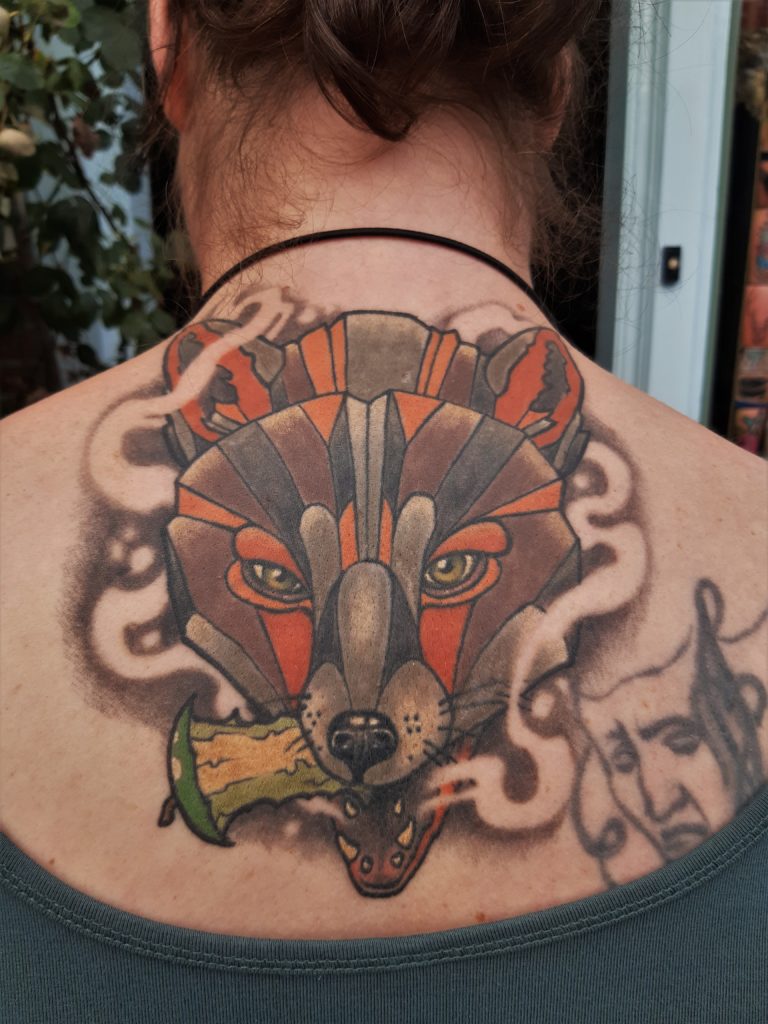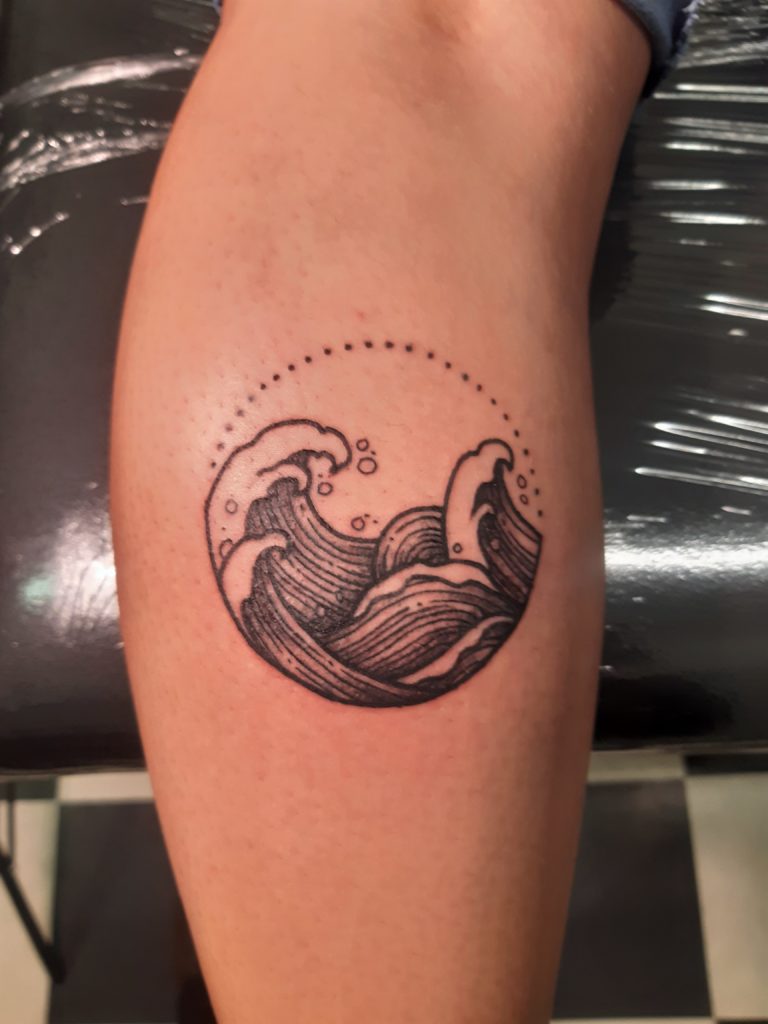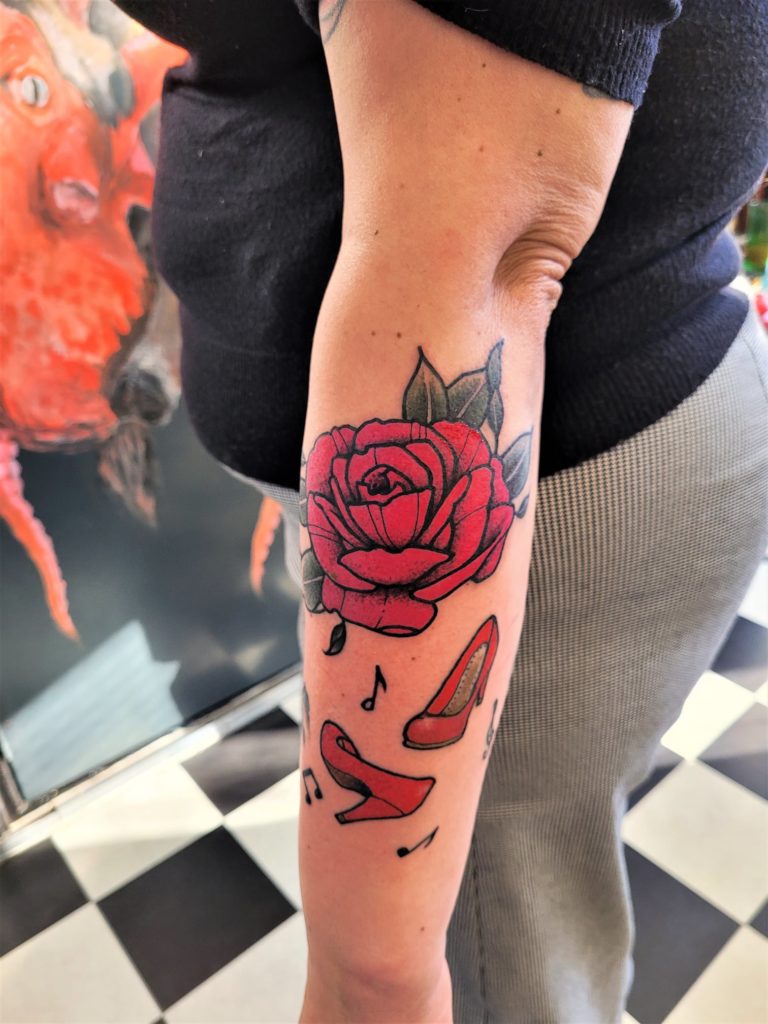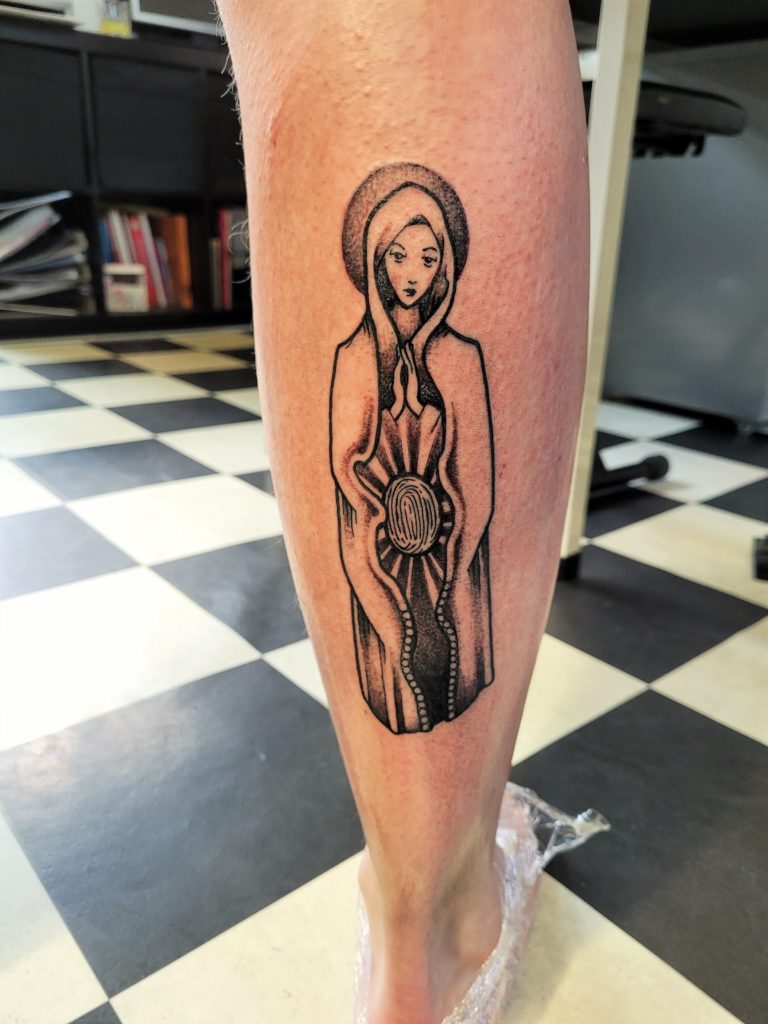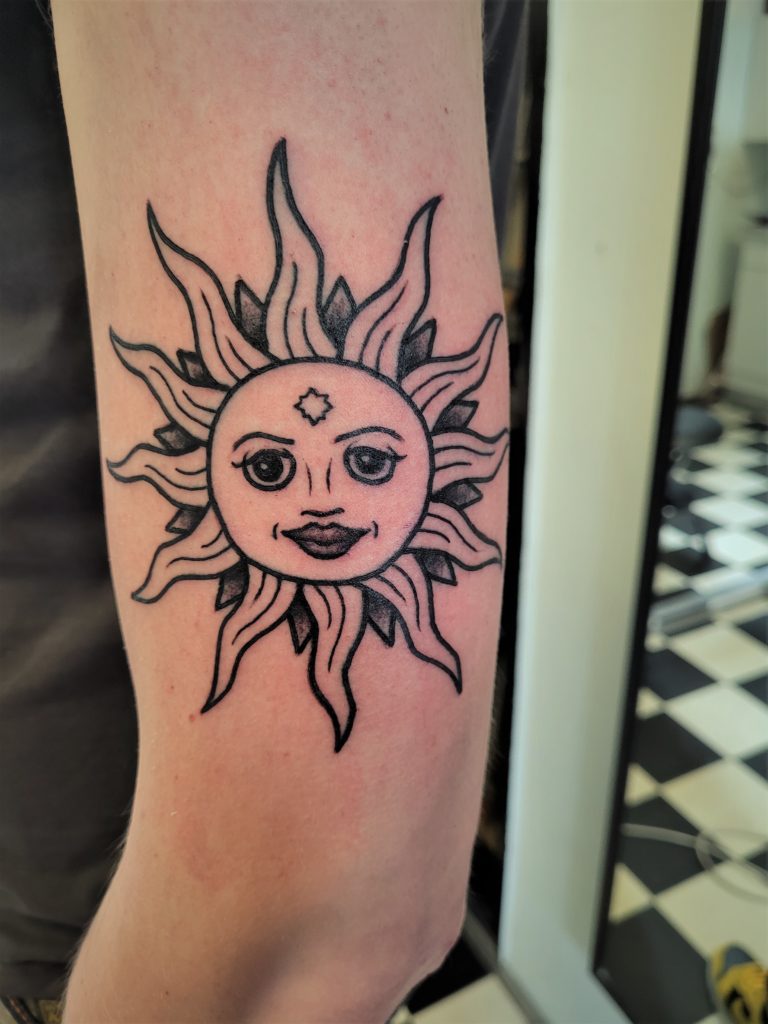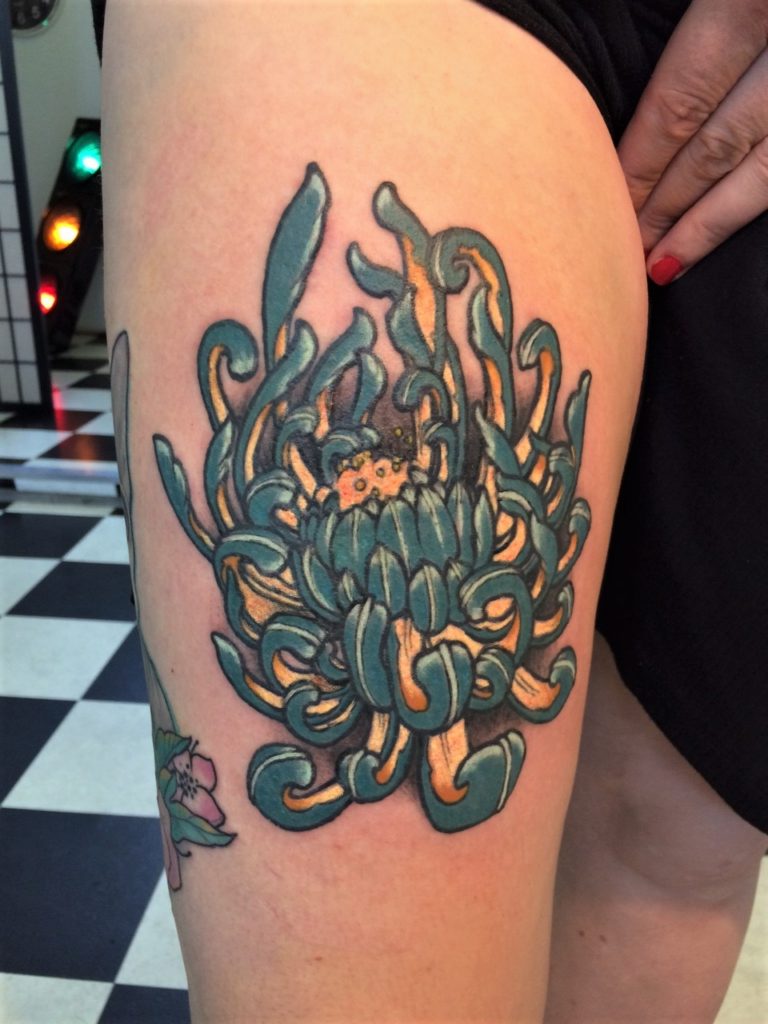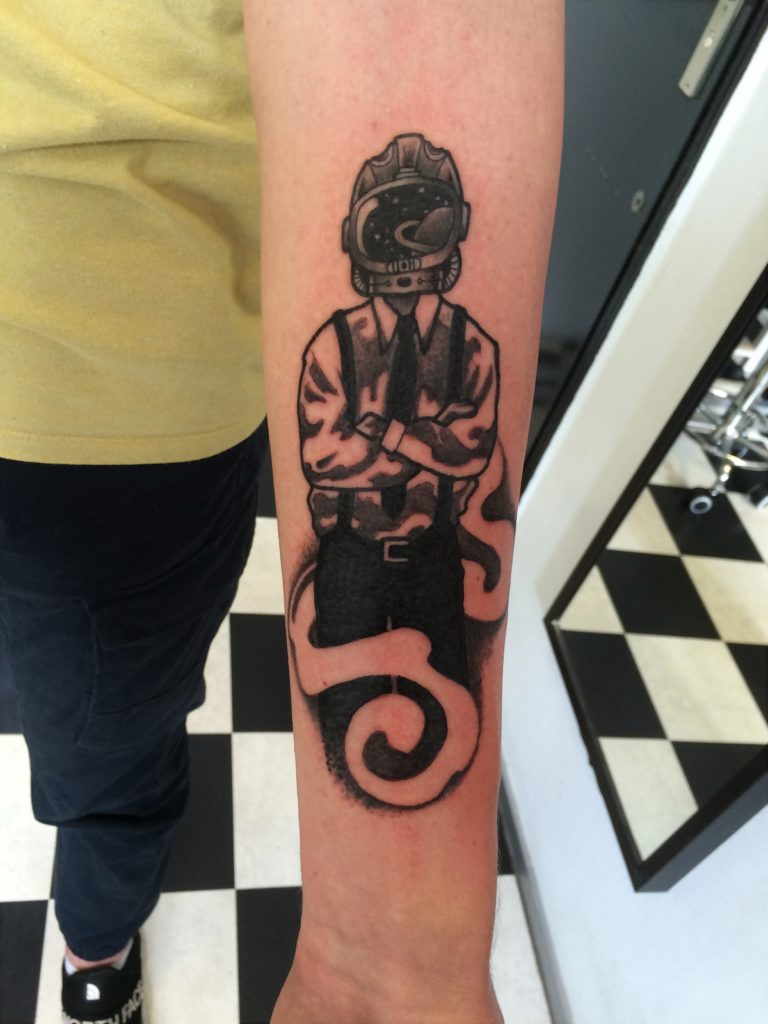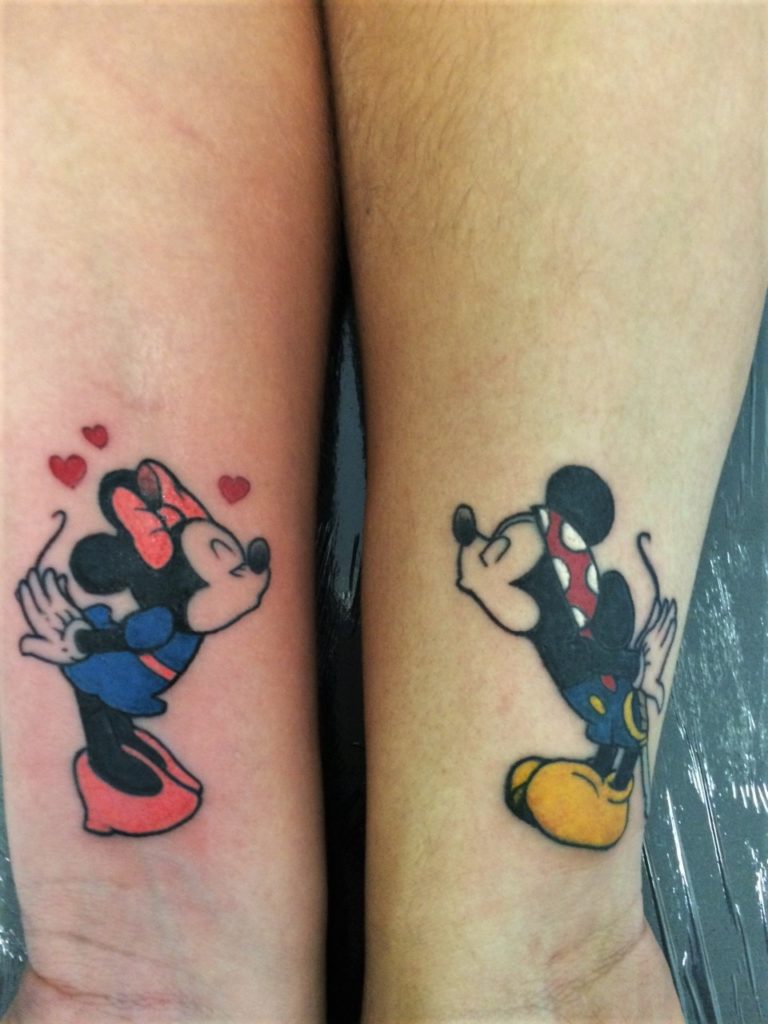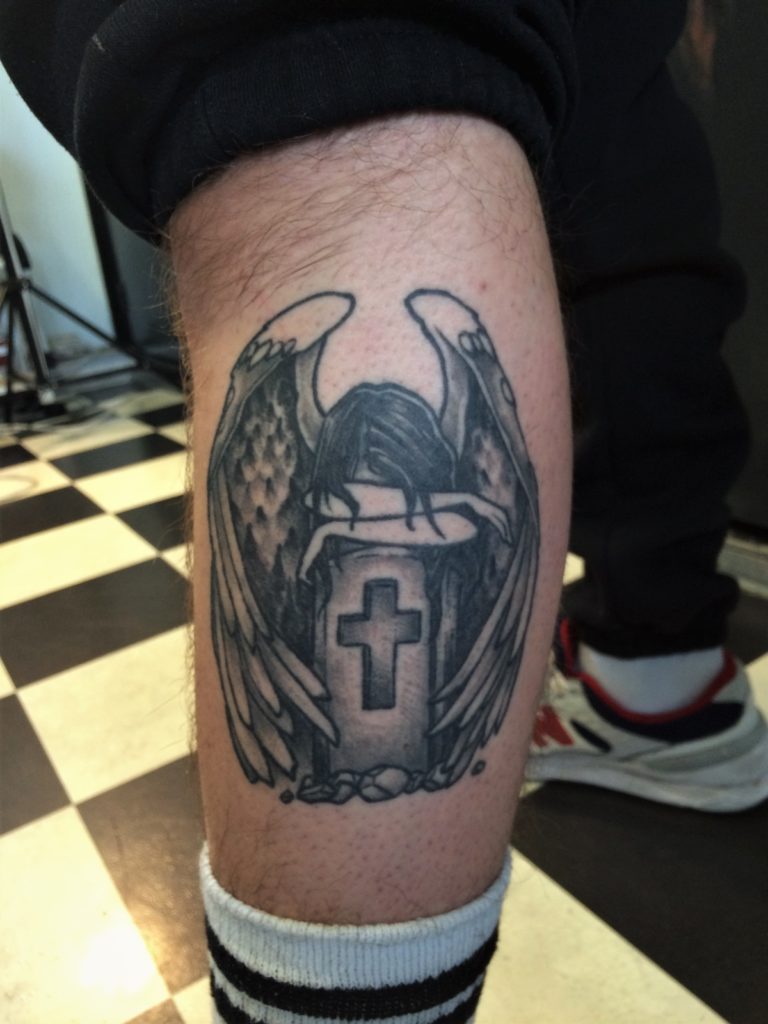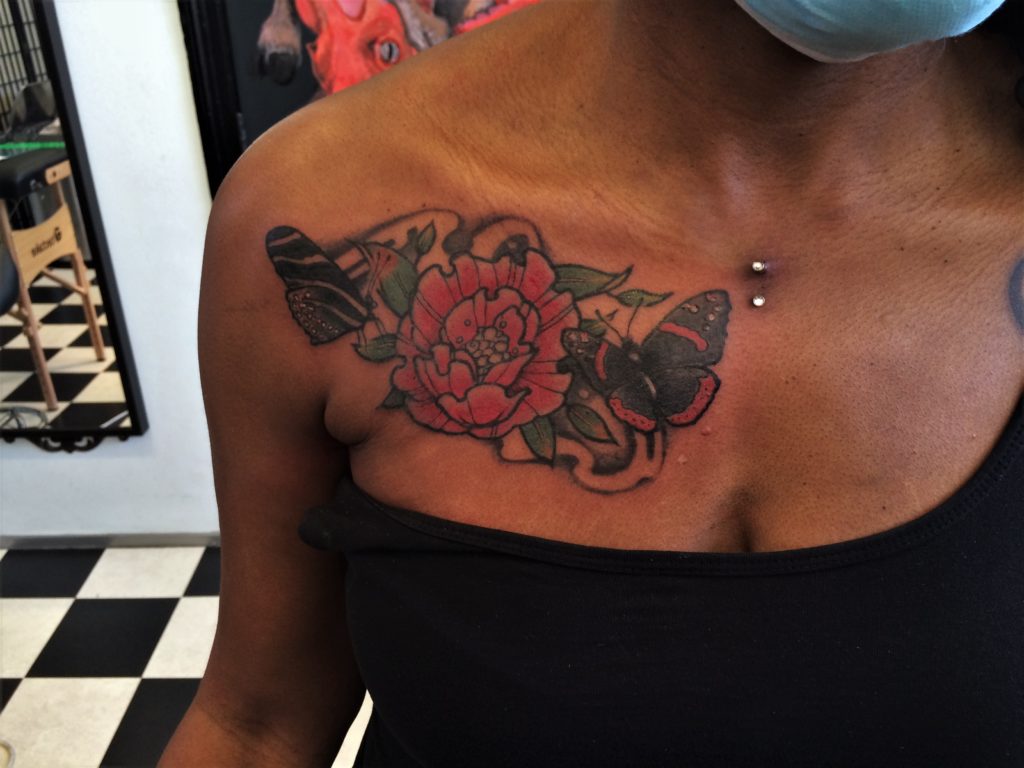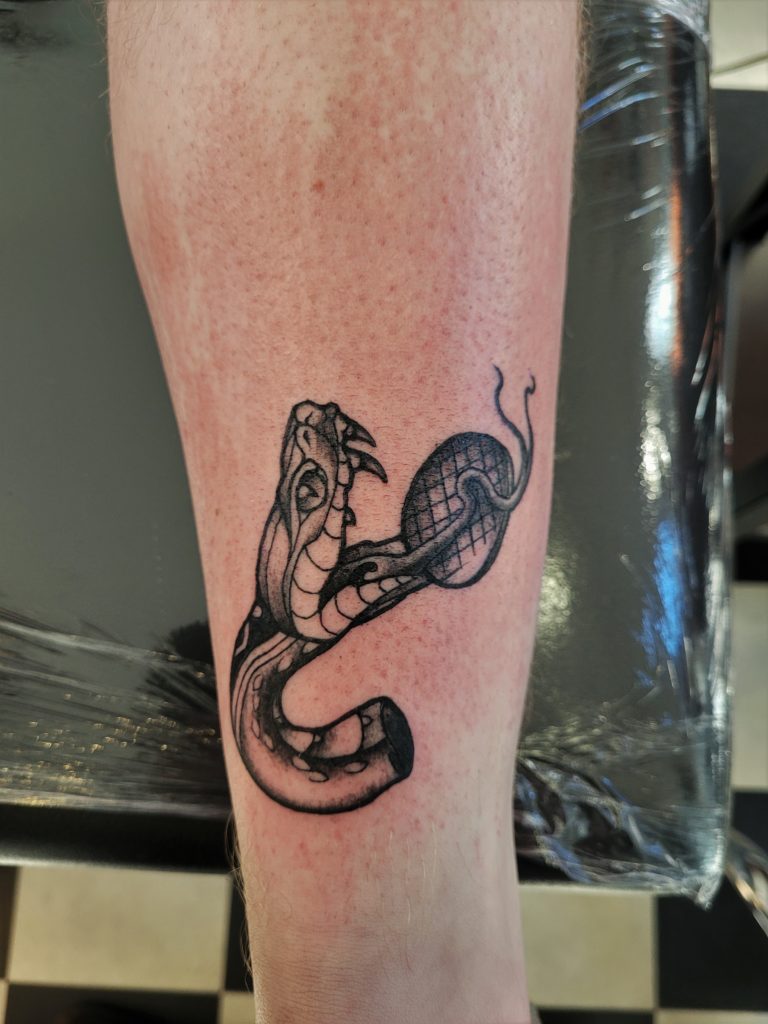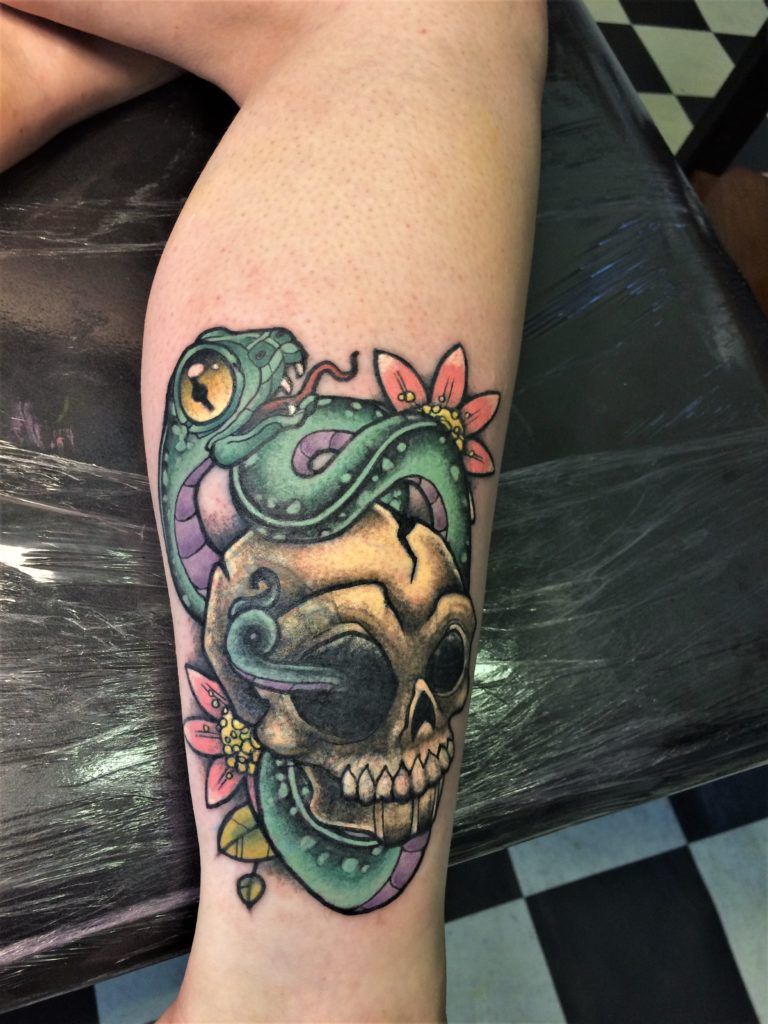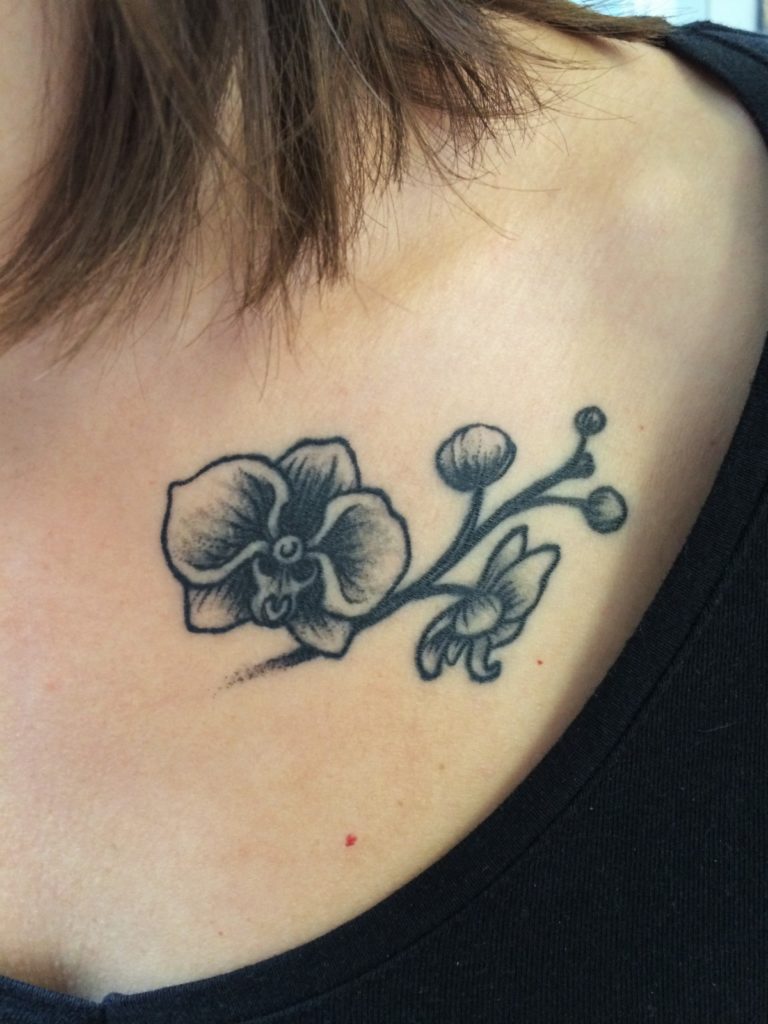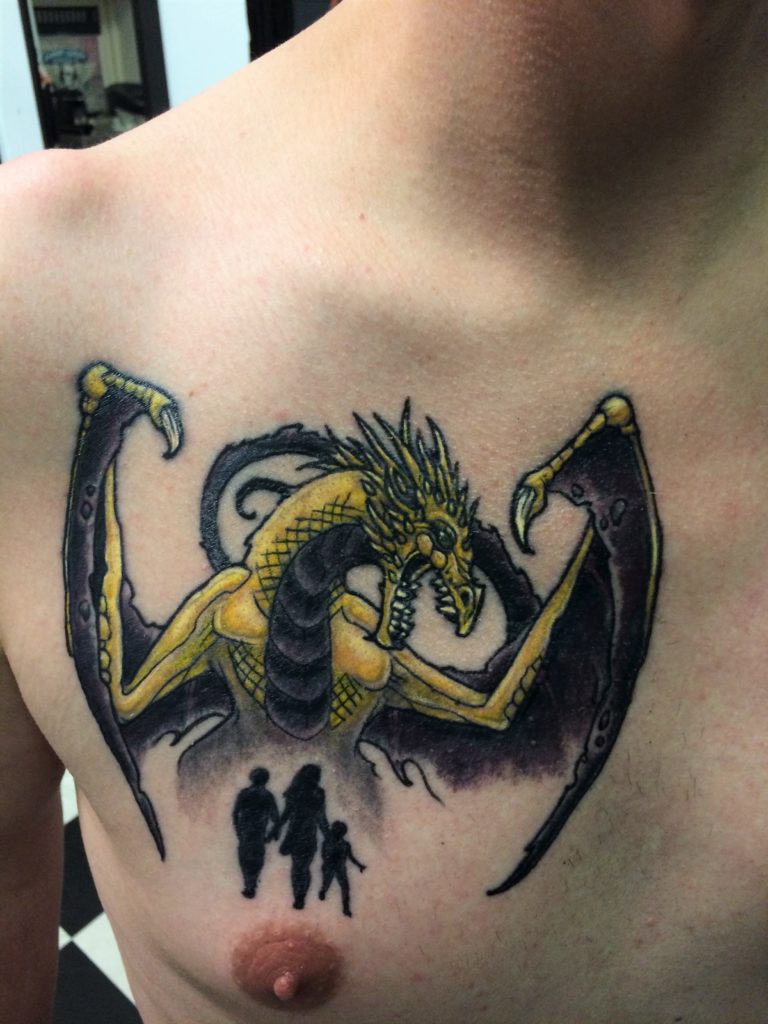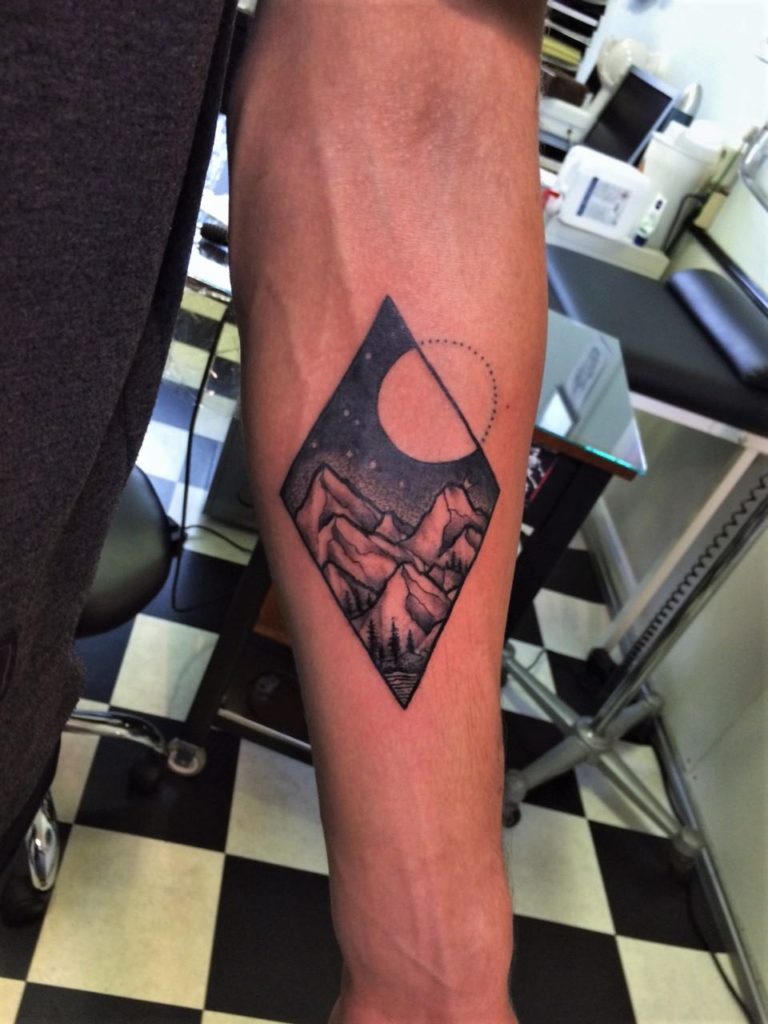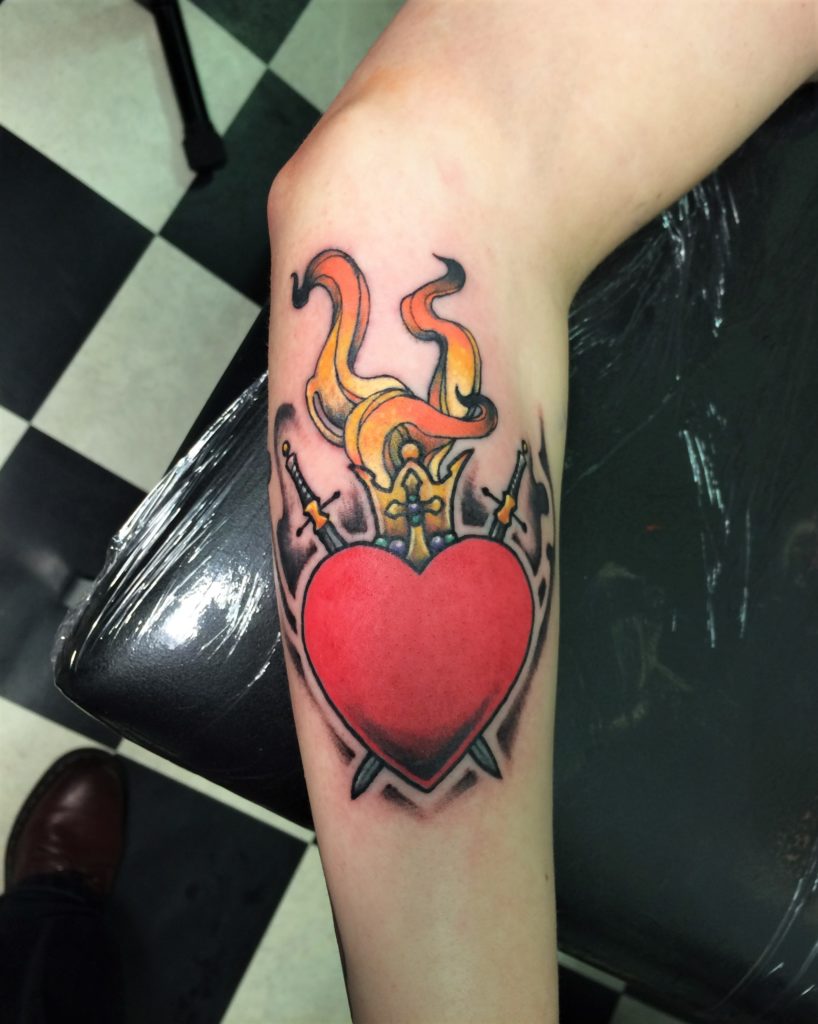 heilig hart tattoo in dikke kleuren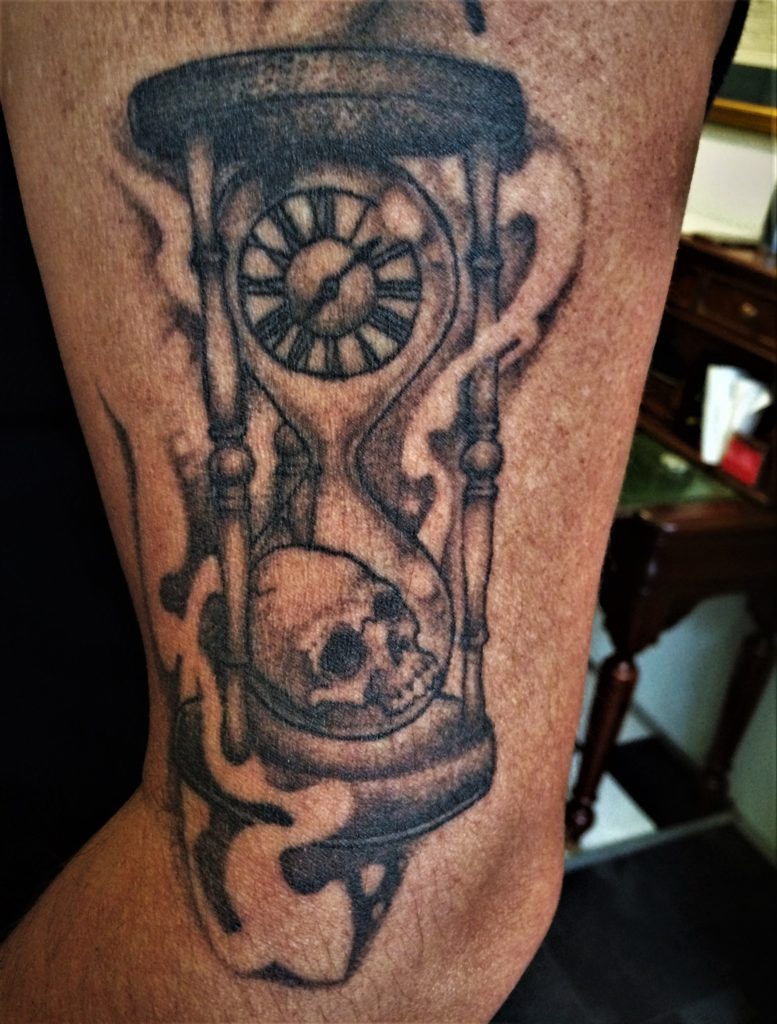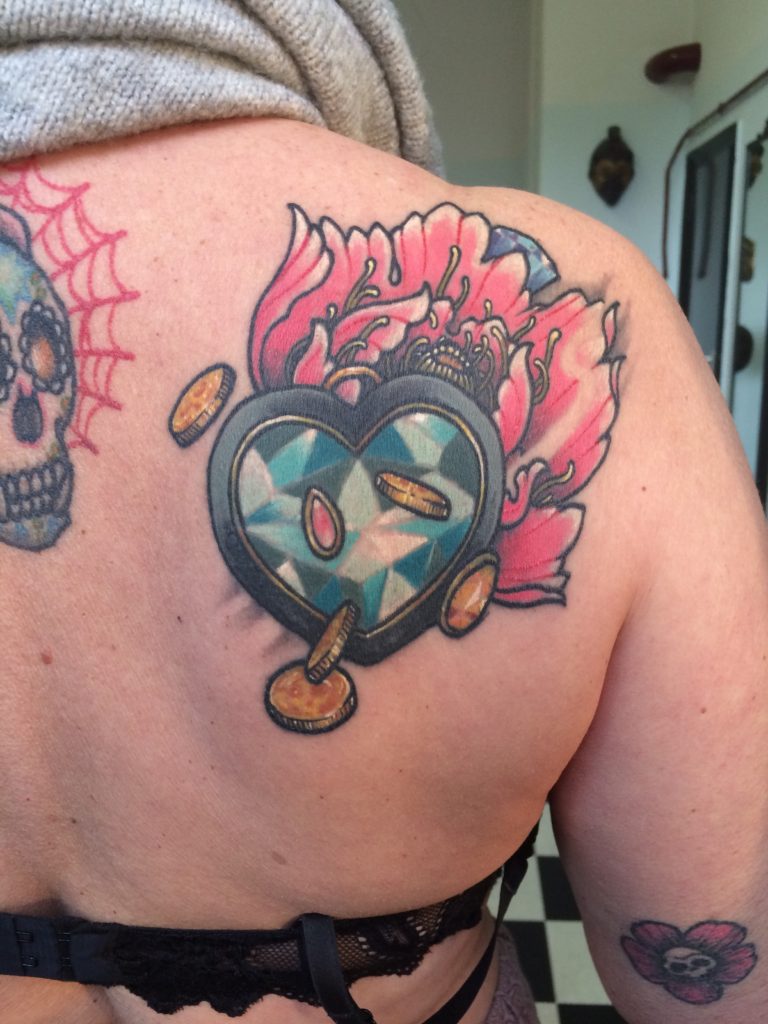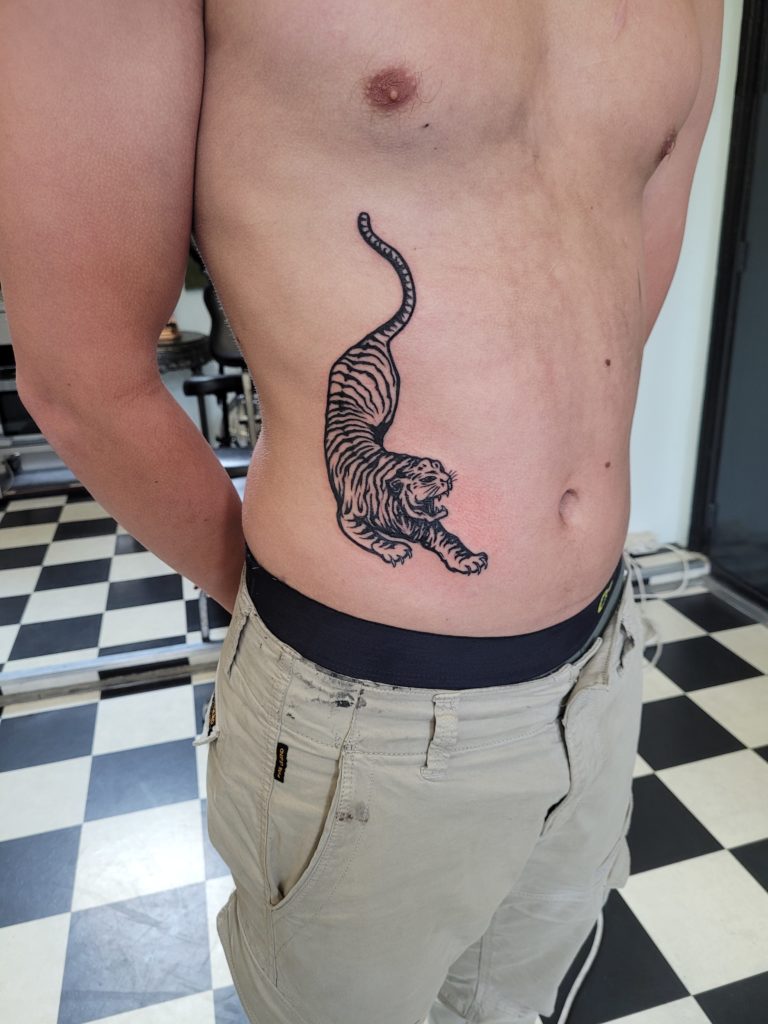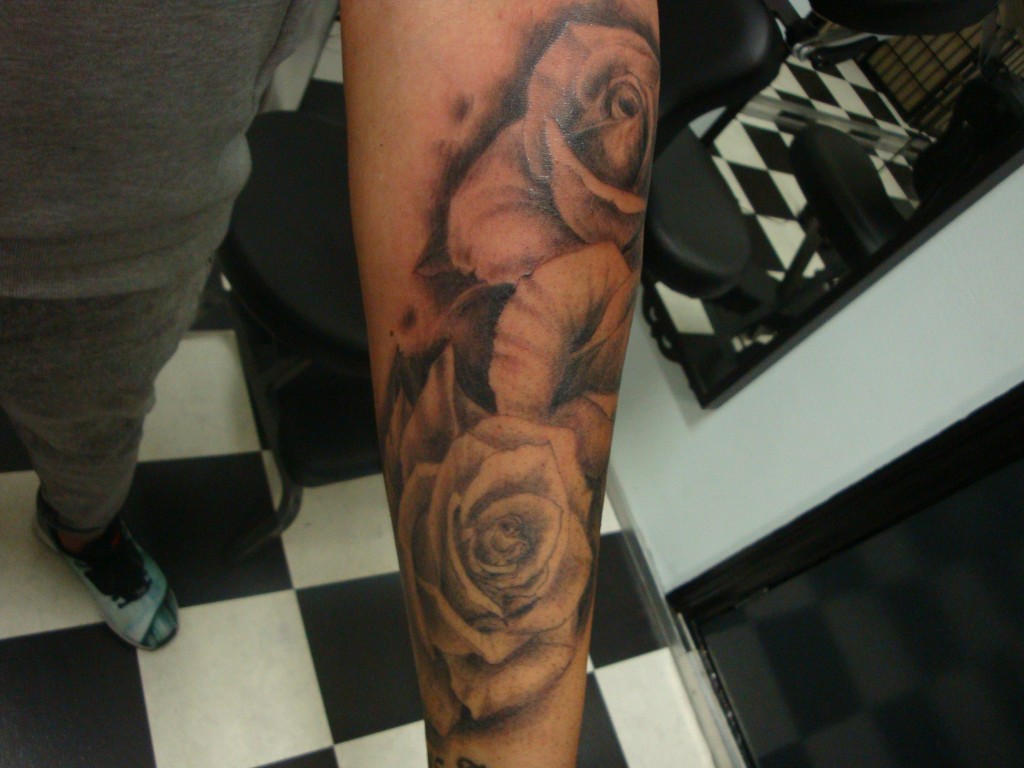 Valkyrie custom armtattoo has some shiny armour!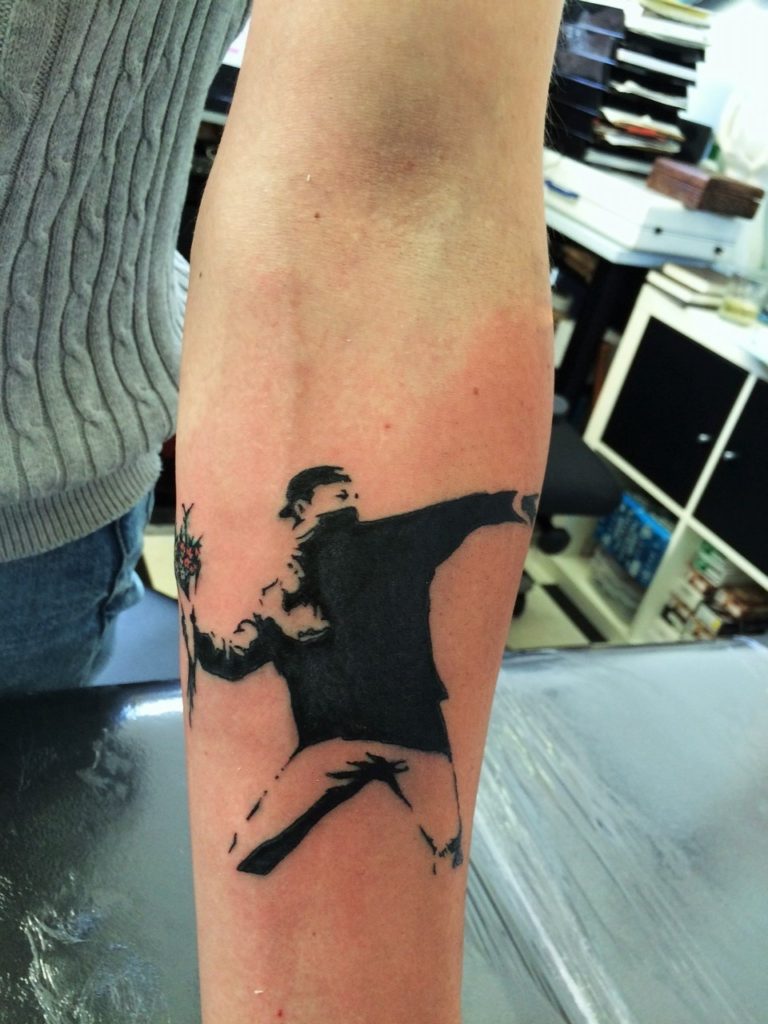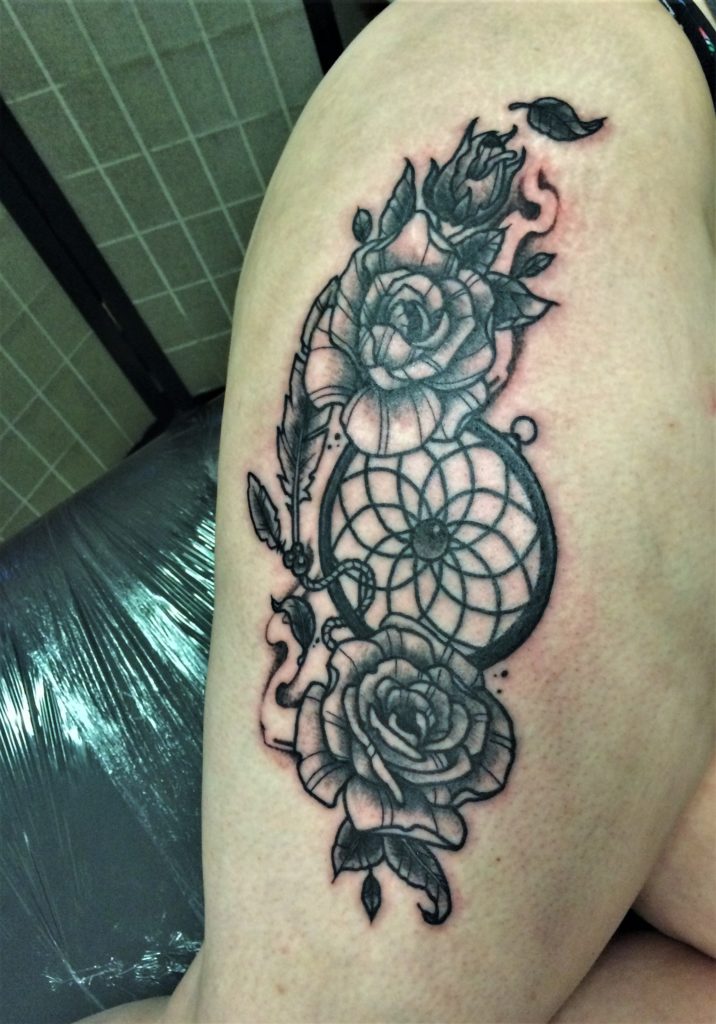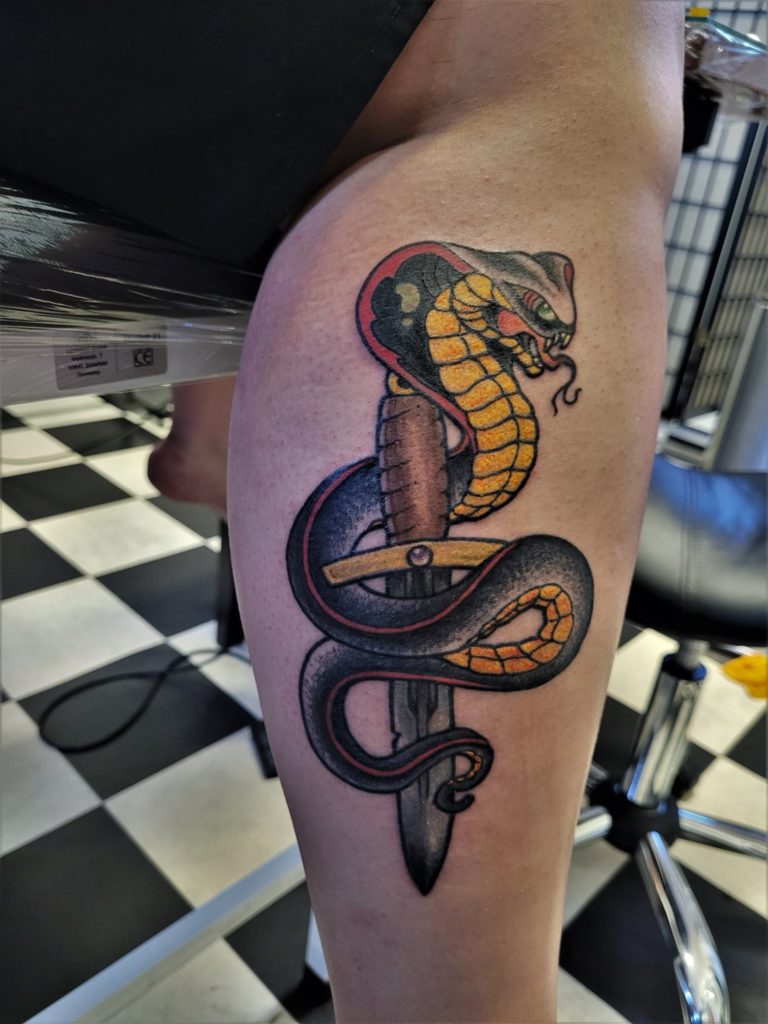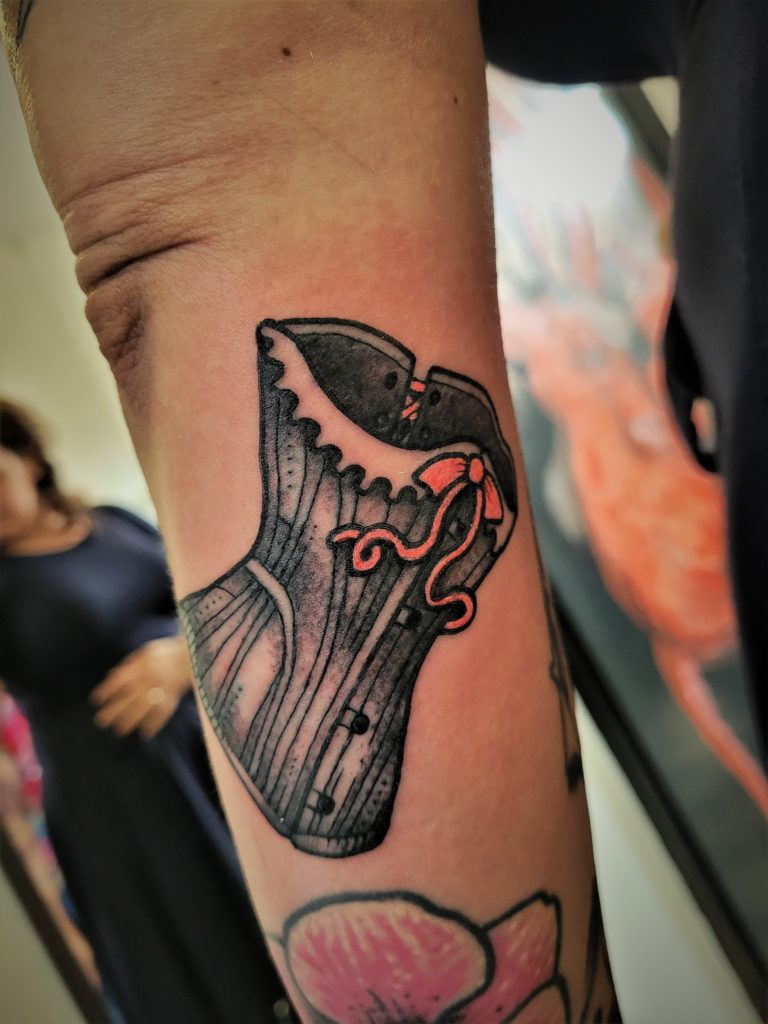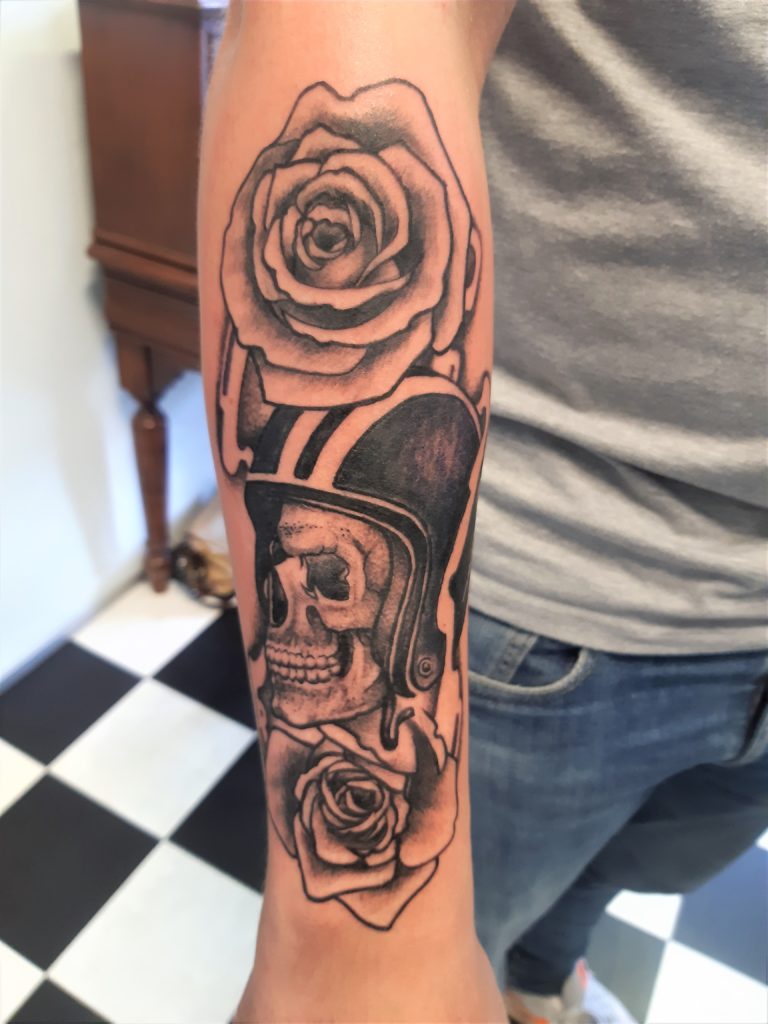 nice fat skull and roses custom tattoo in black and grey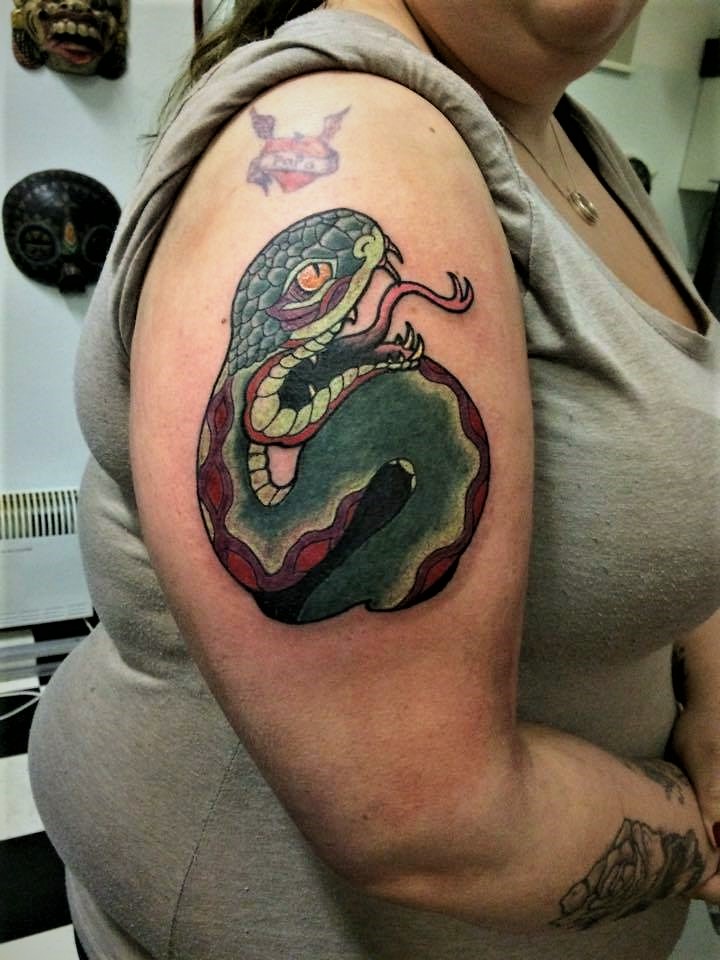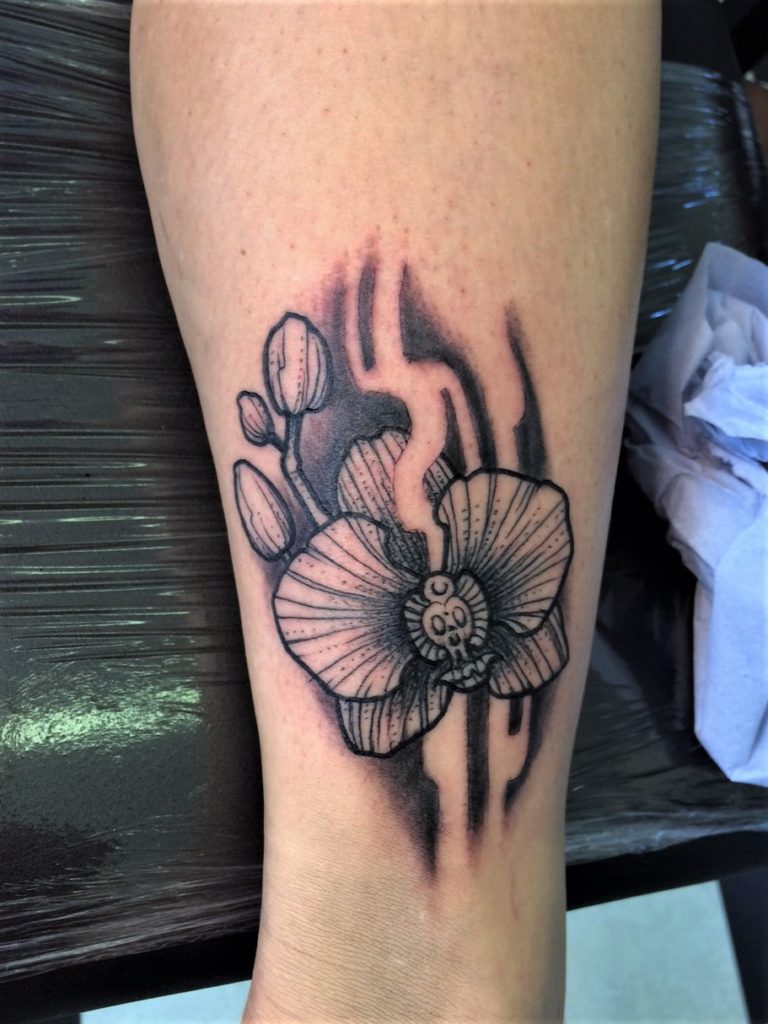 Another bold custom flower tattoo that's built to last forever.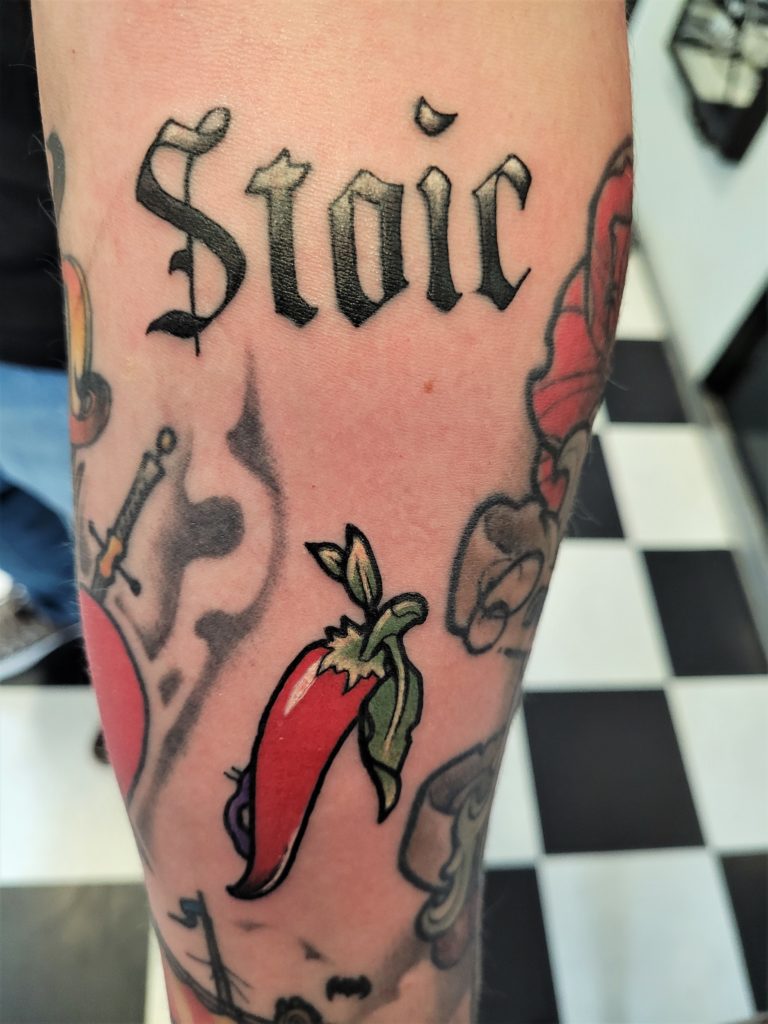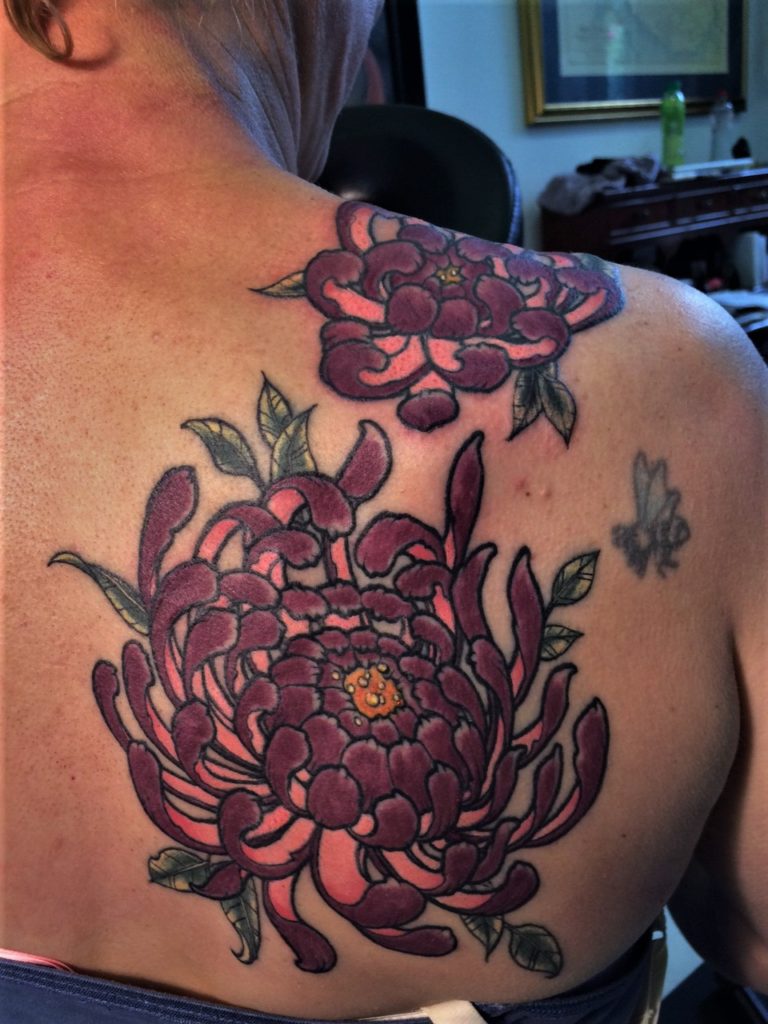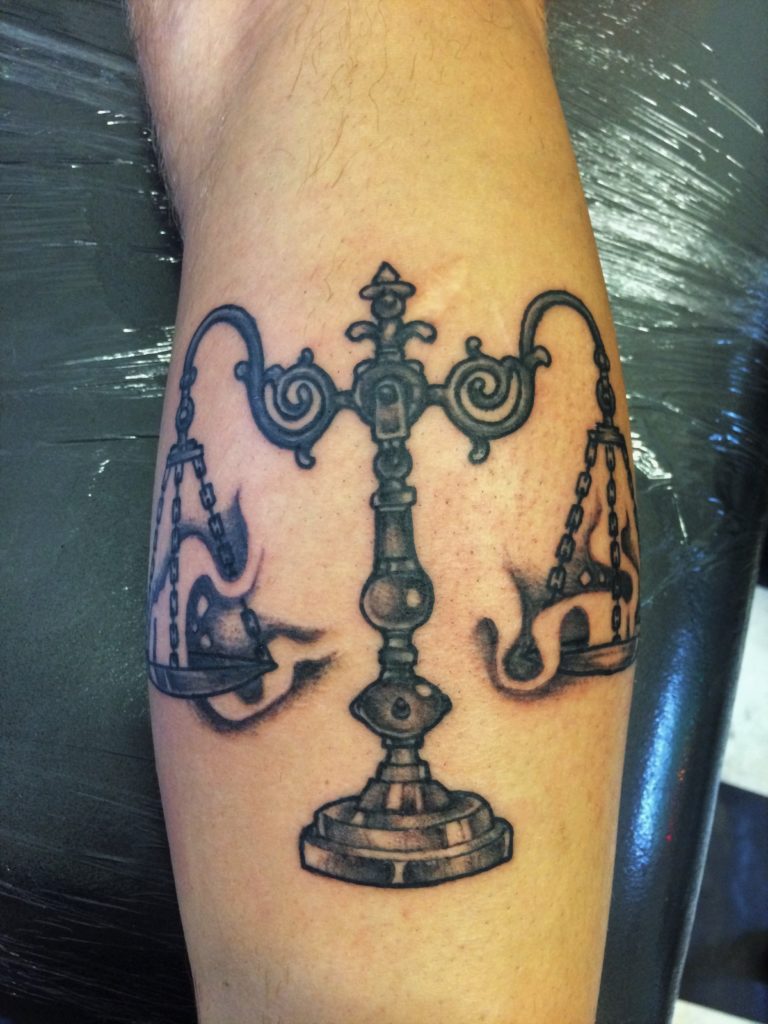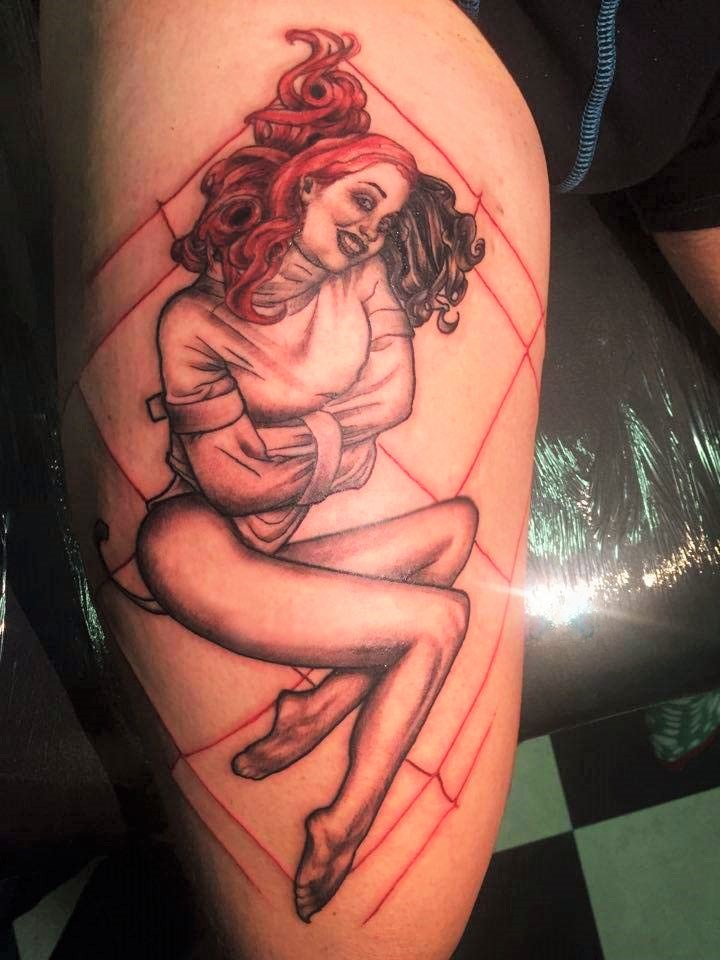 Harley Quinn psycho pinup inkpiece from Inkfish tattoo.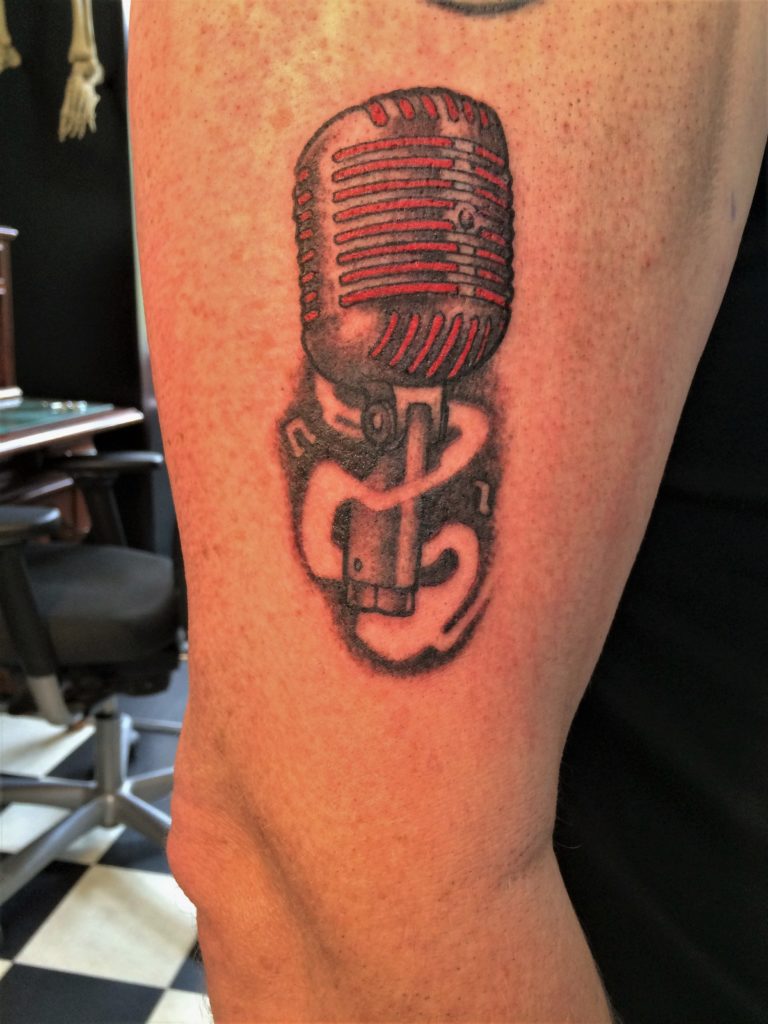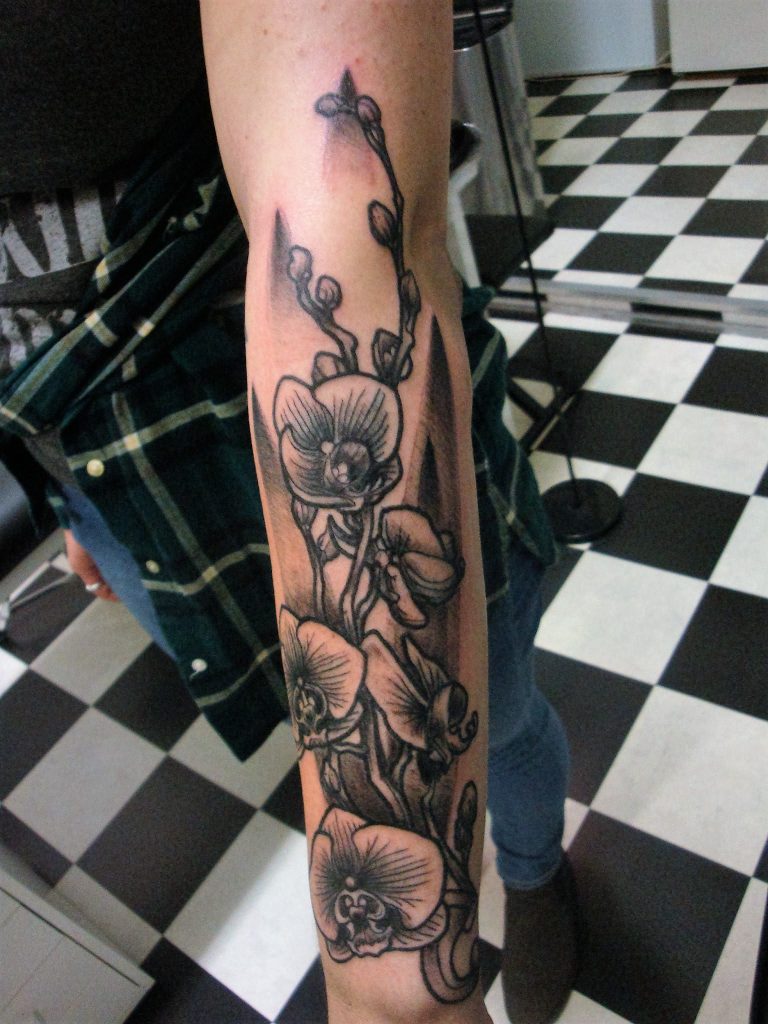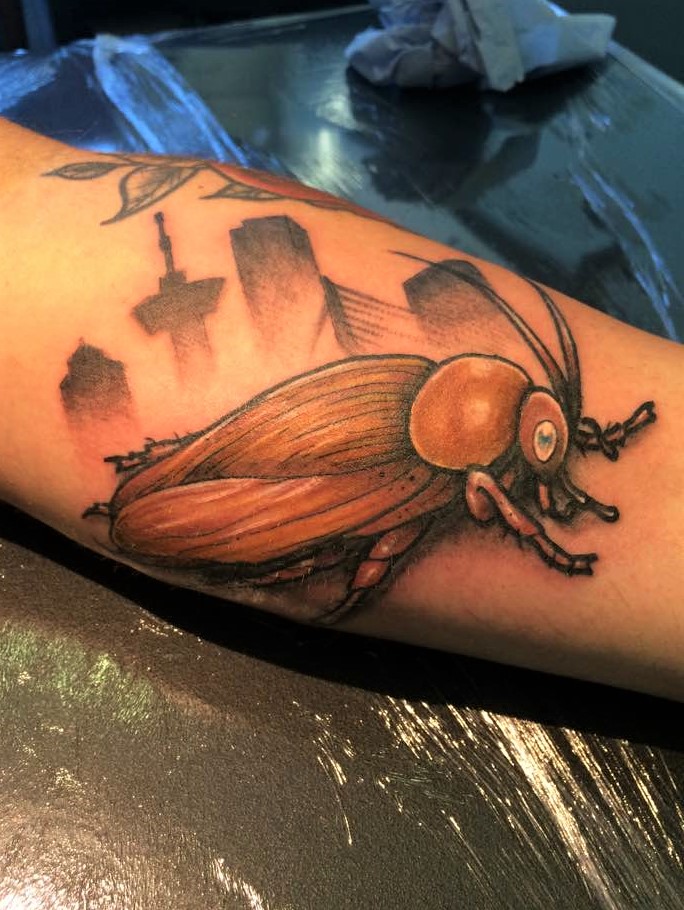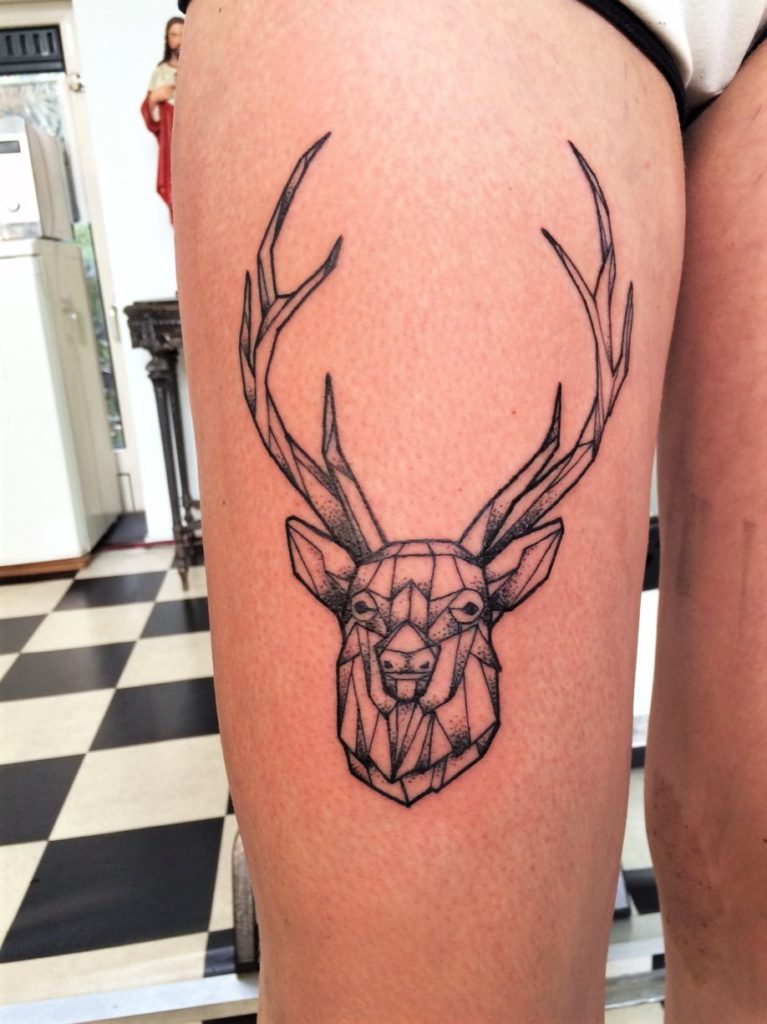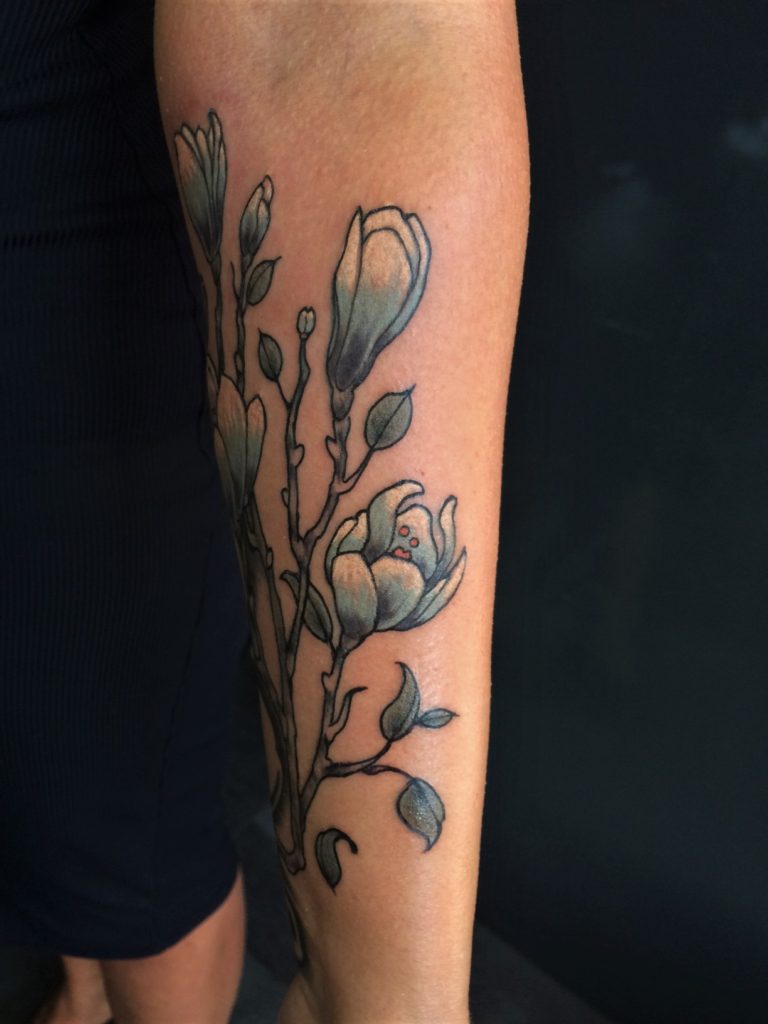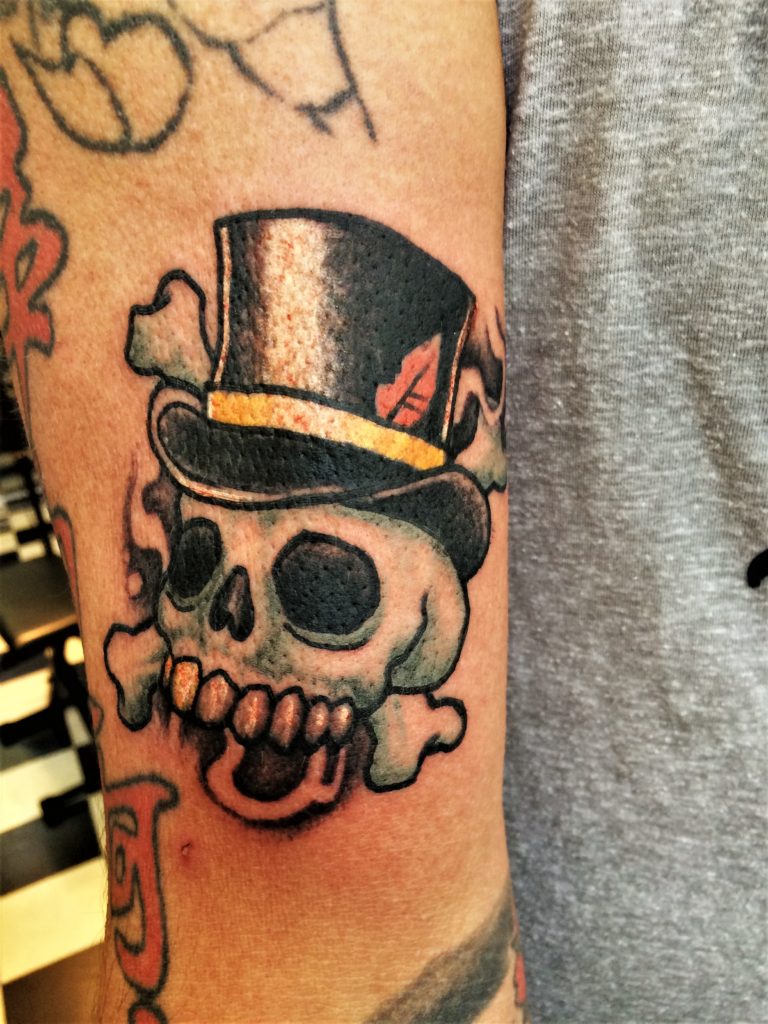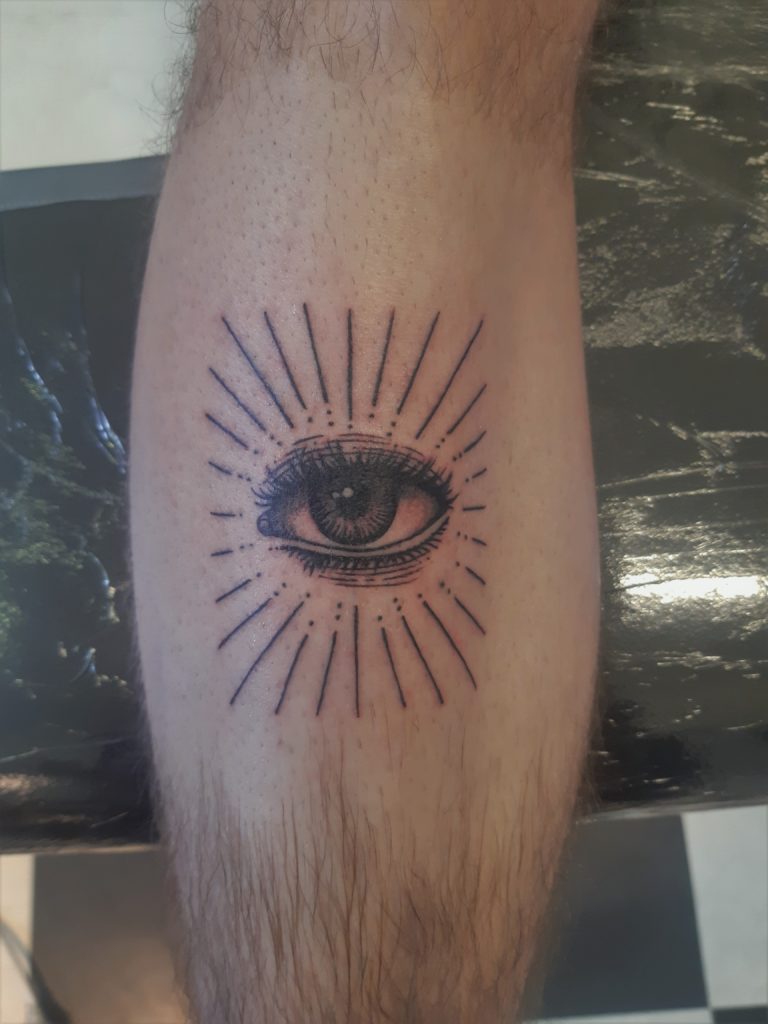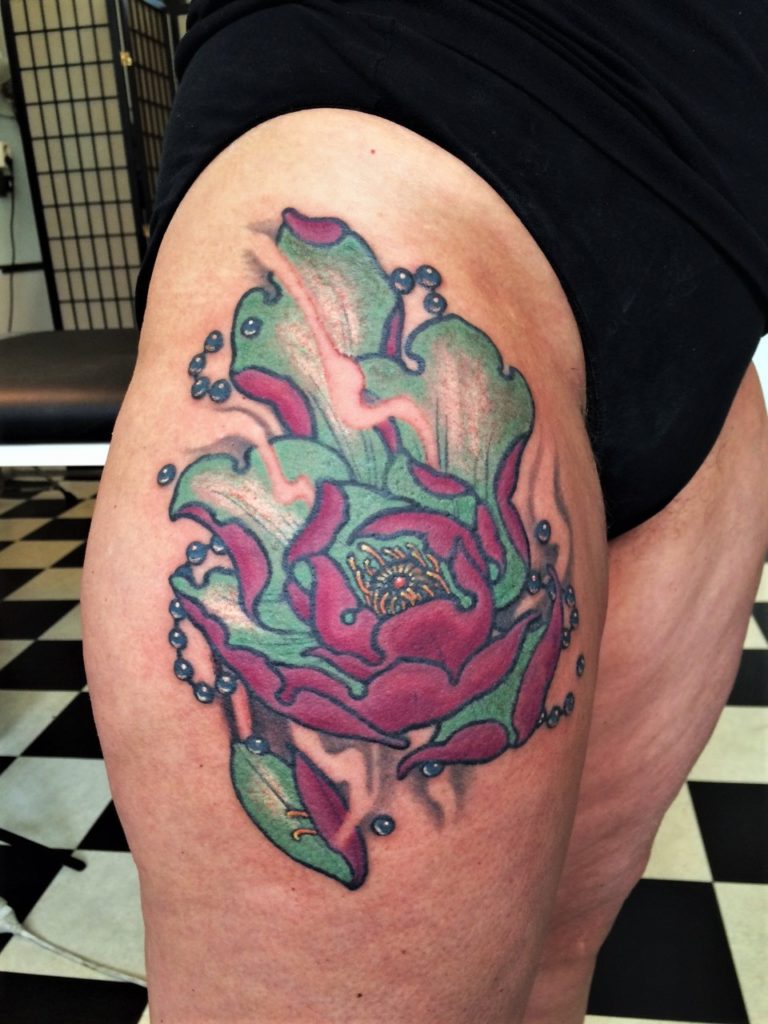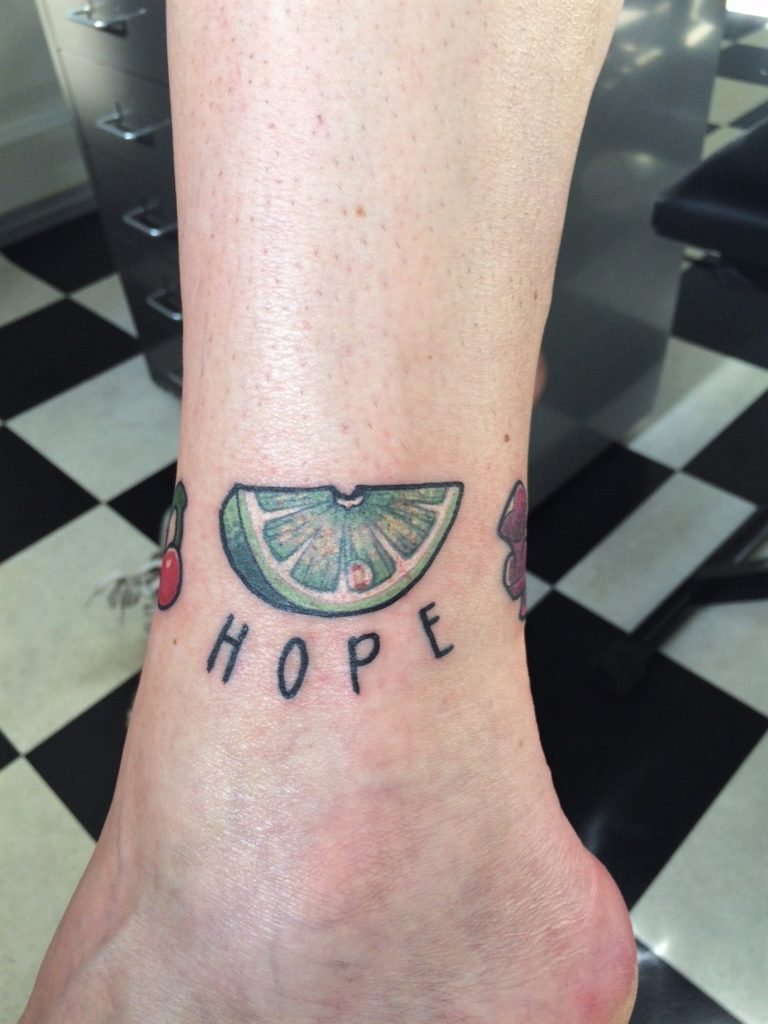 lime-partje in onze 3d realistic cartoon tattoostijl.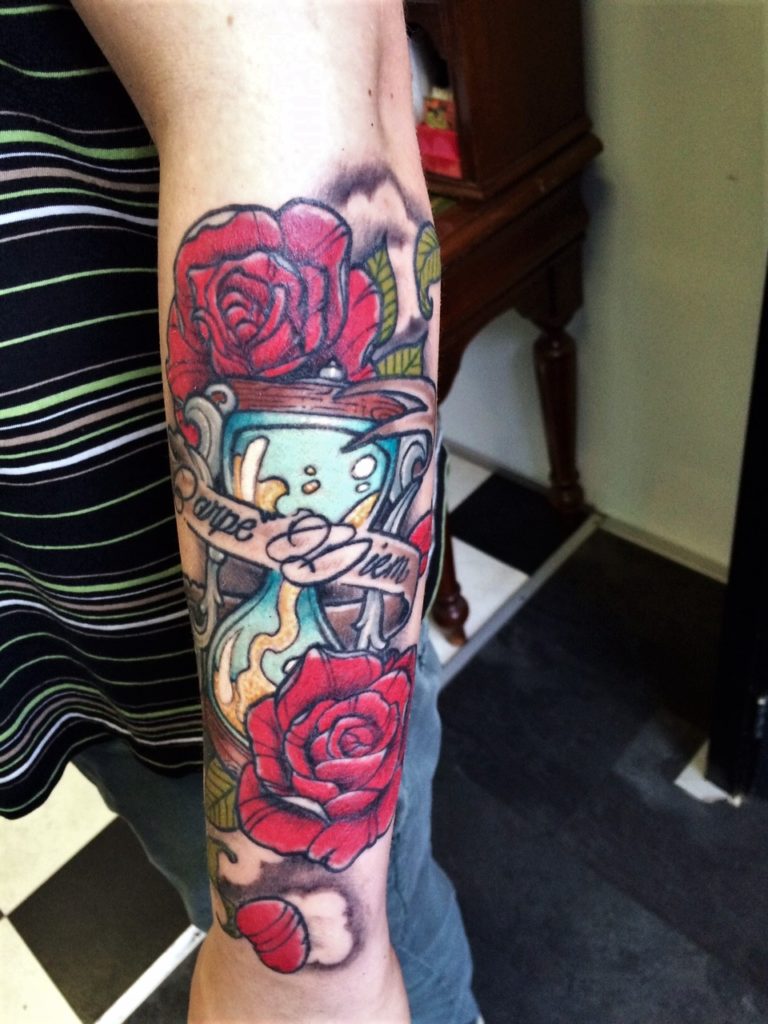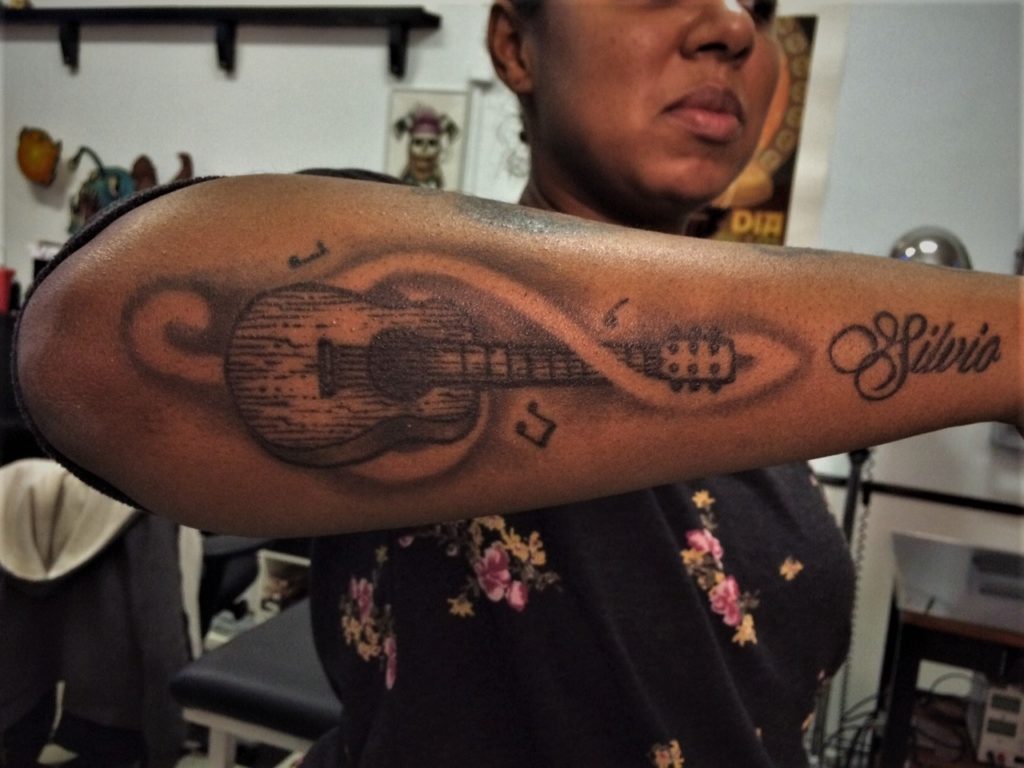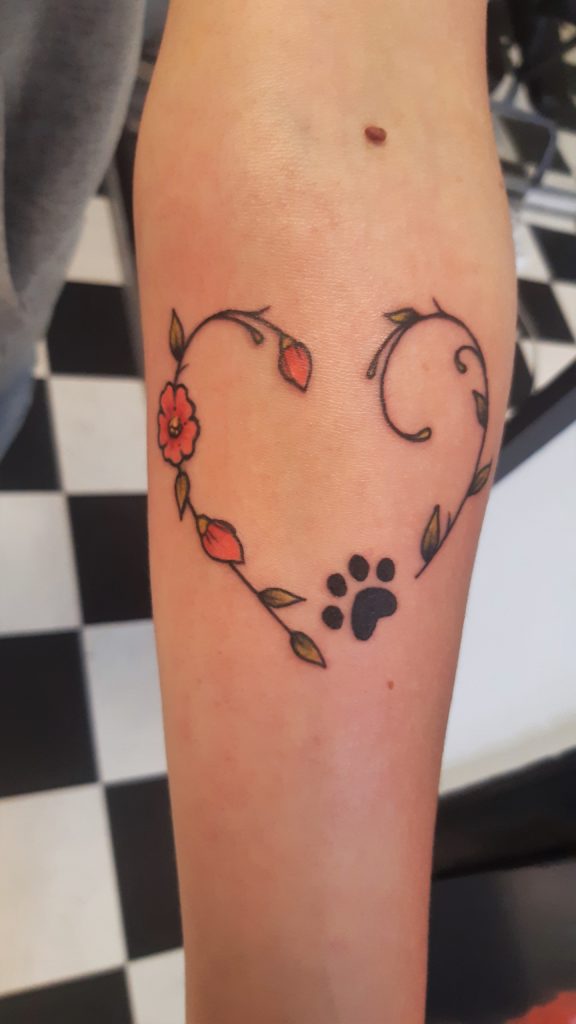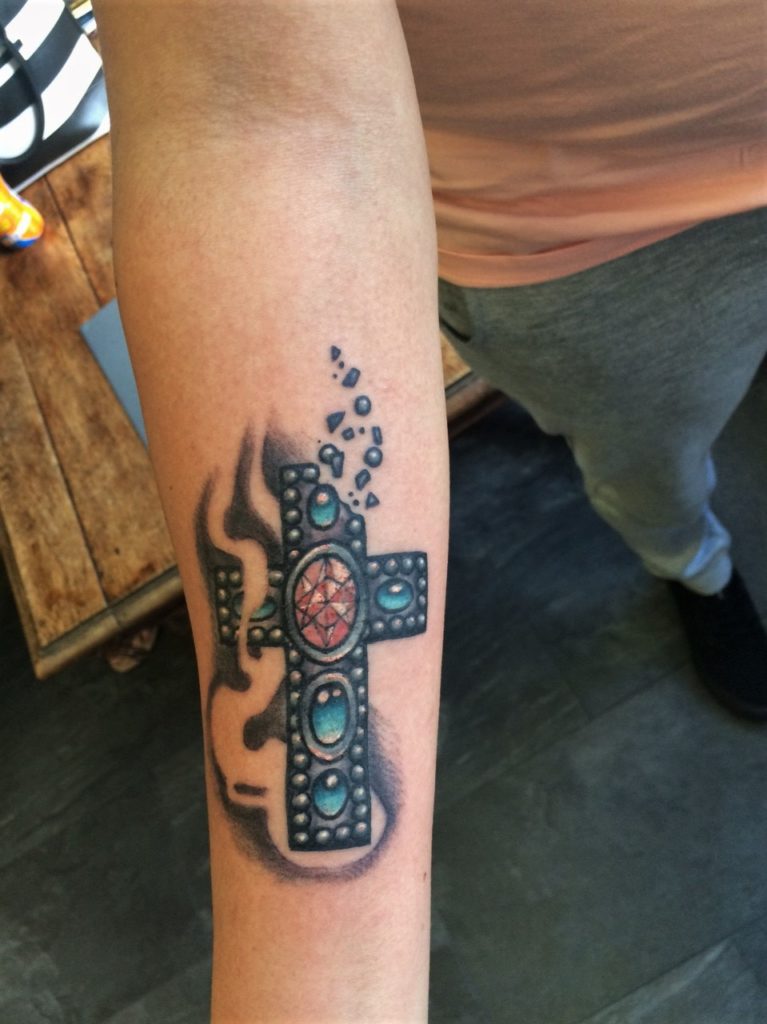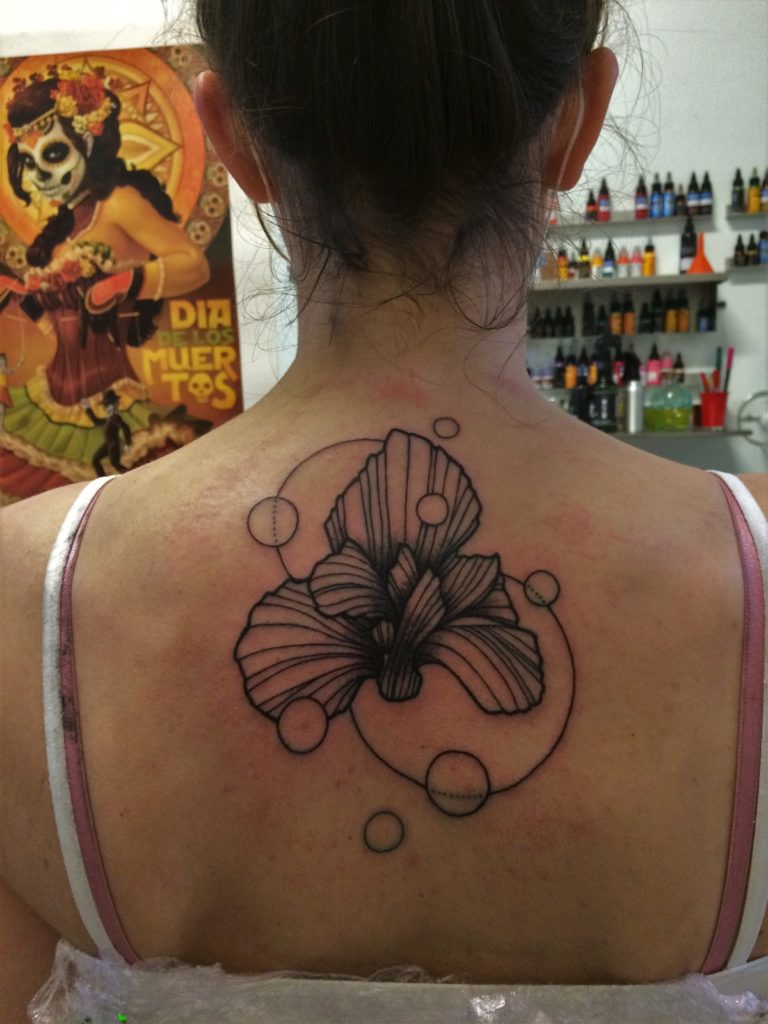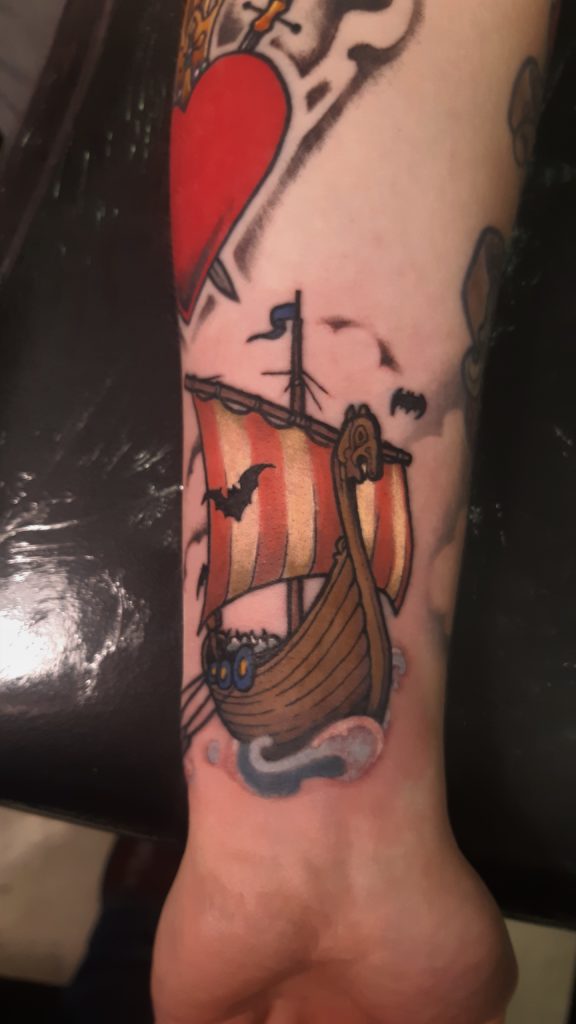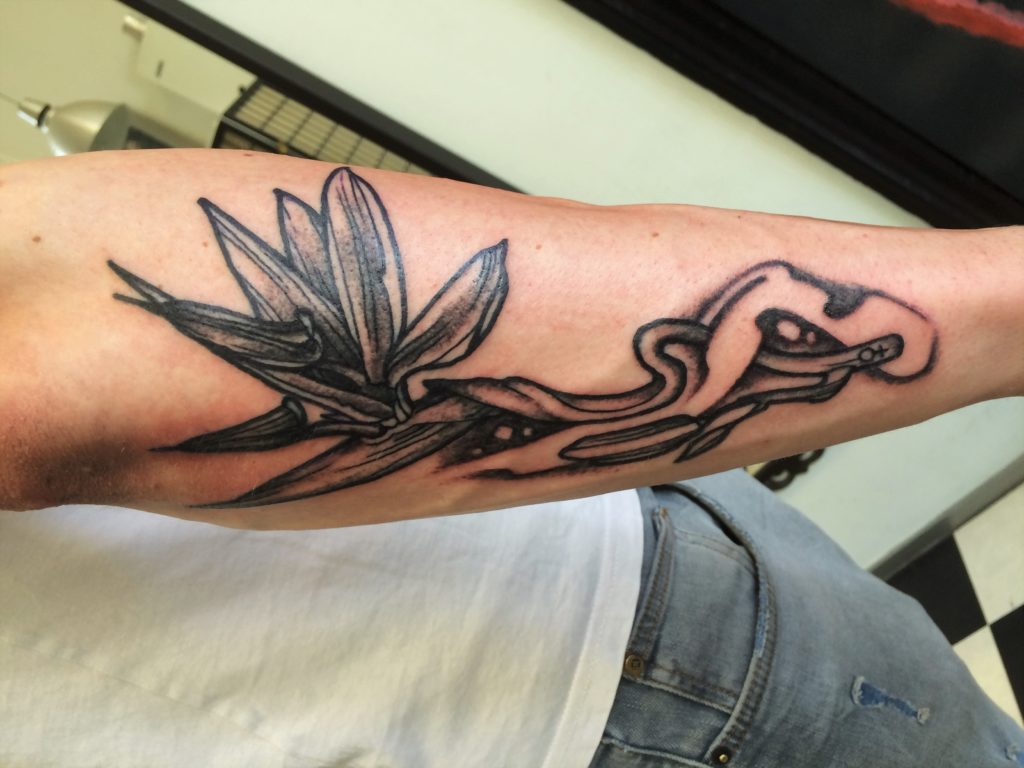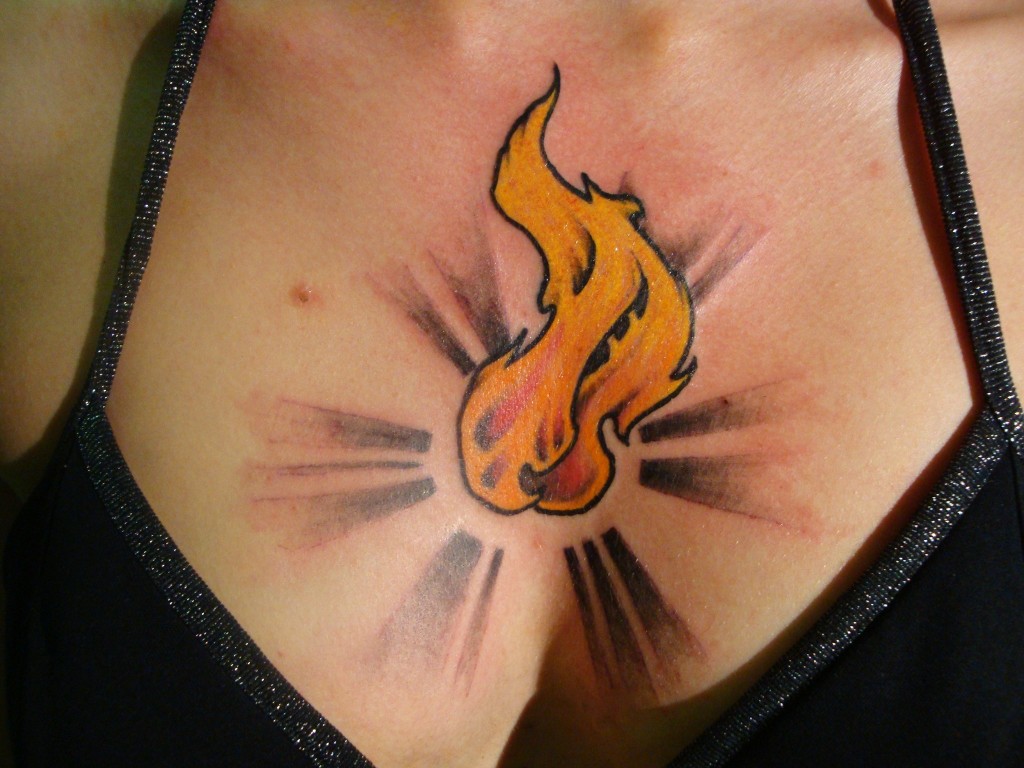 Heavy newschool 3D-tattooing happening at Inkfish studios.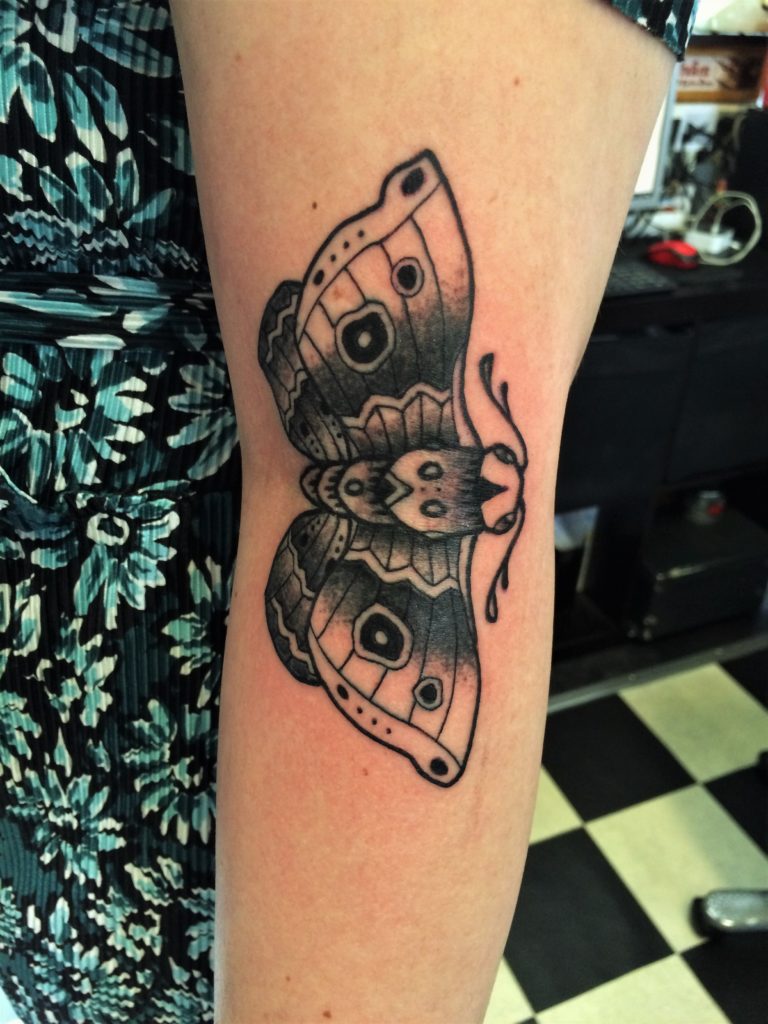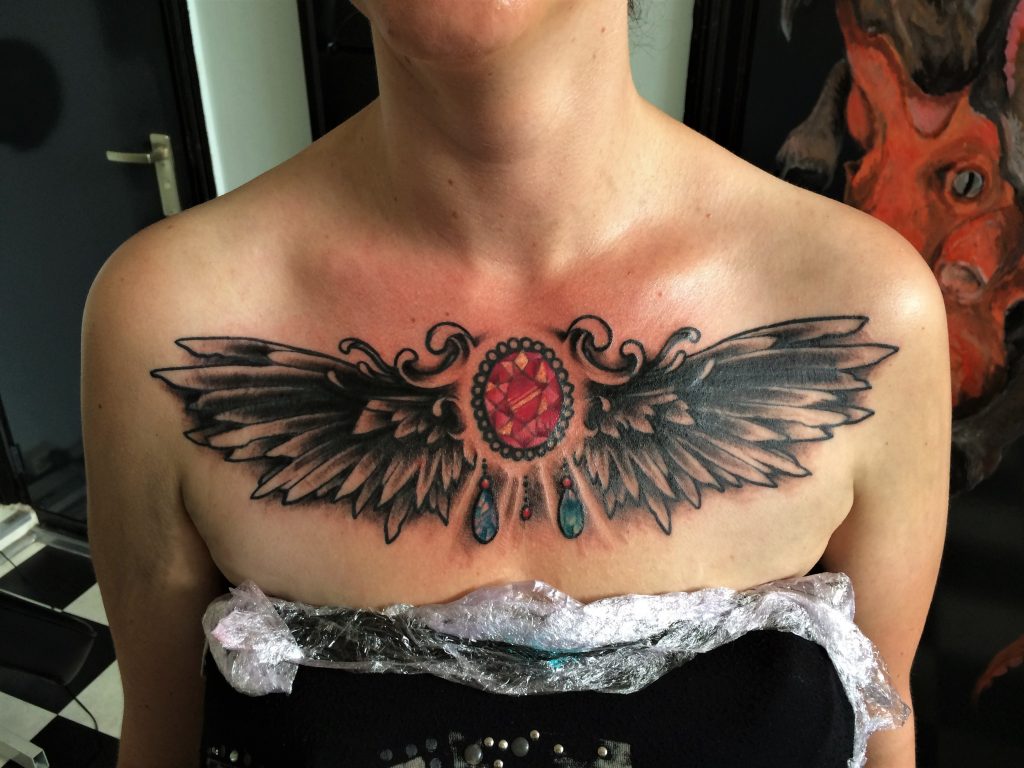 Neo-traditional wings and gemstone coverup-tattoo from inkfish tattoo shop Rotterdam.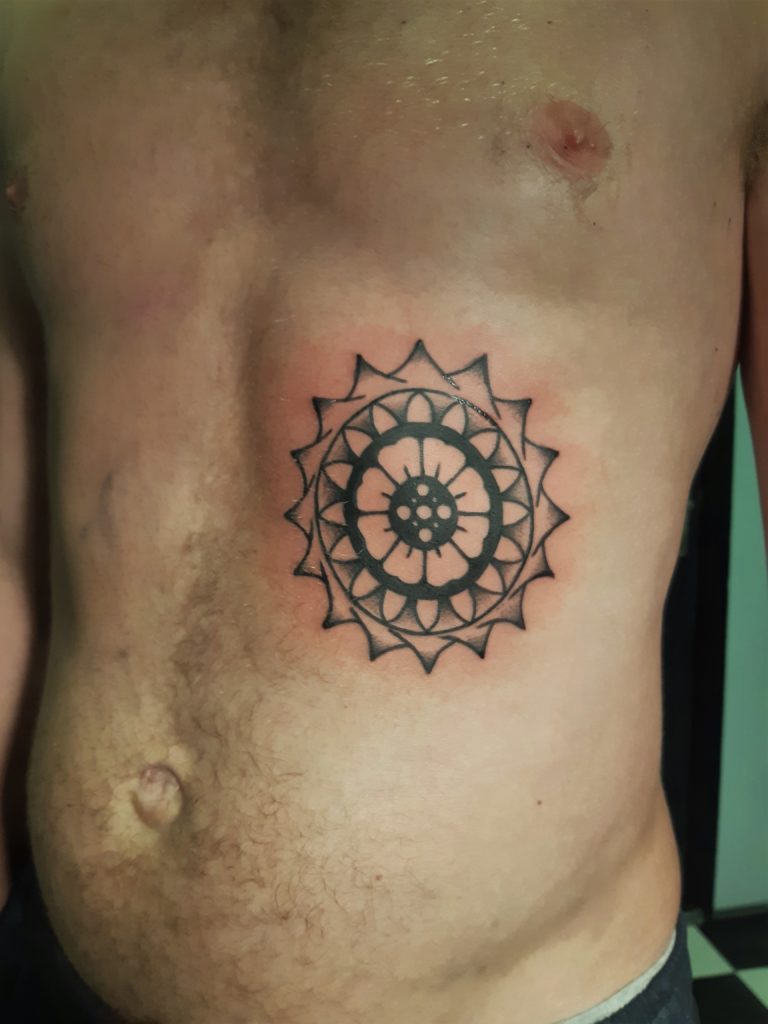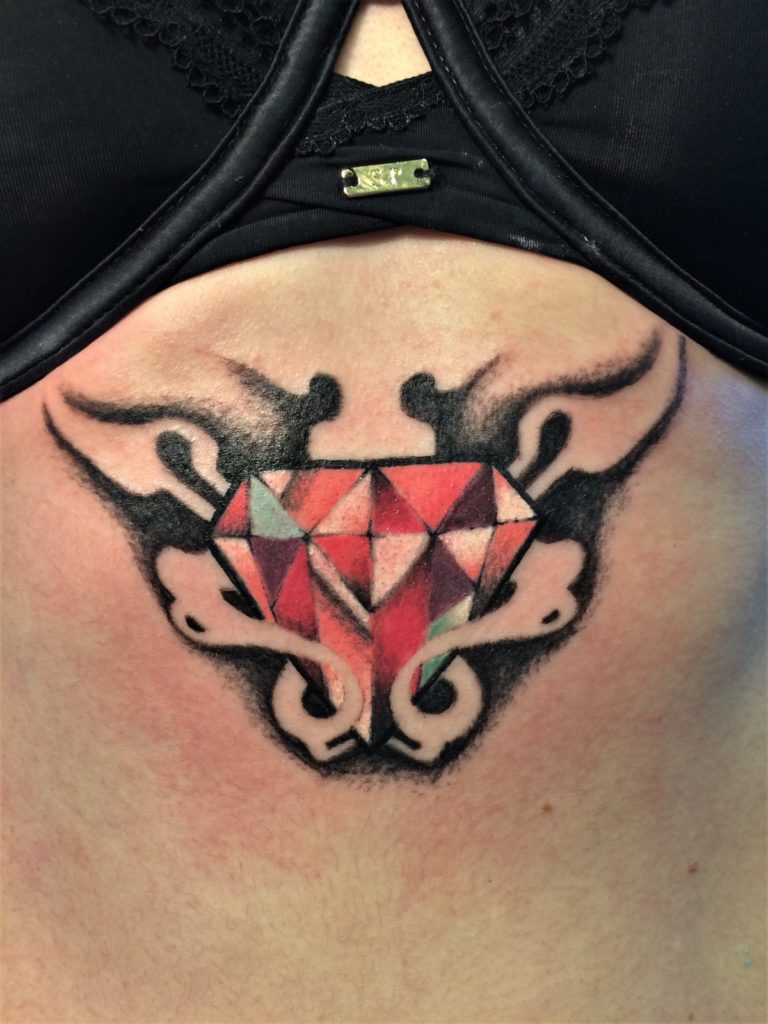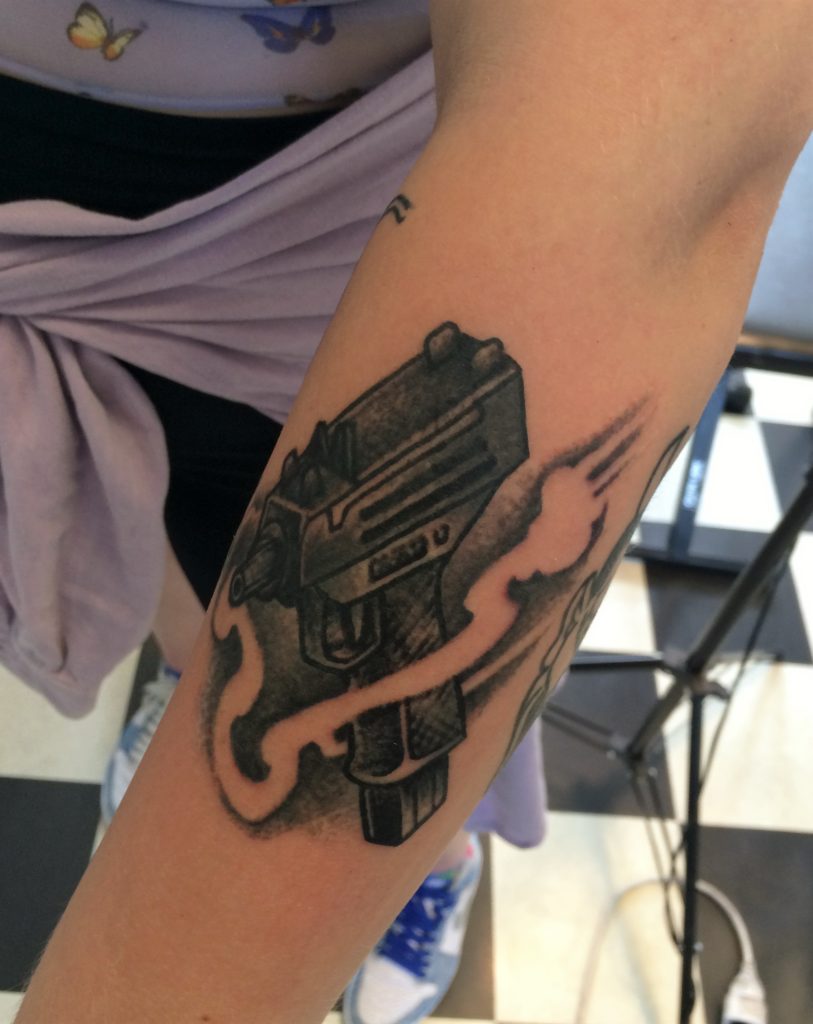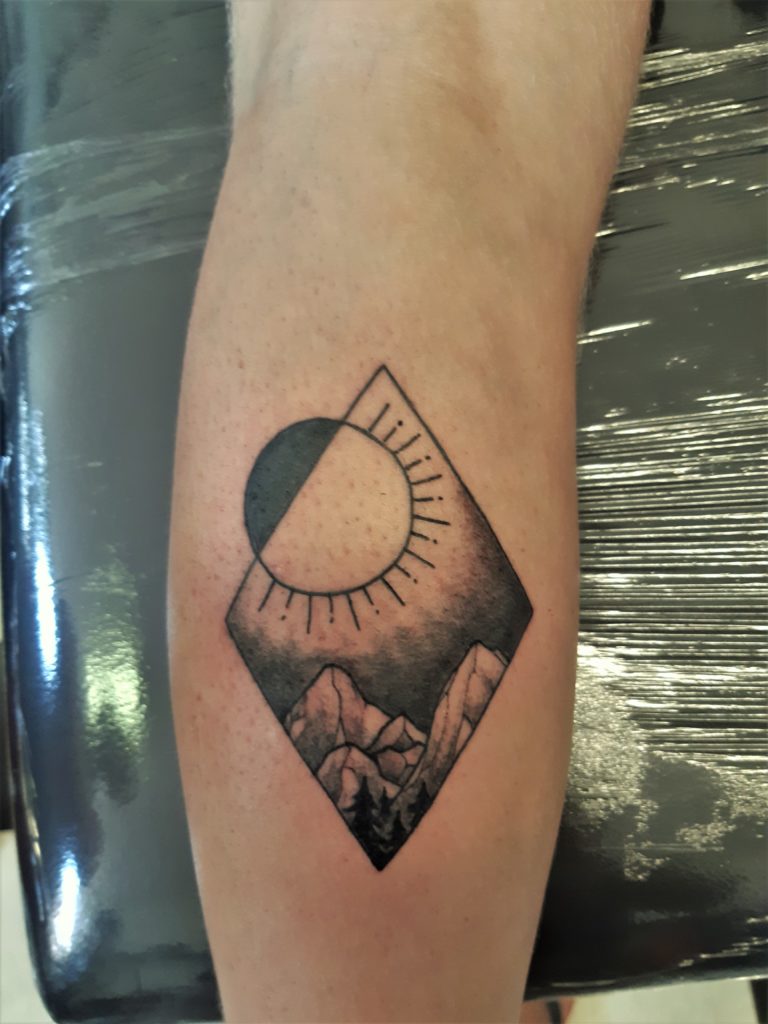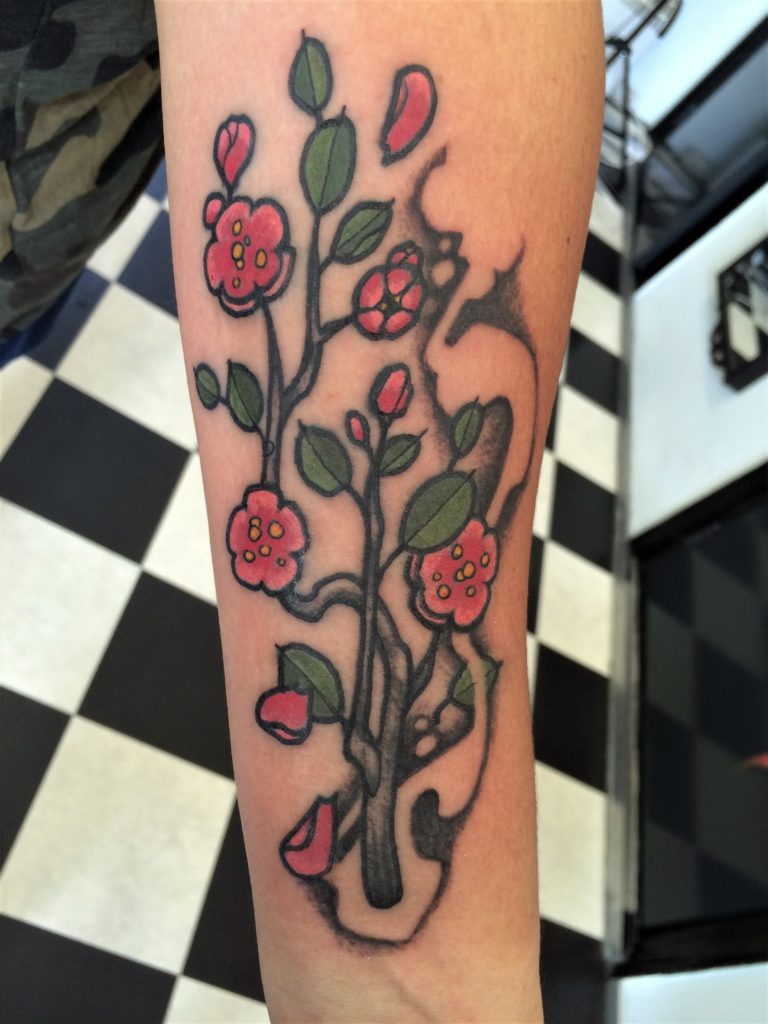 Custom designed cherry blossoms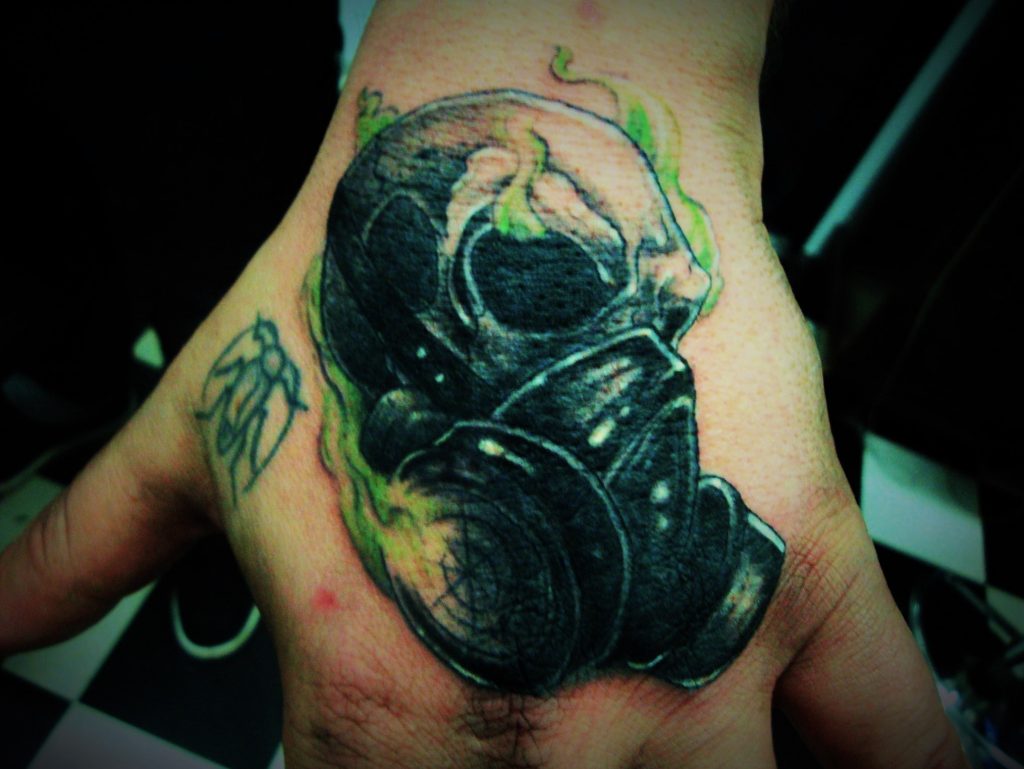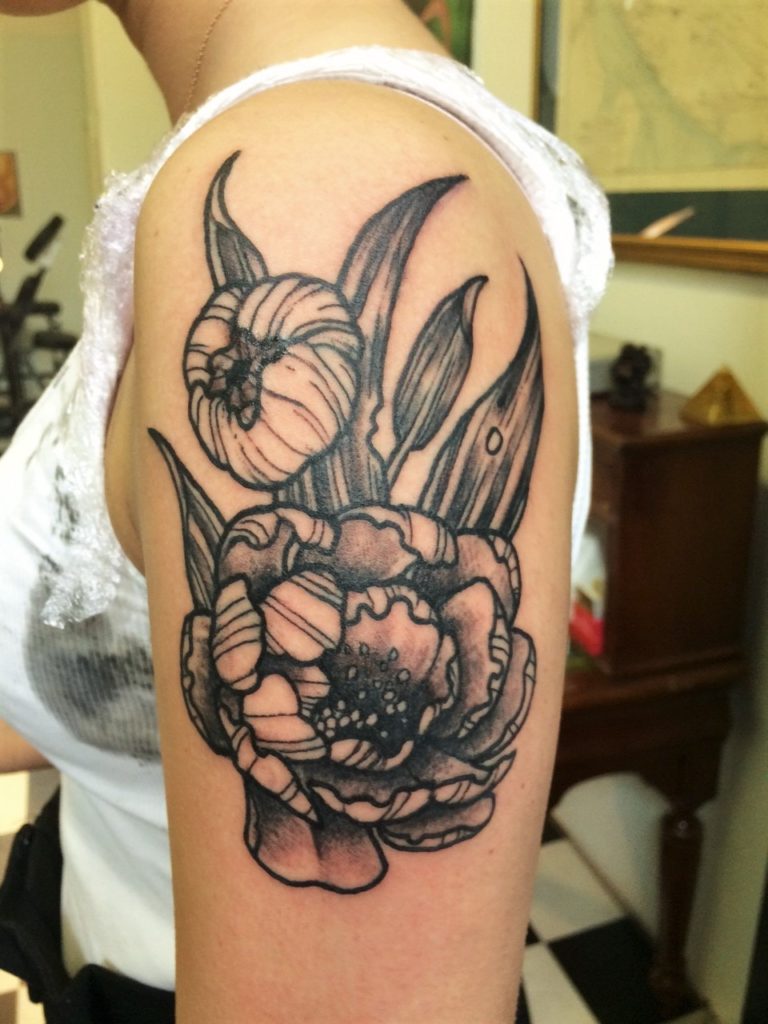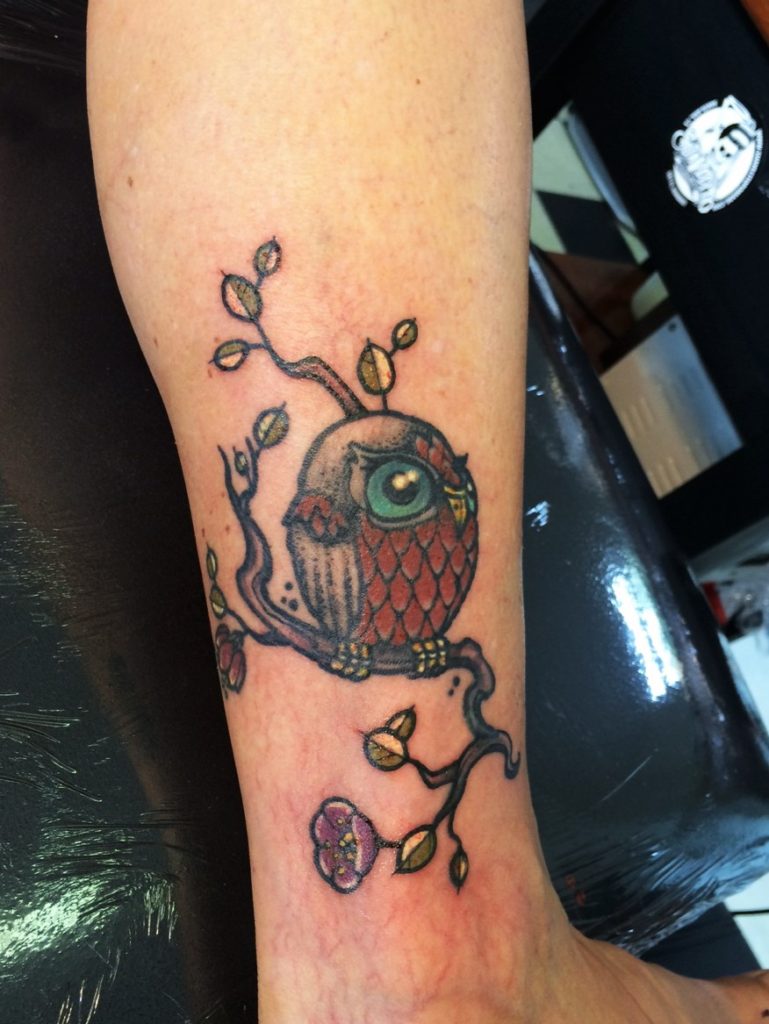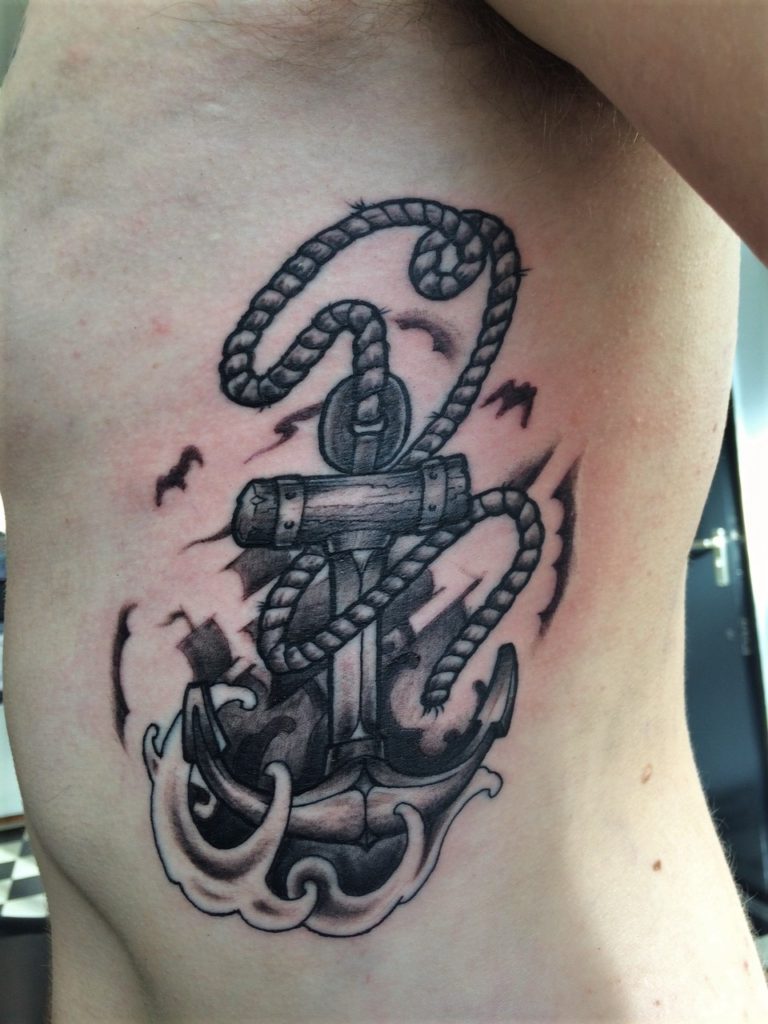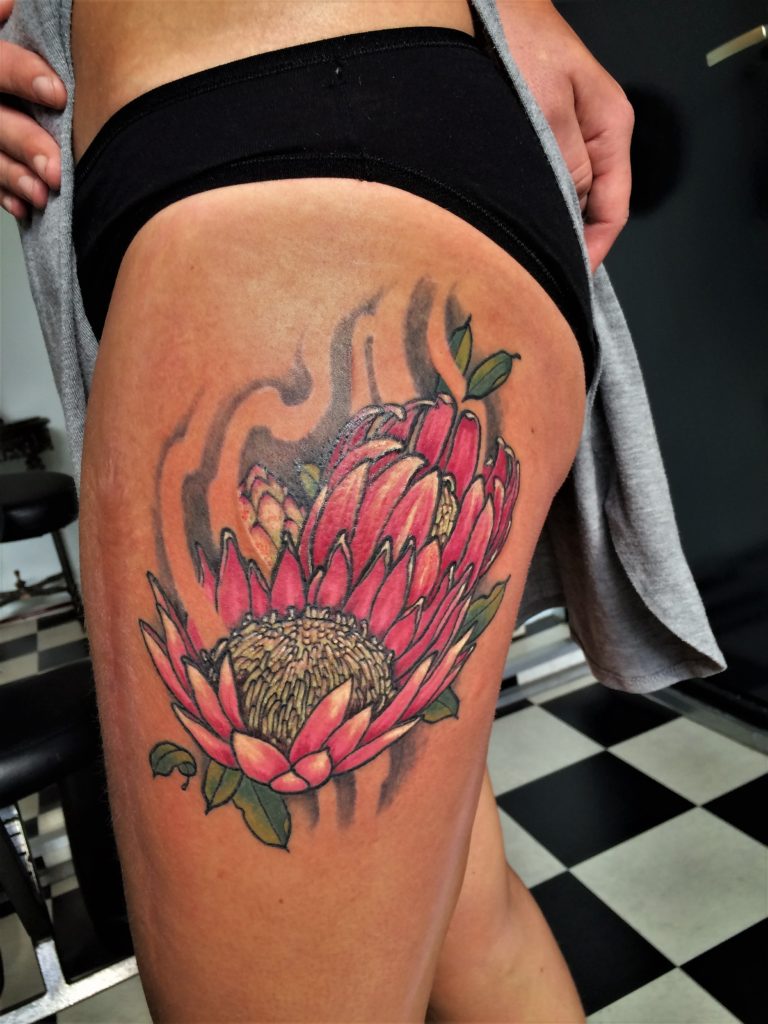 Heftige bloementattoo op een bovenbeen was wel een feest om te doen!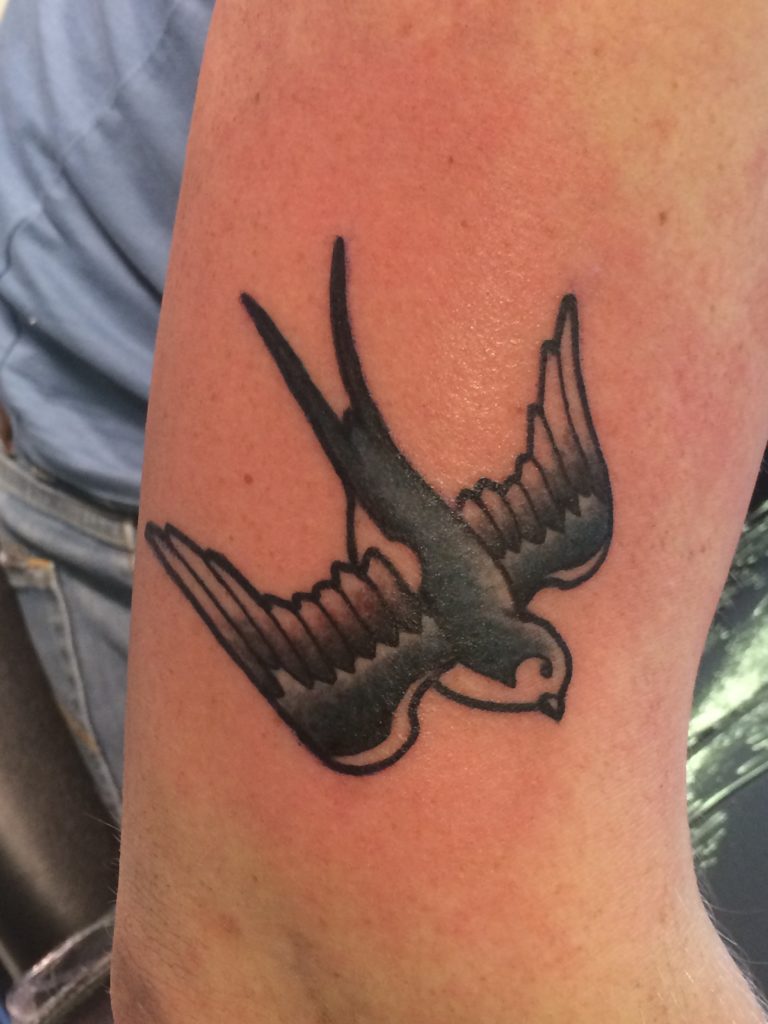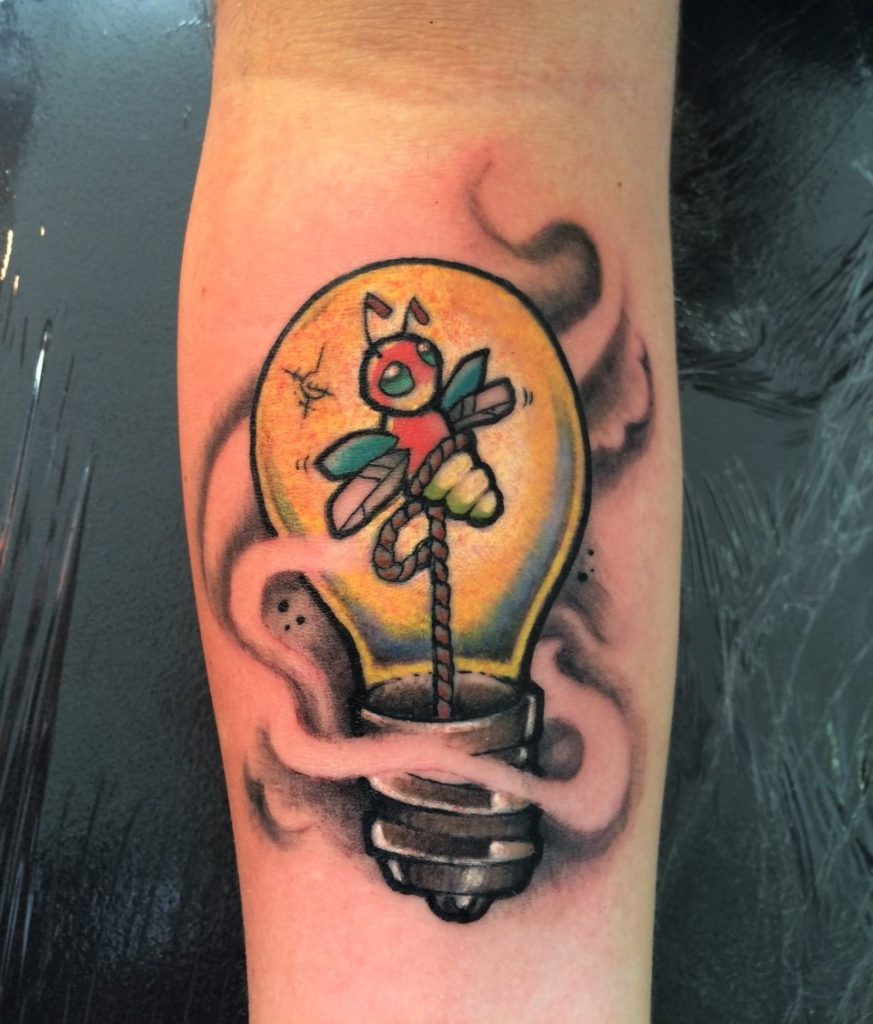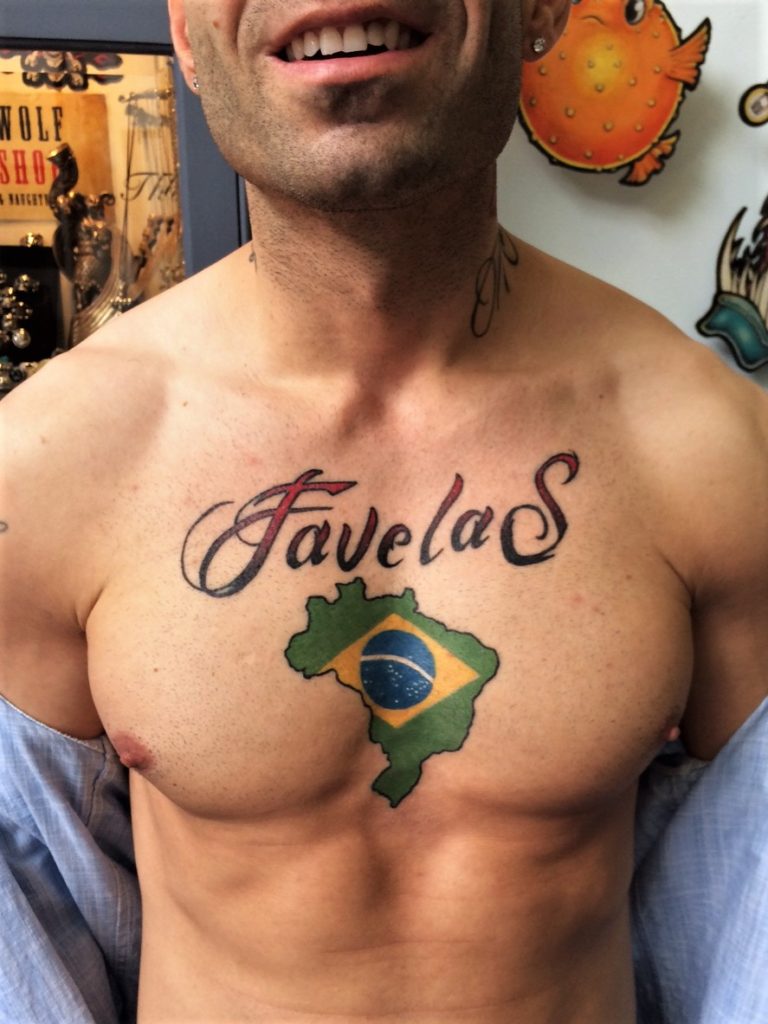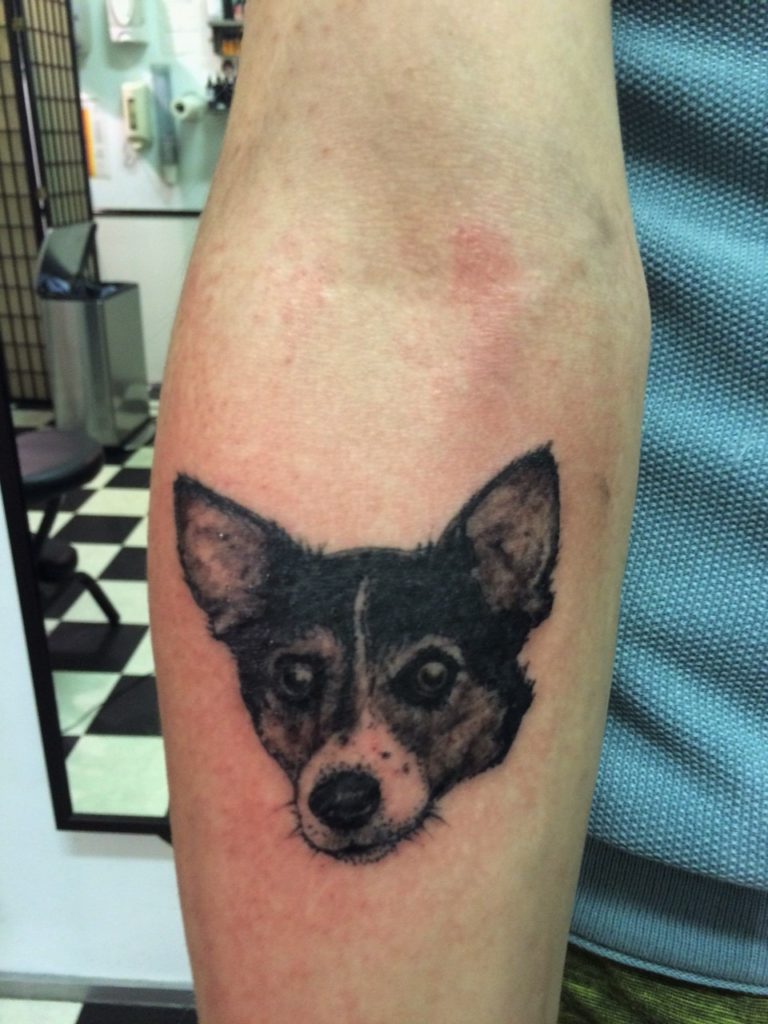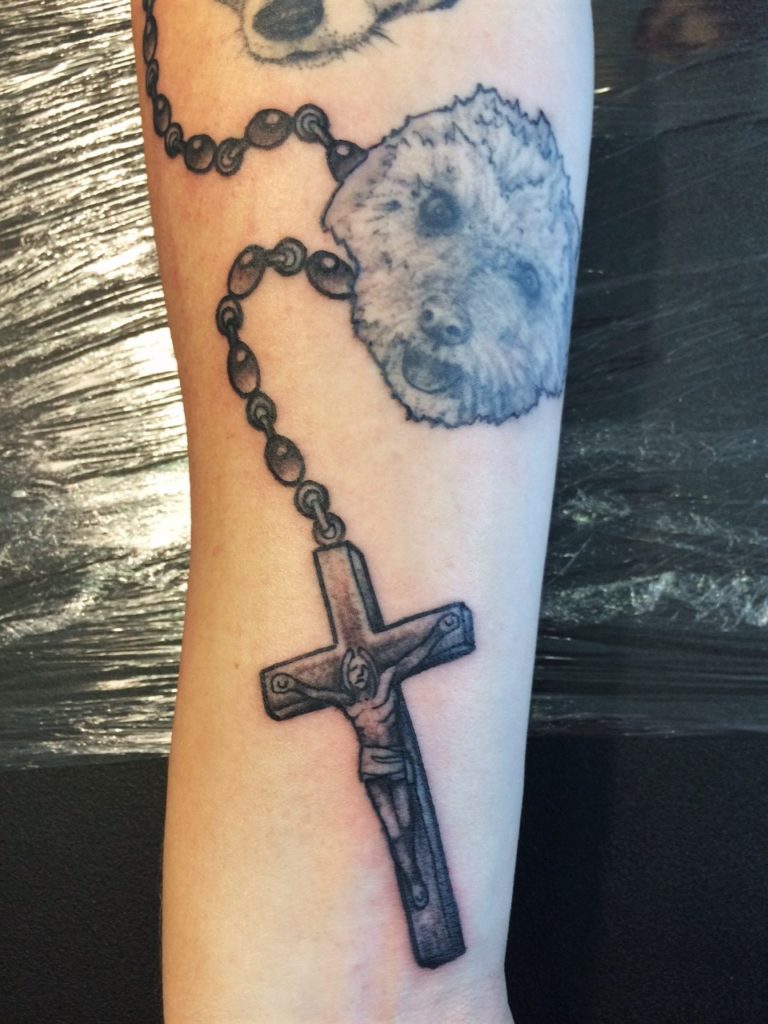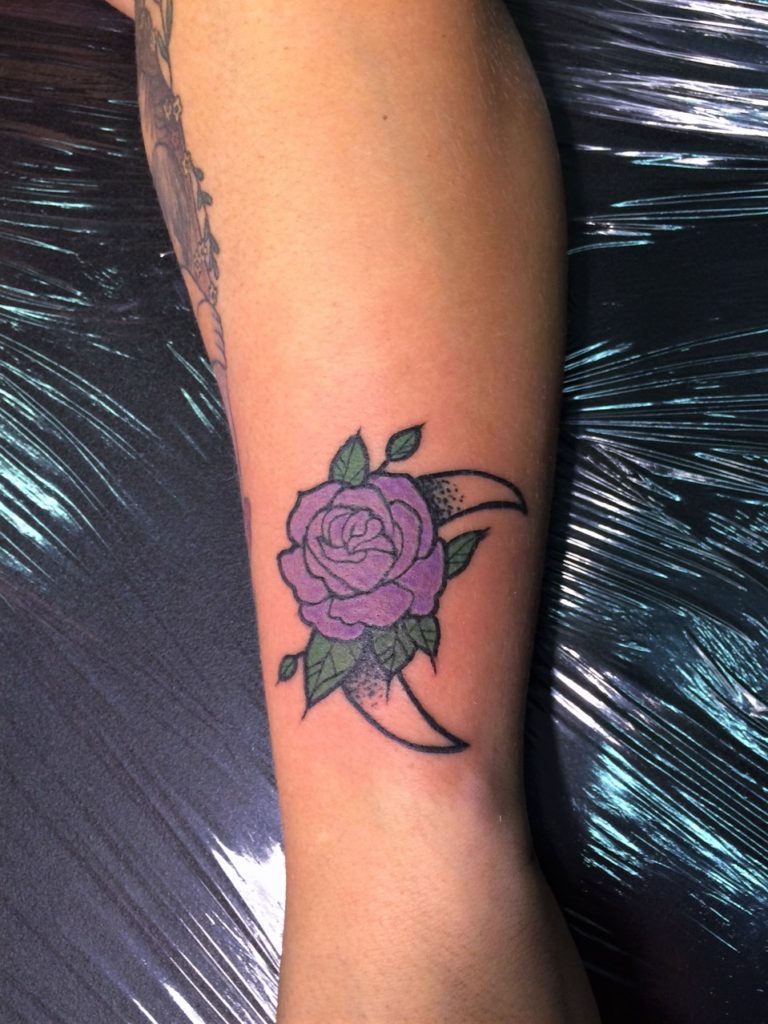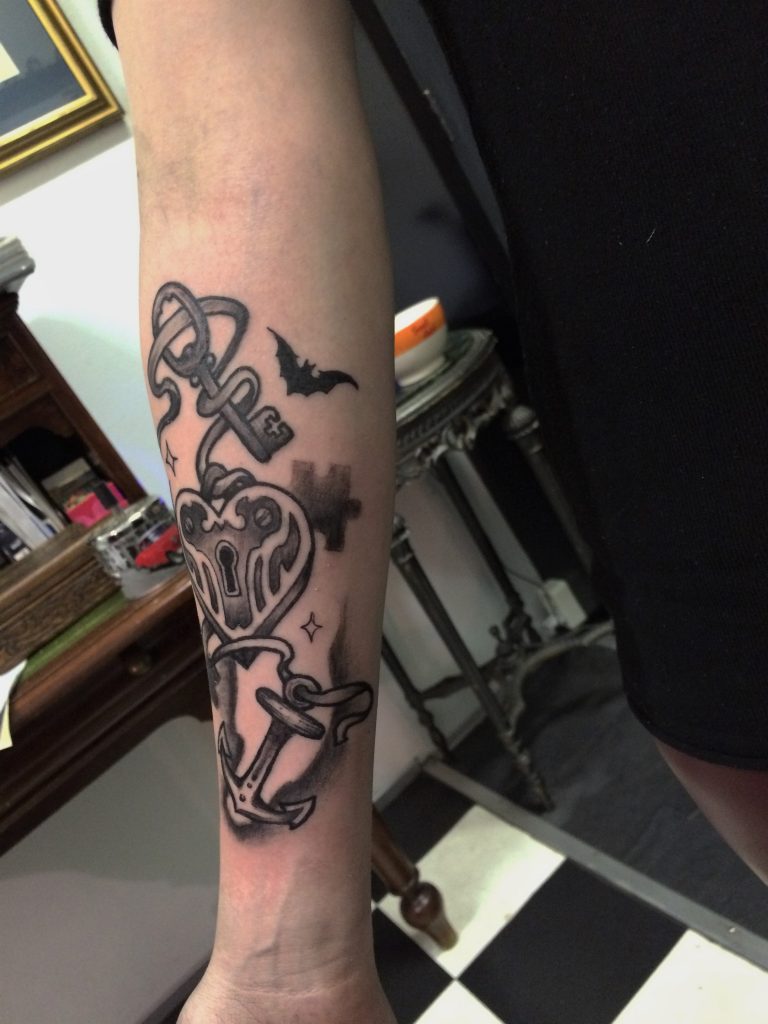 Tattoo heart and key armpiece in our wicked cartoon/neo-traditional style!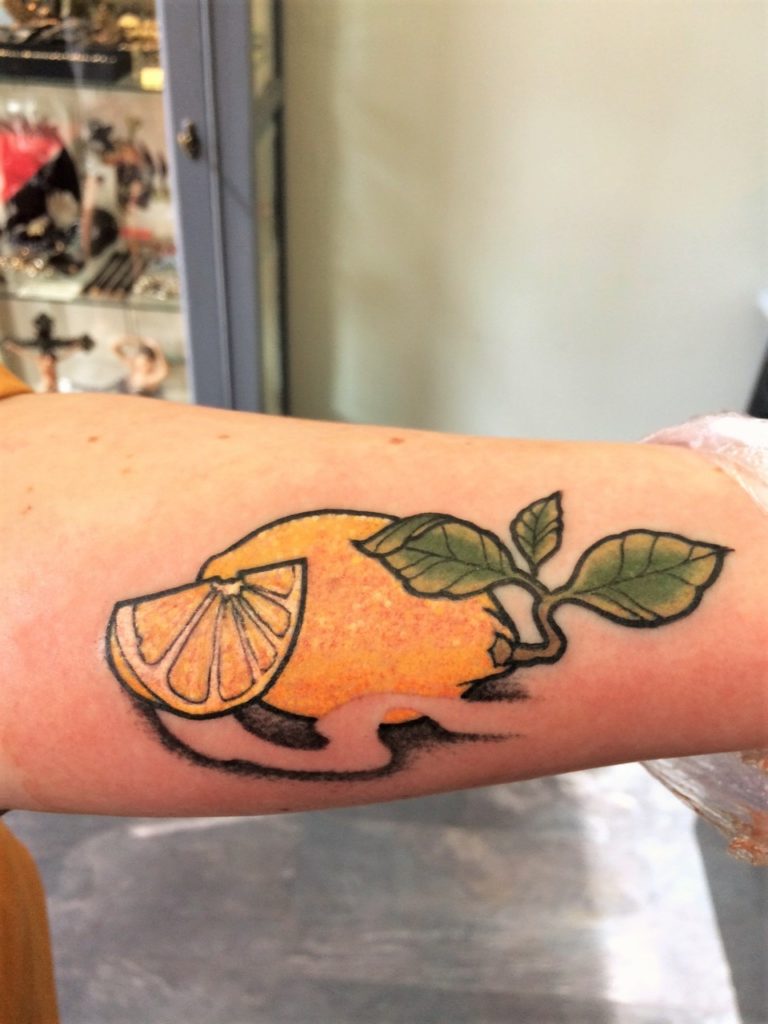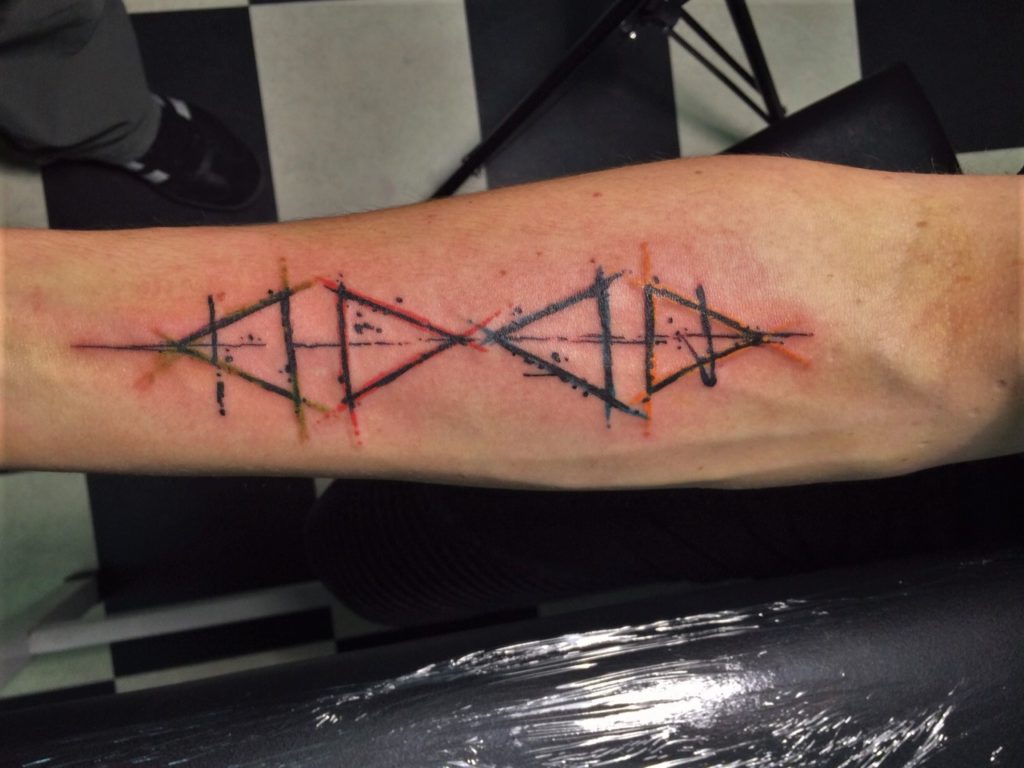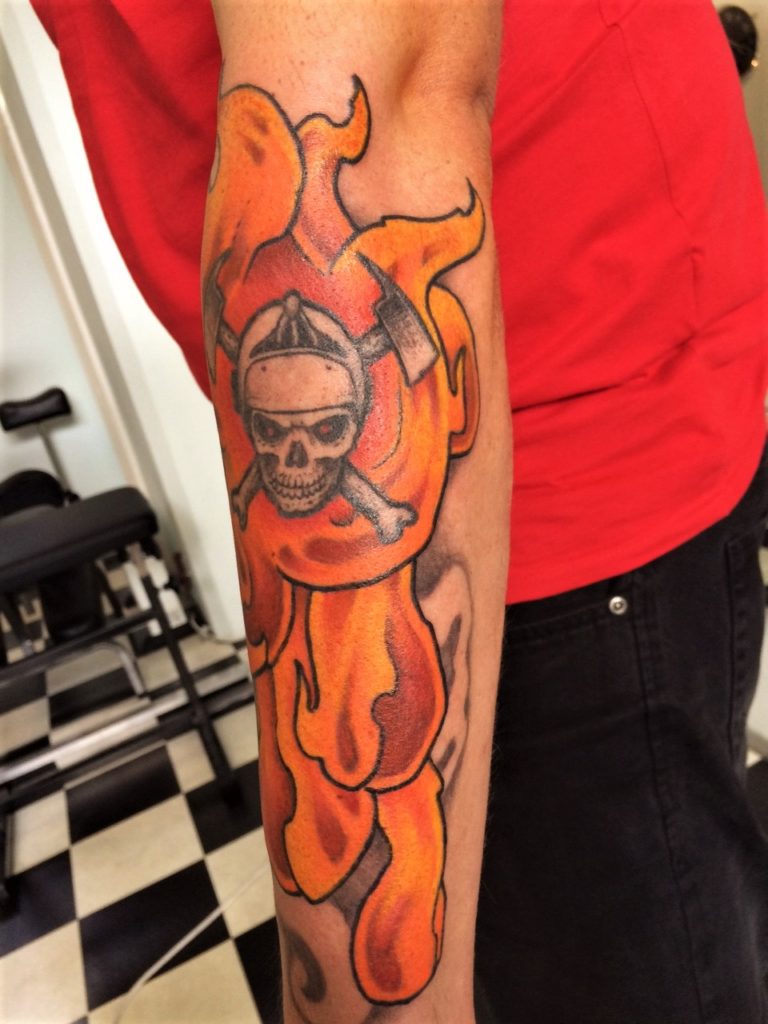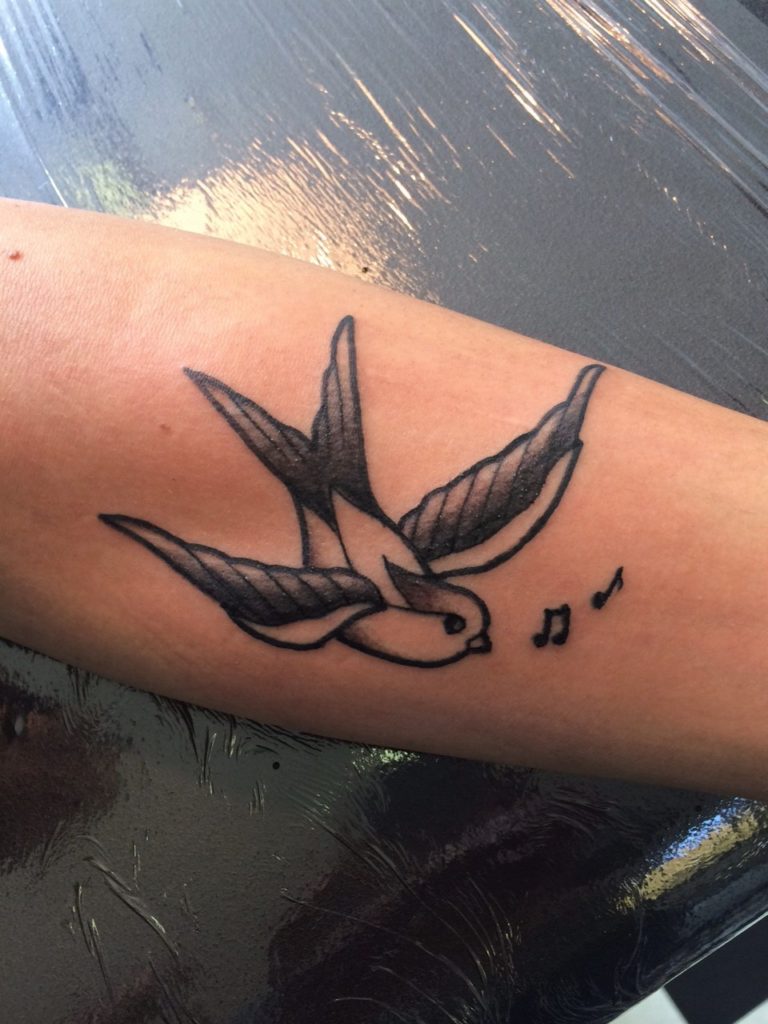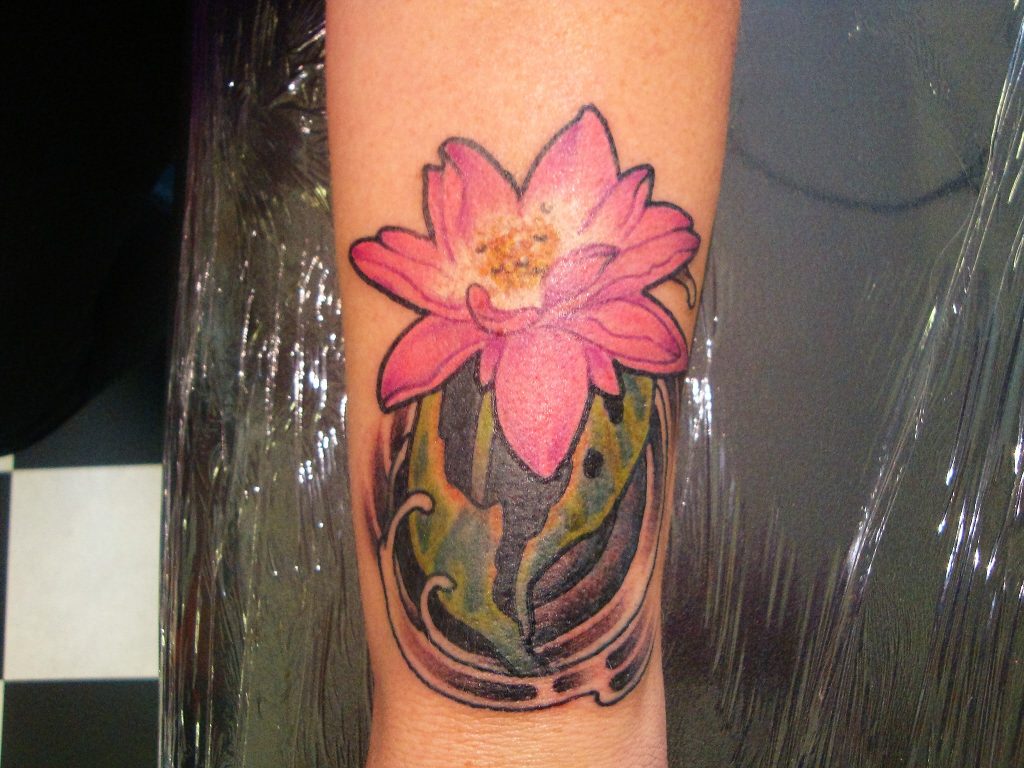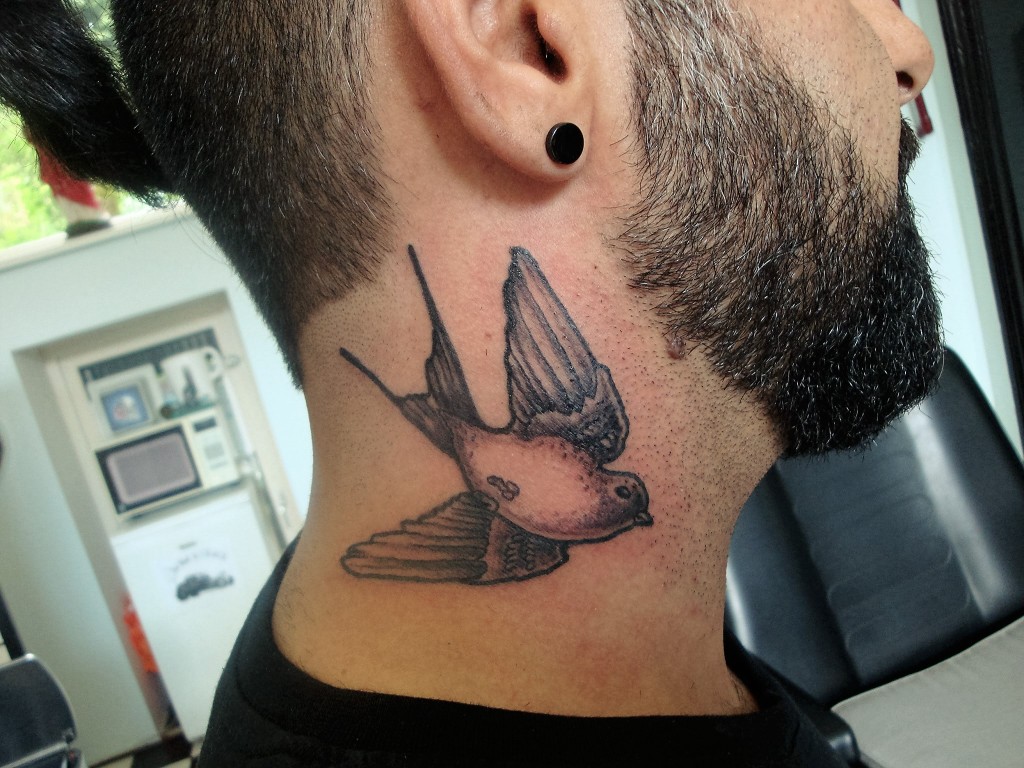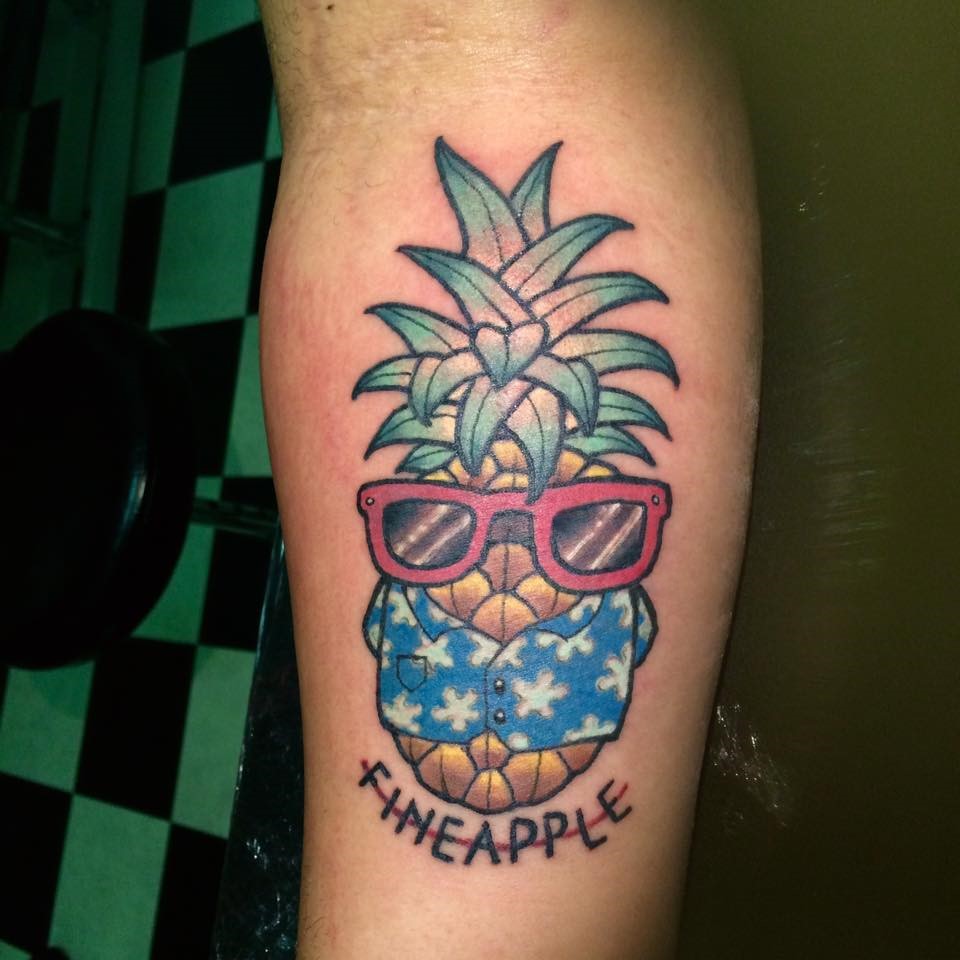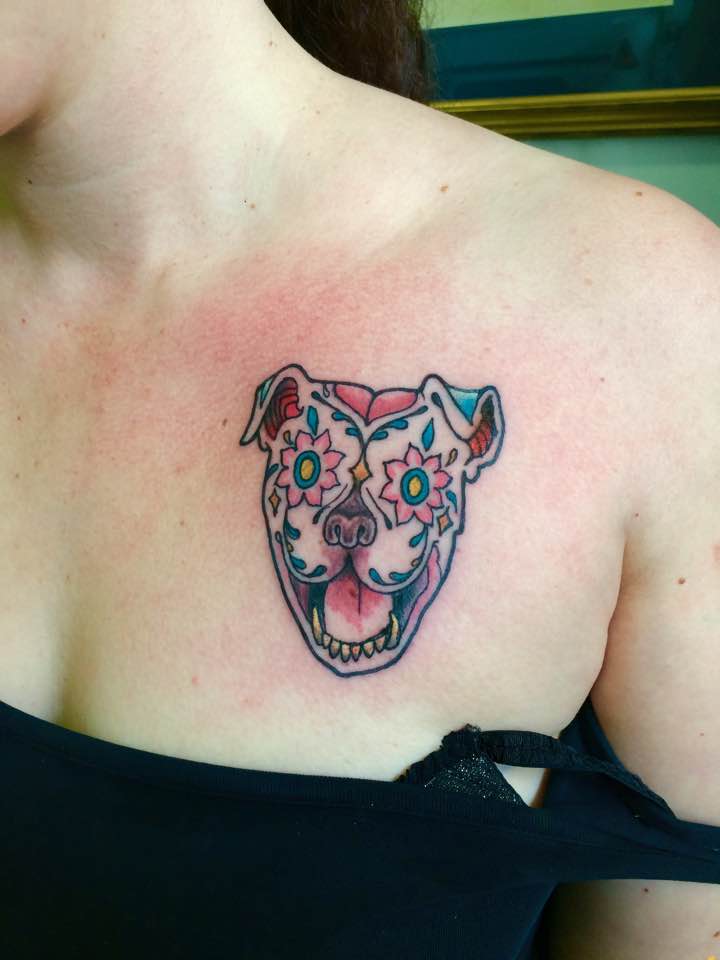 Sweet dia de los muertos cartoon ink, at Inkfish tattooshop.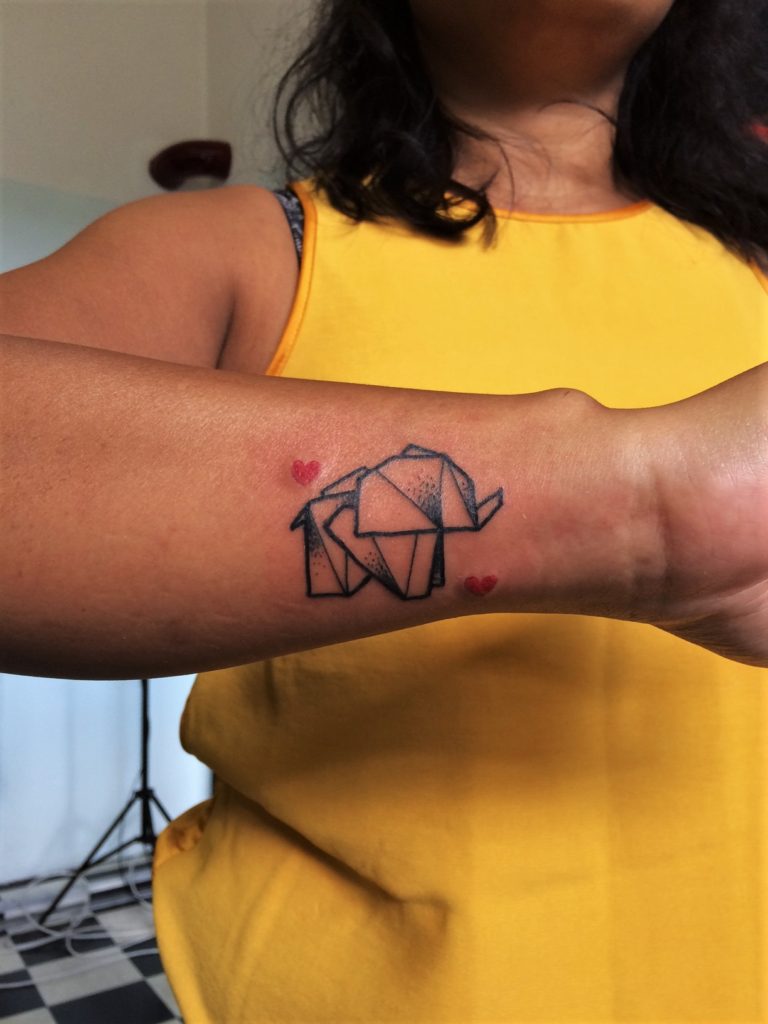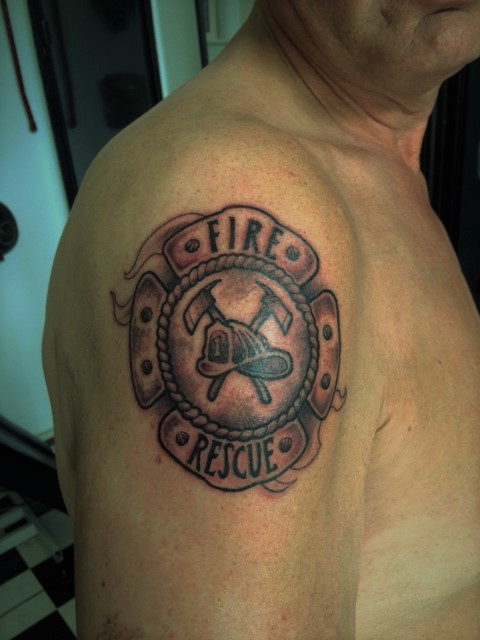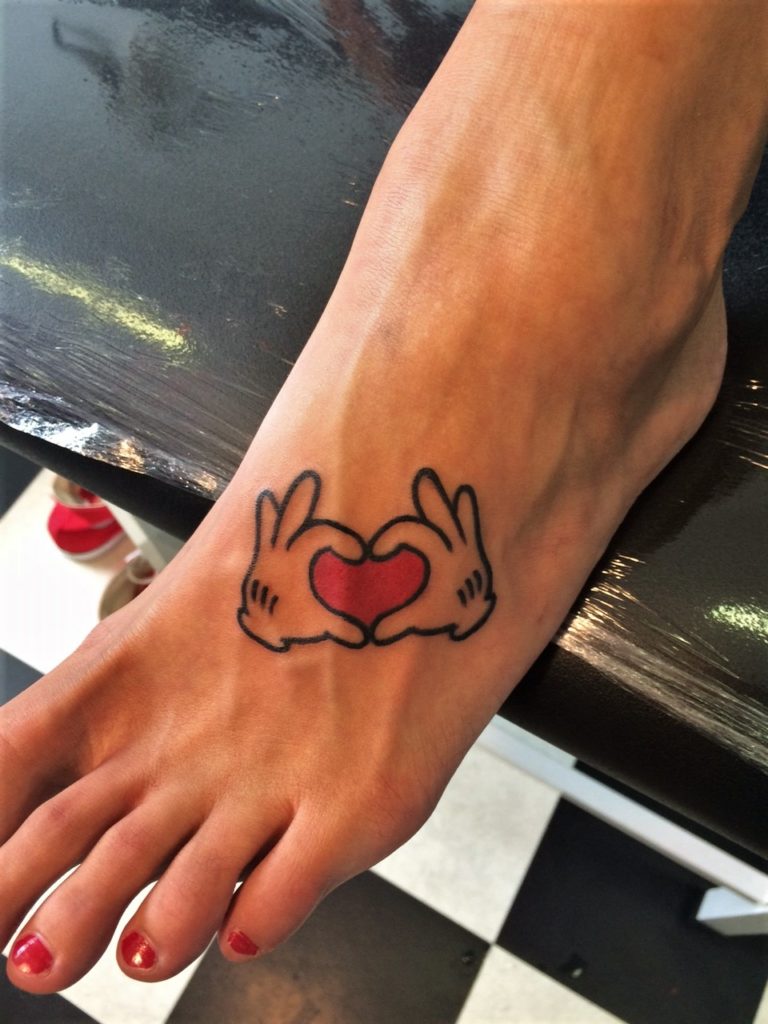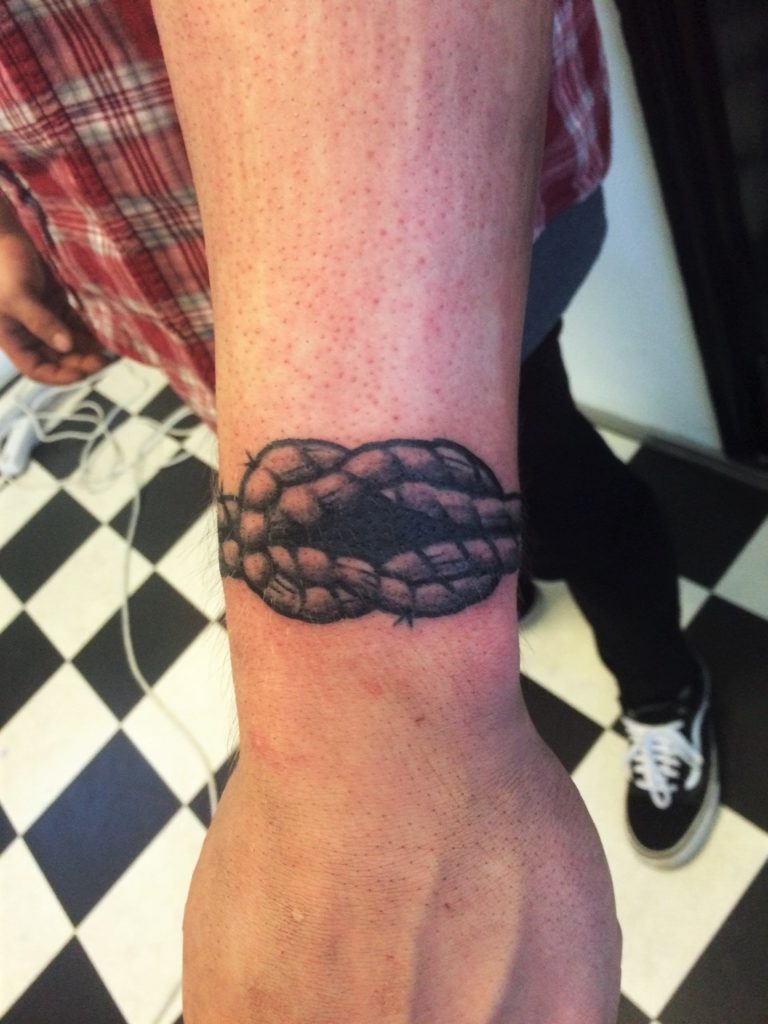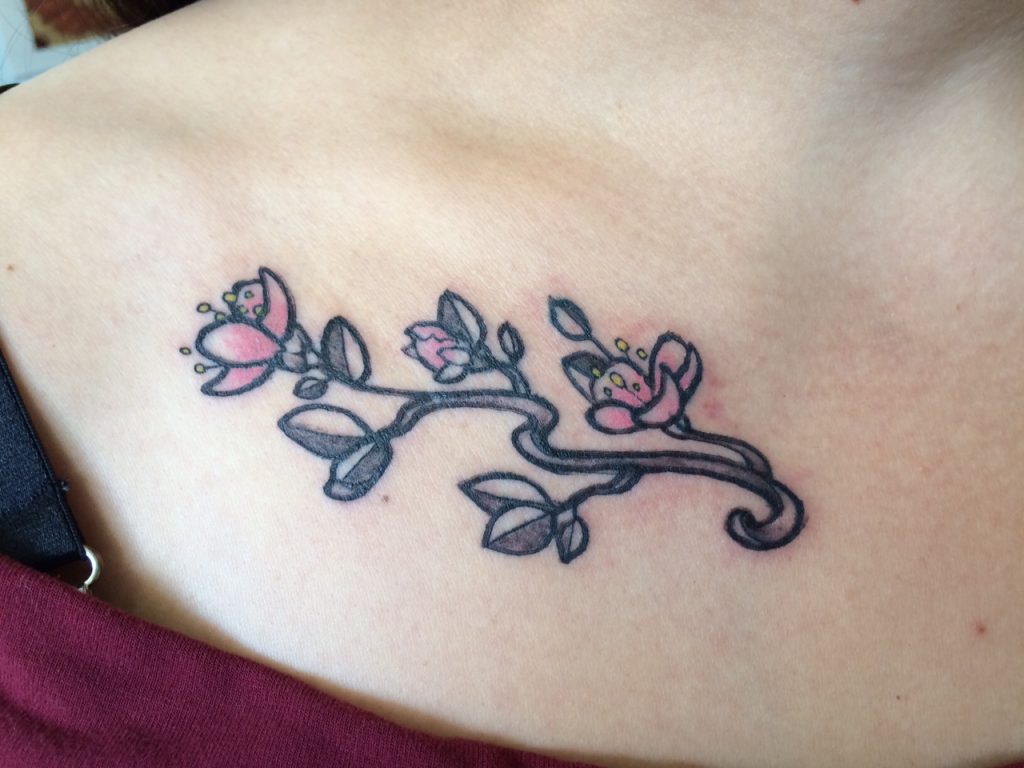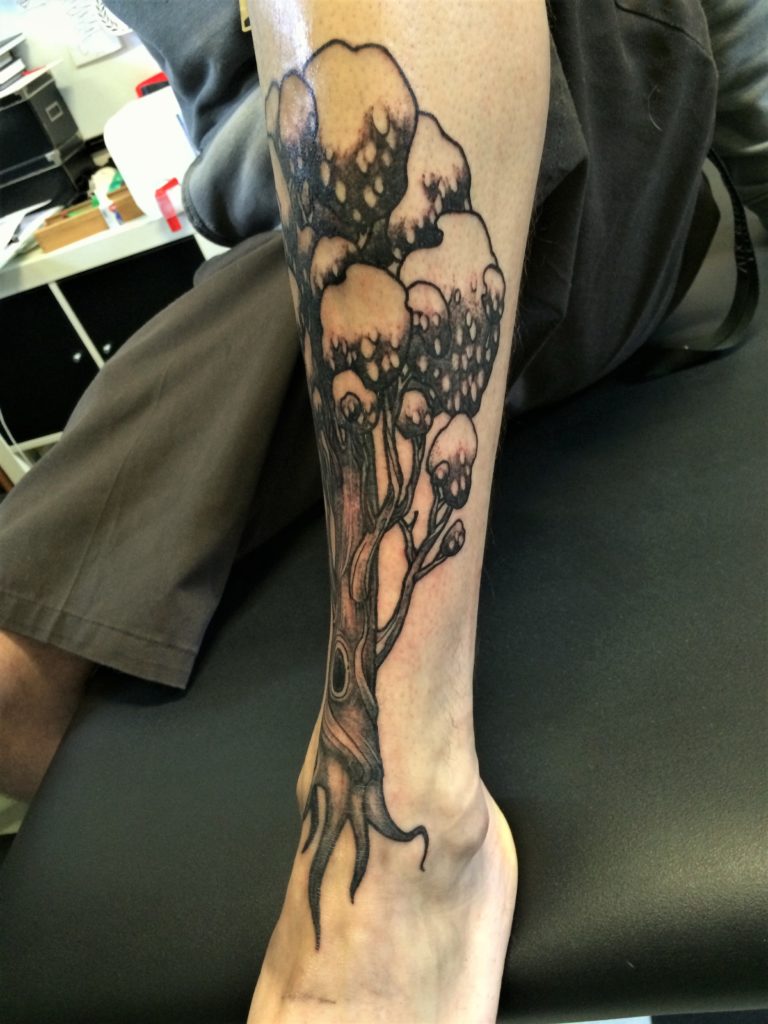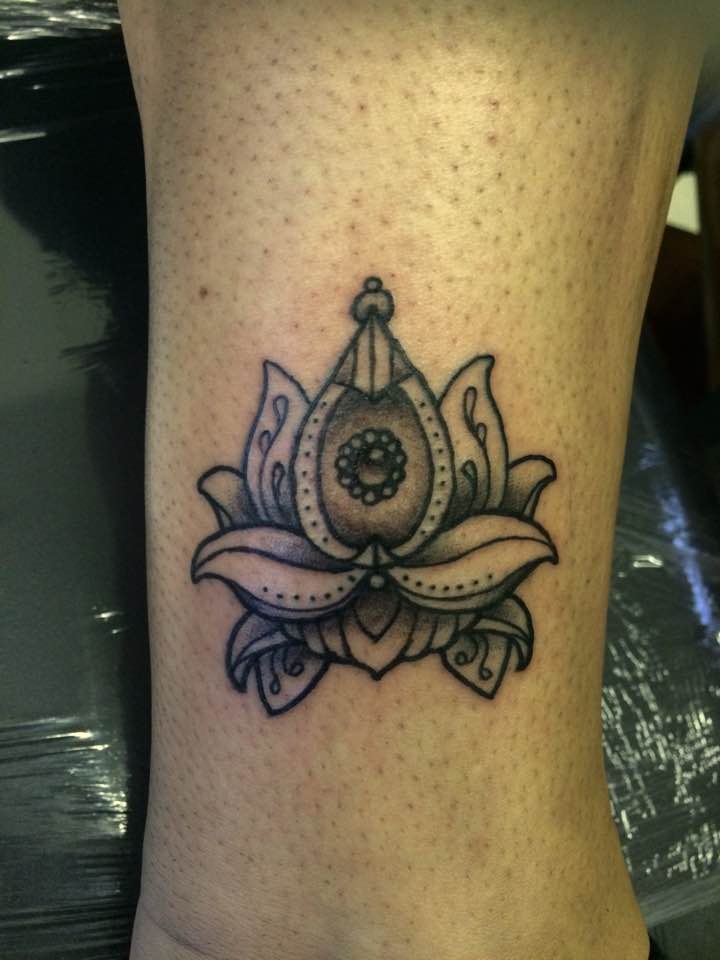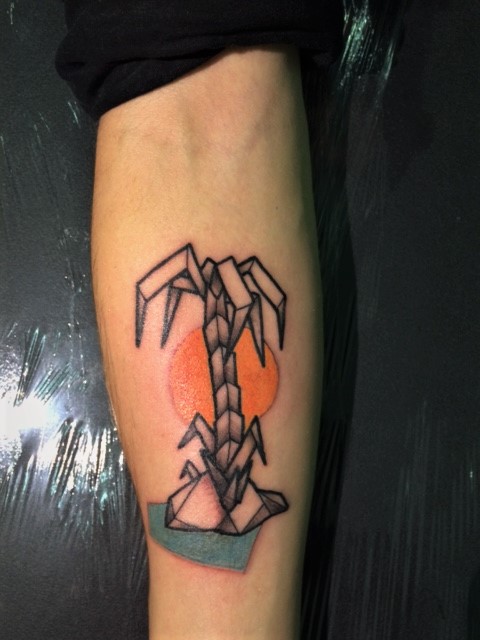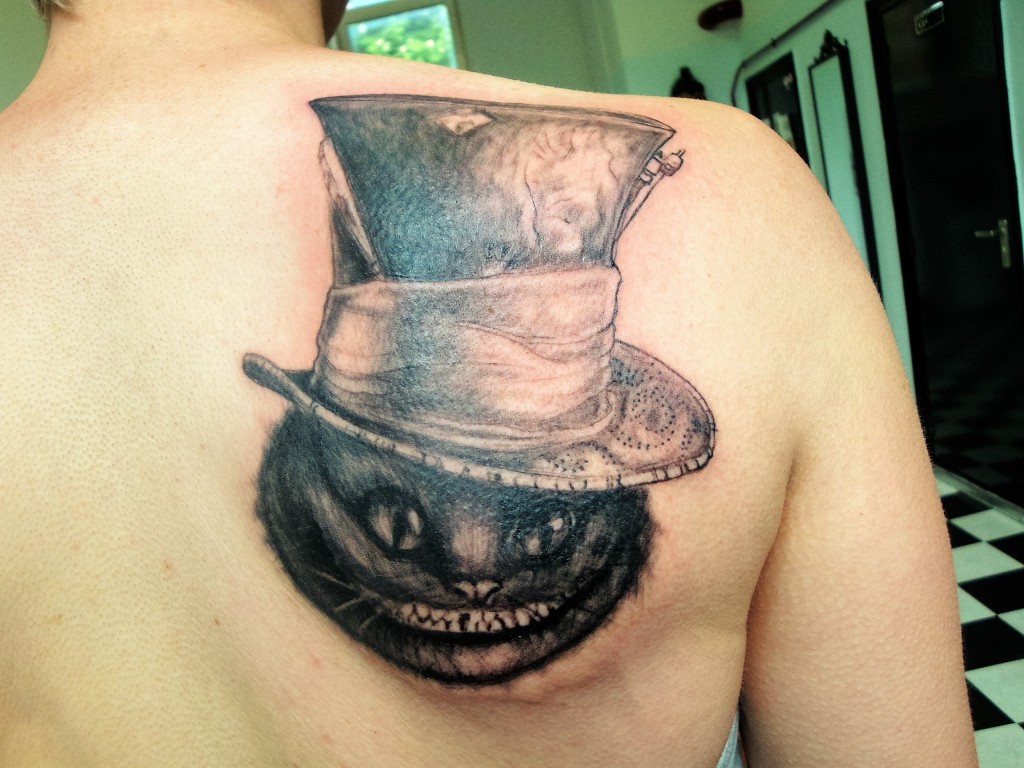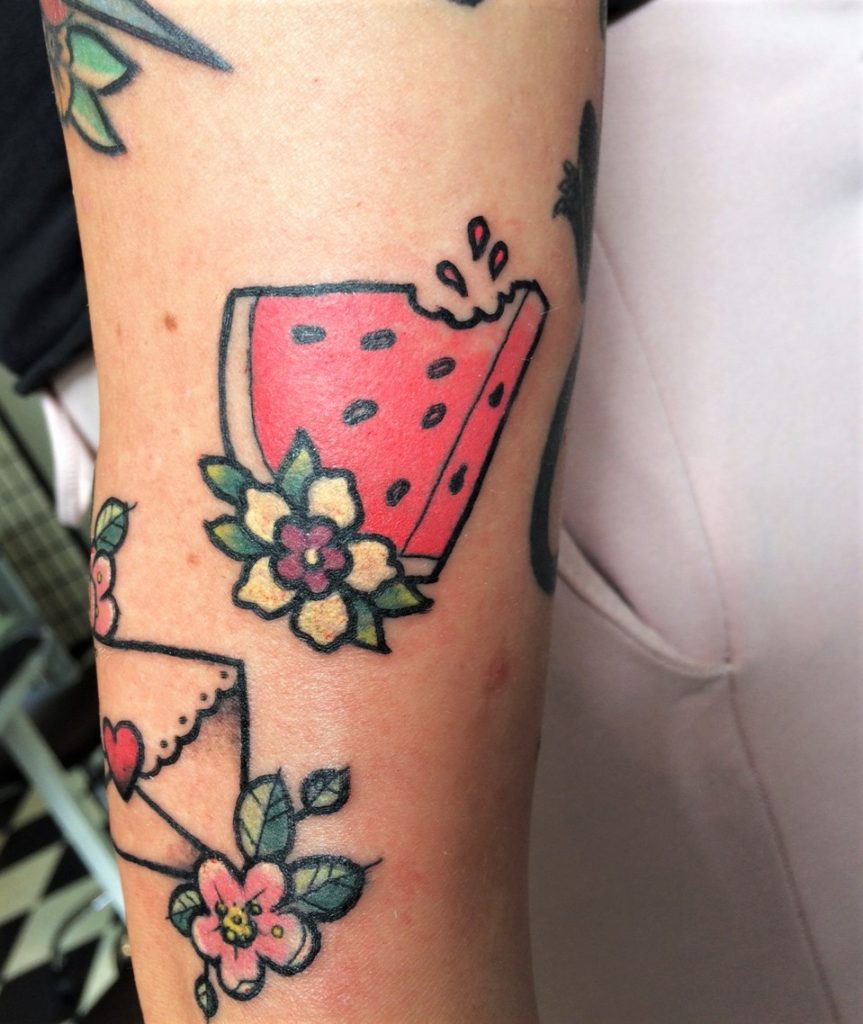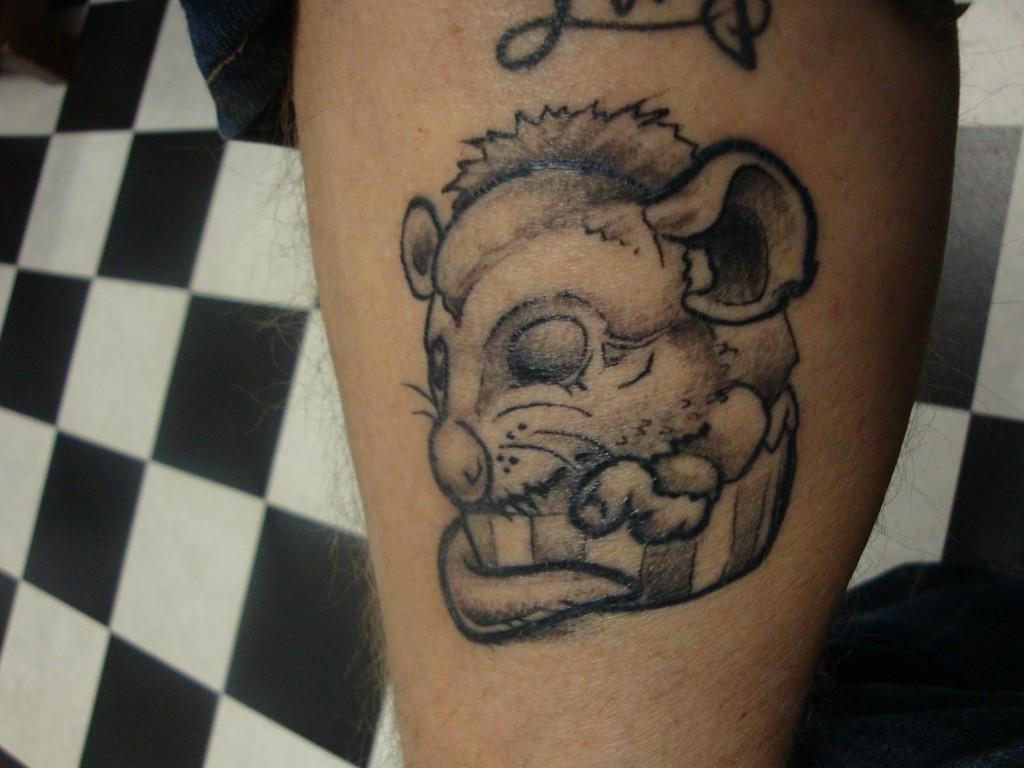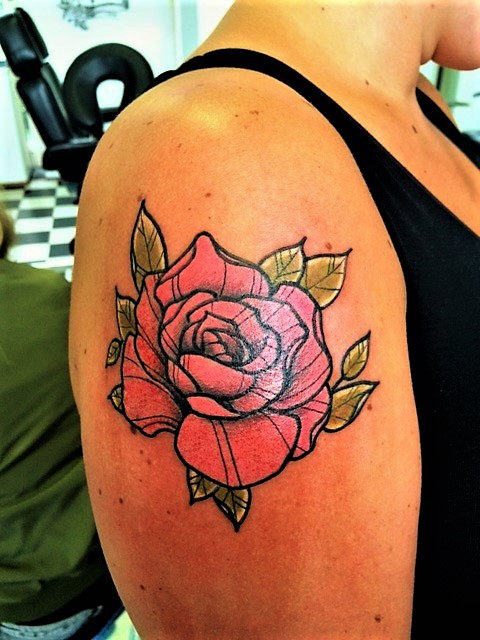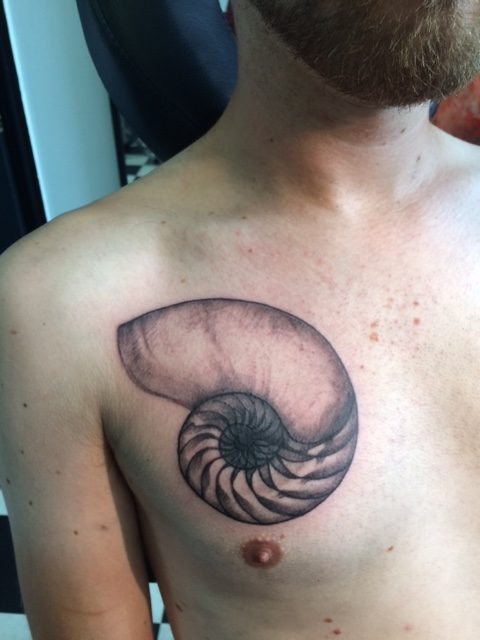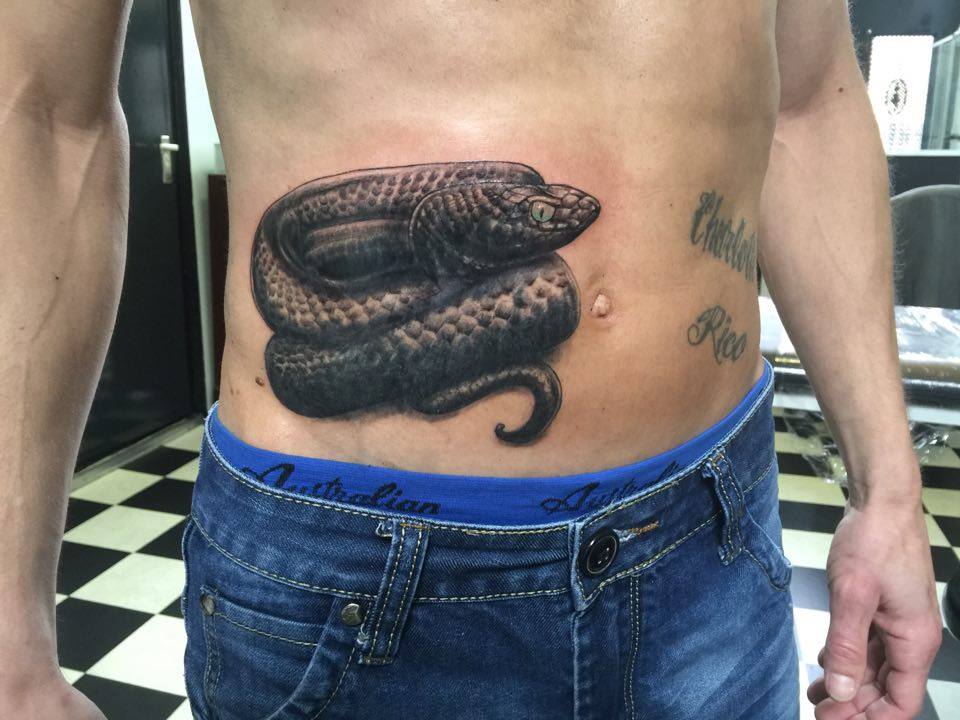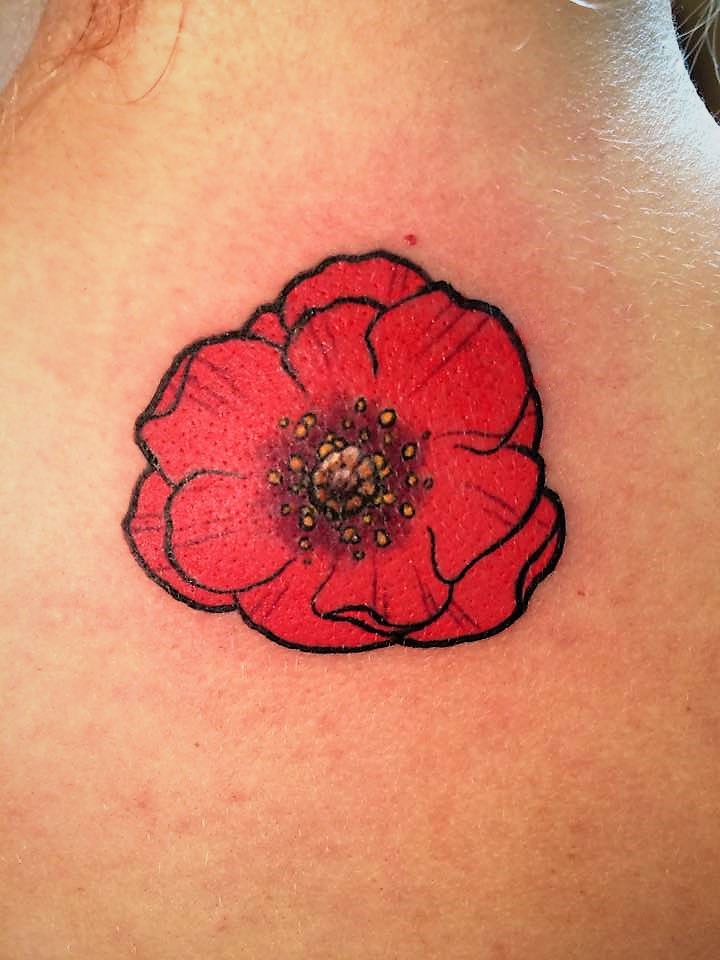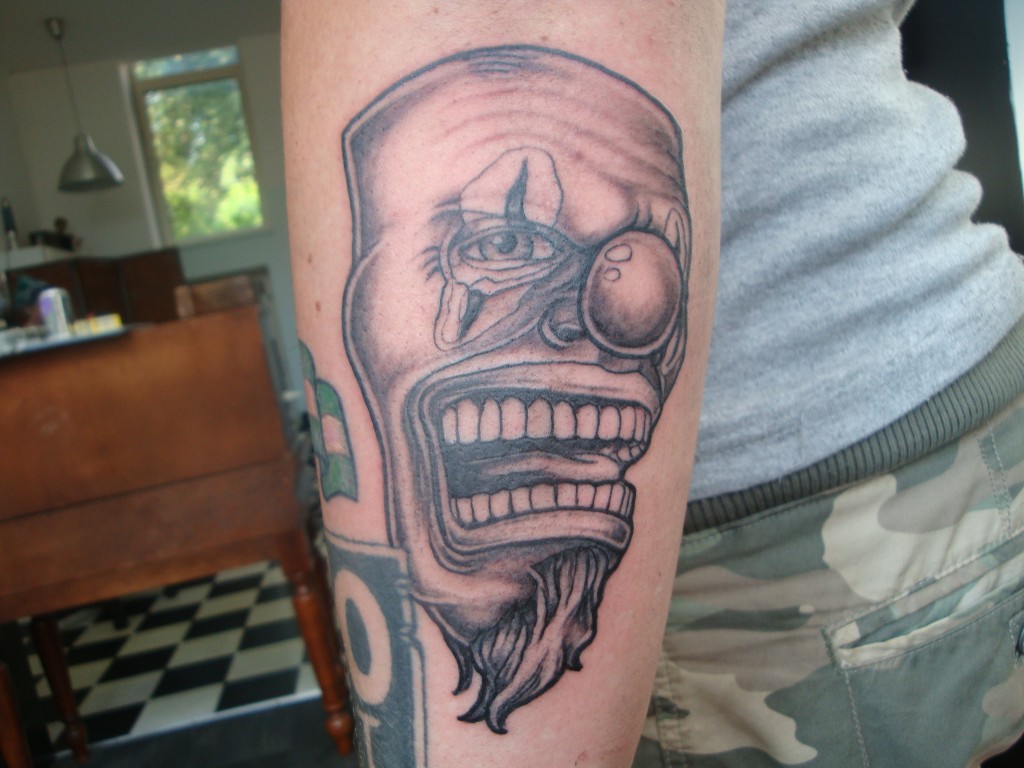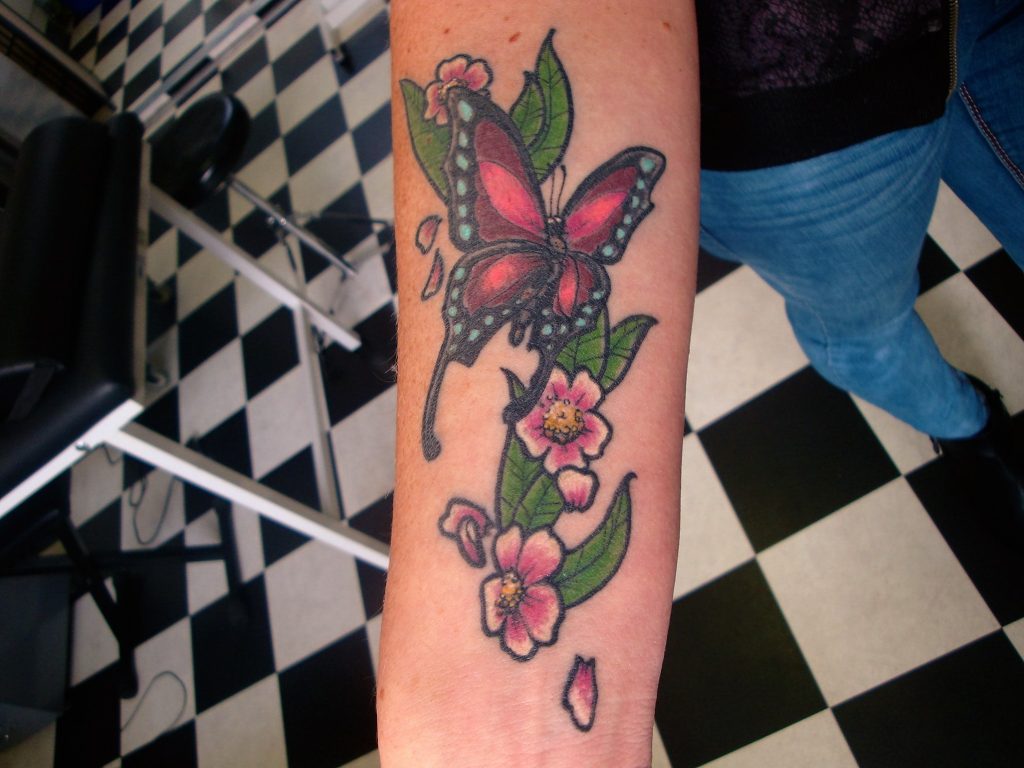 Full colour vlinder tattoo met 3D-bloemetjes.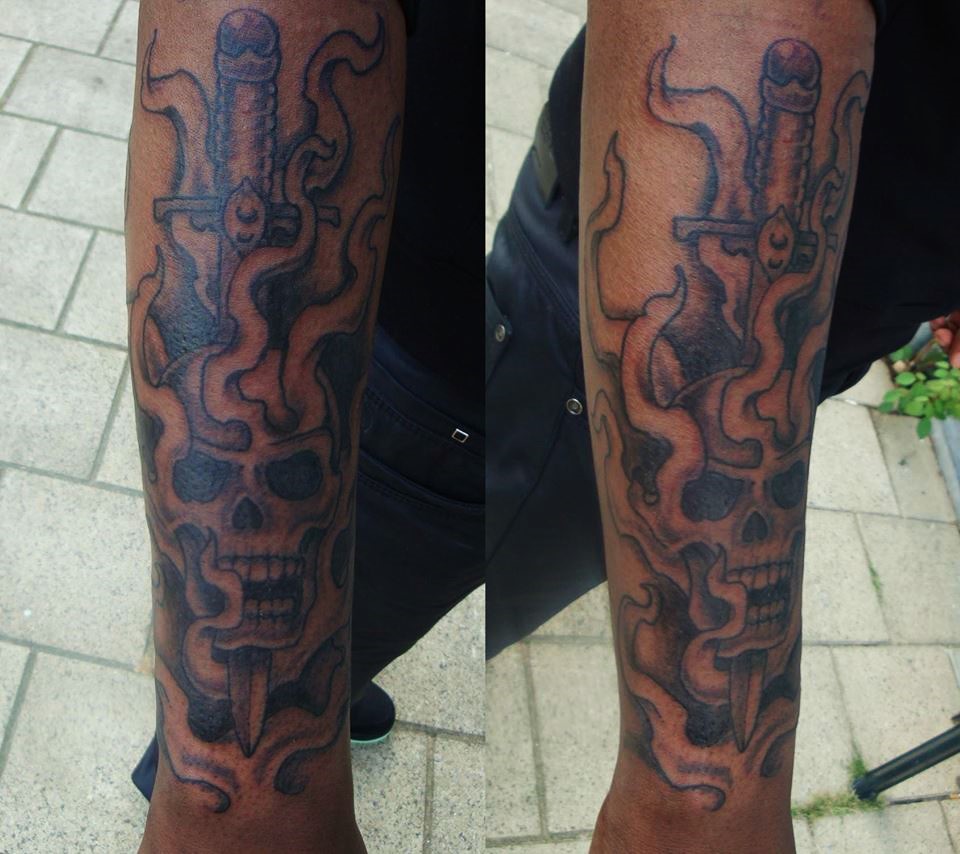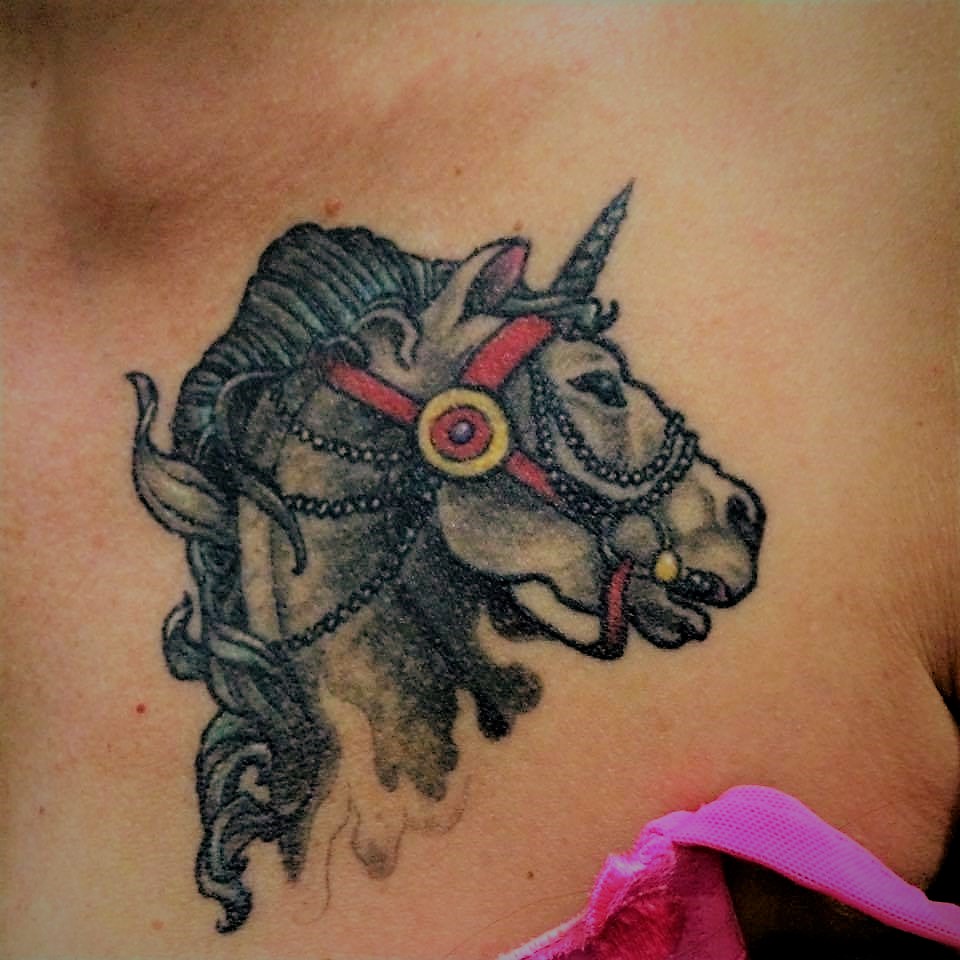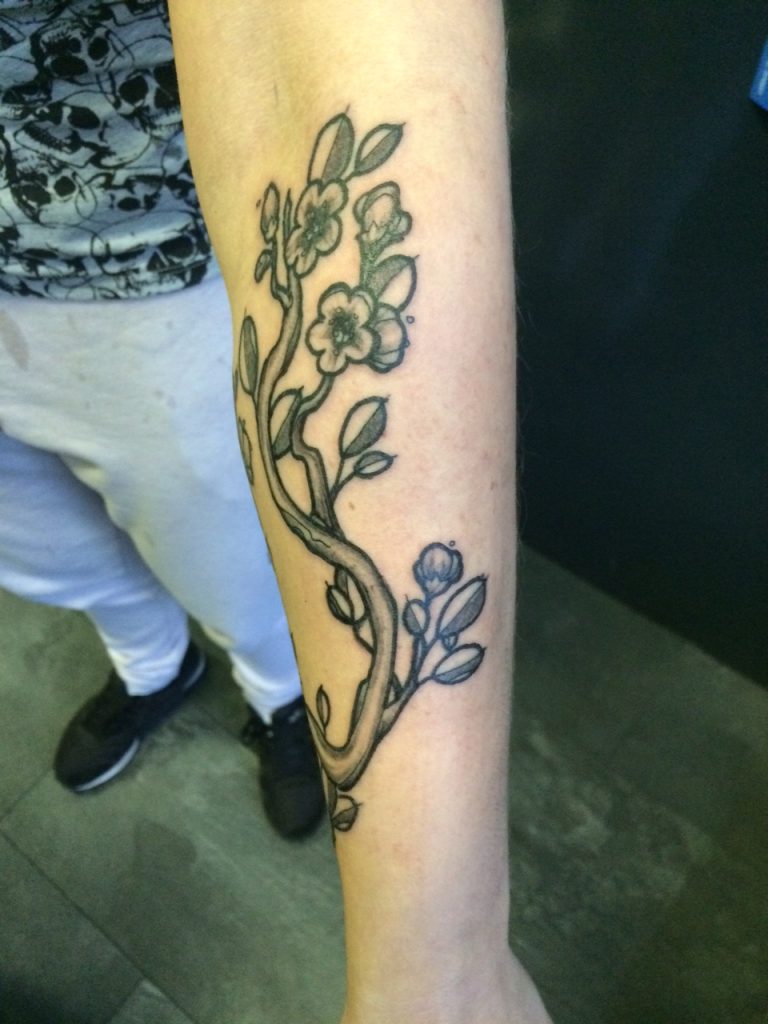 For neo-traditional full colour rock&roll tattooing, come to Inkfish tattooshop.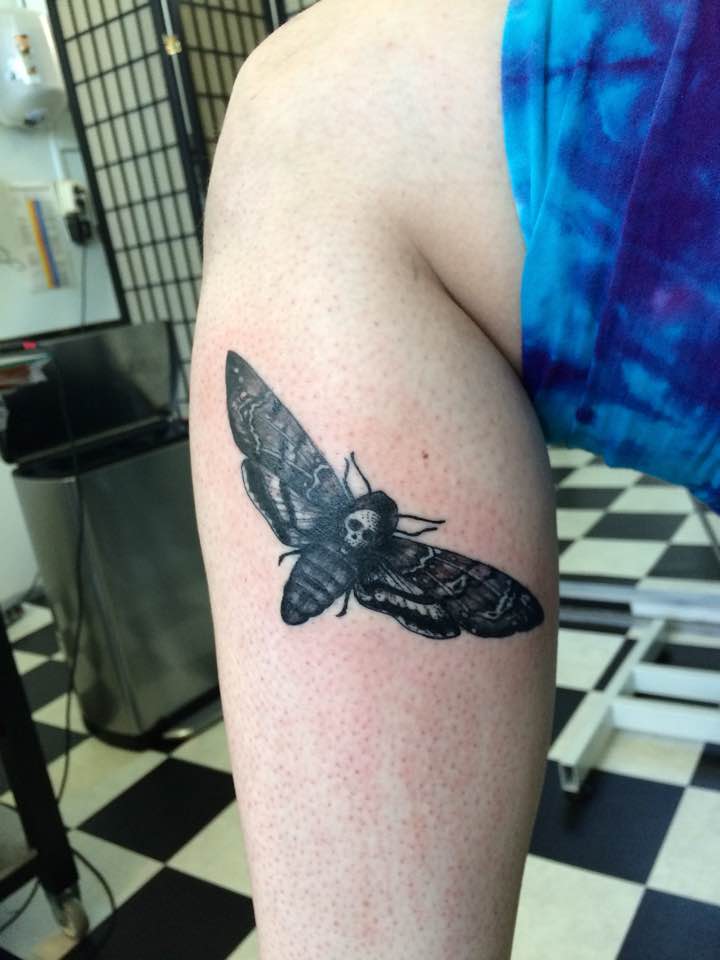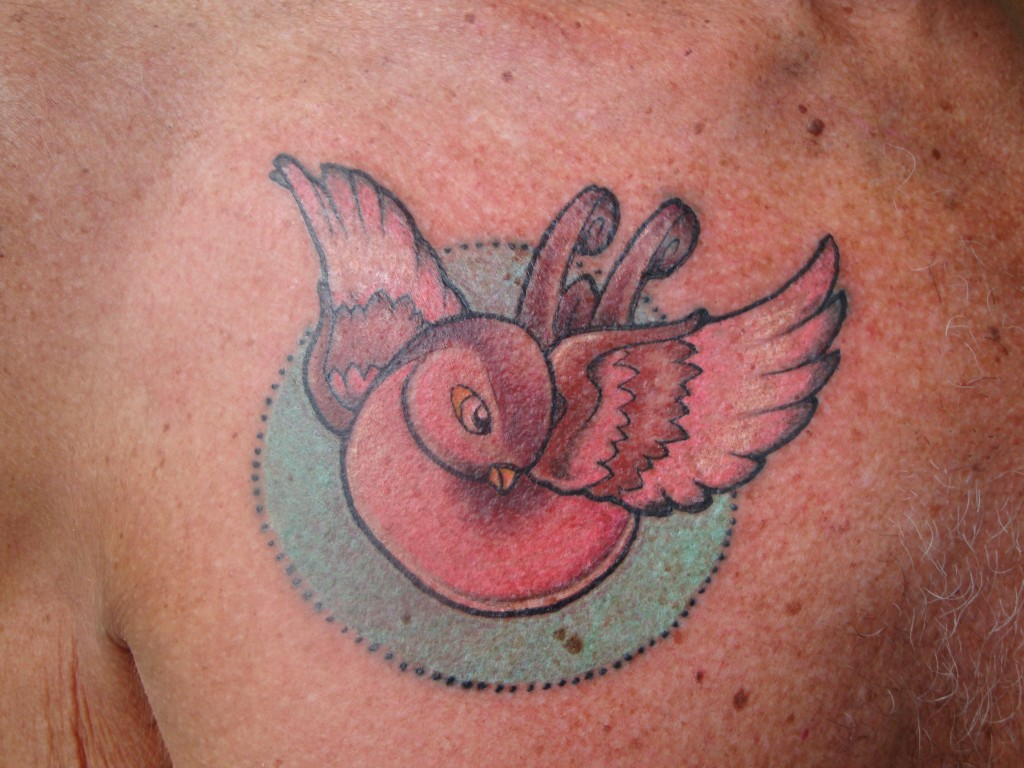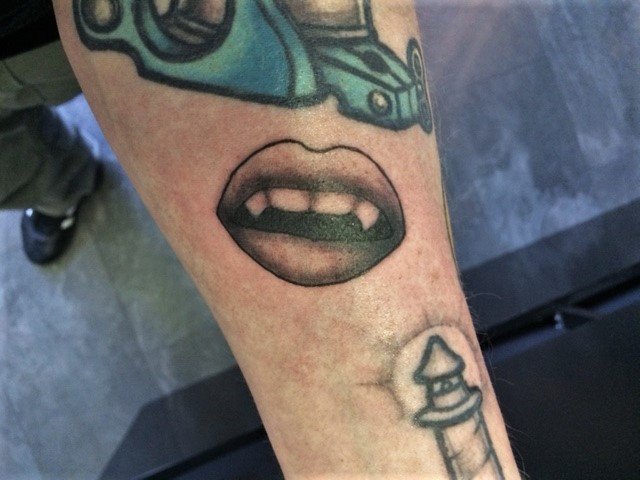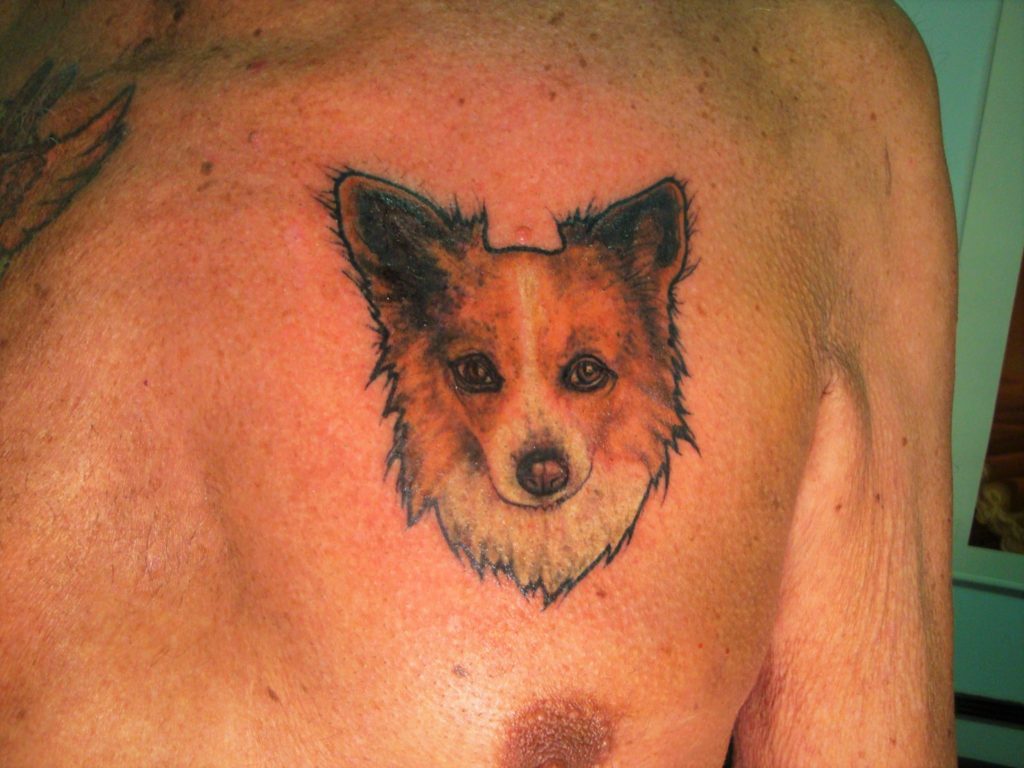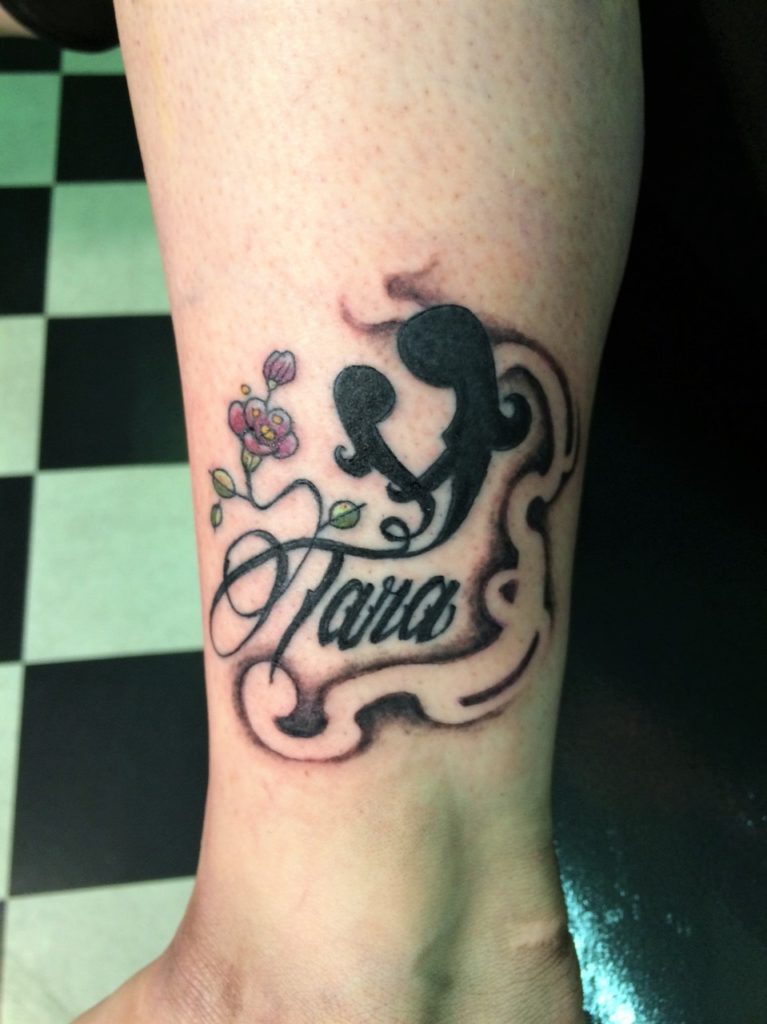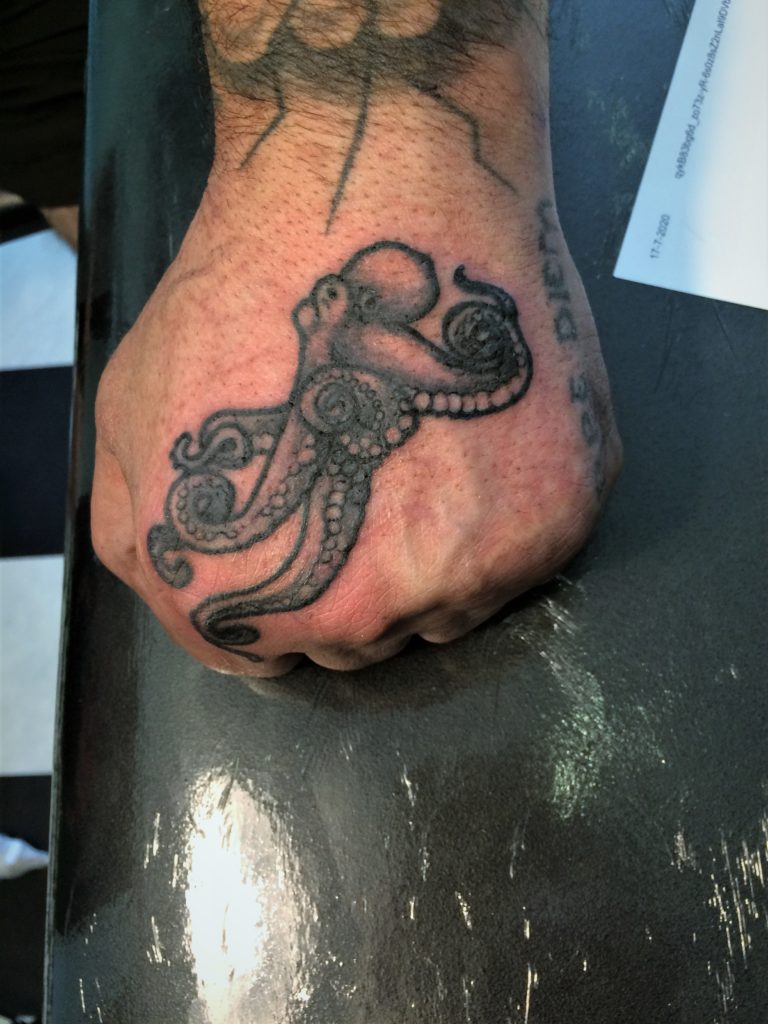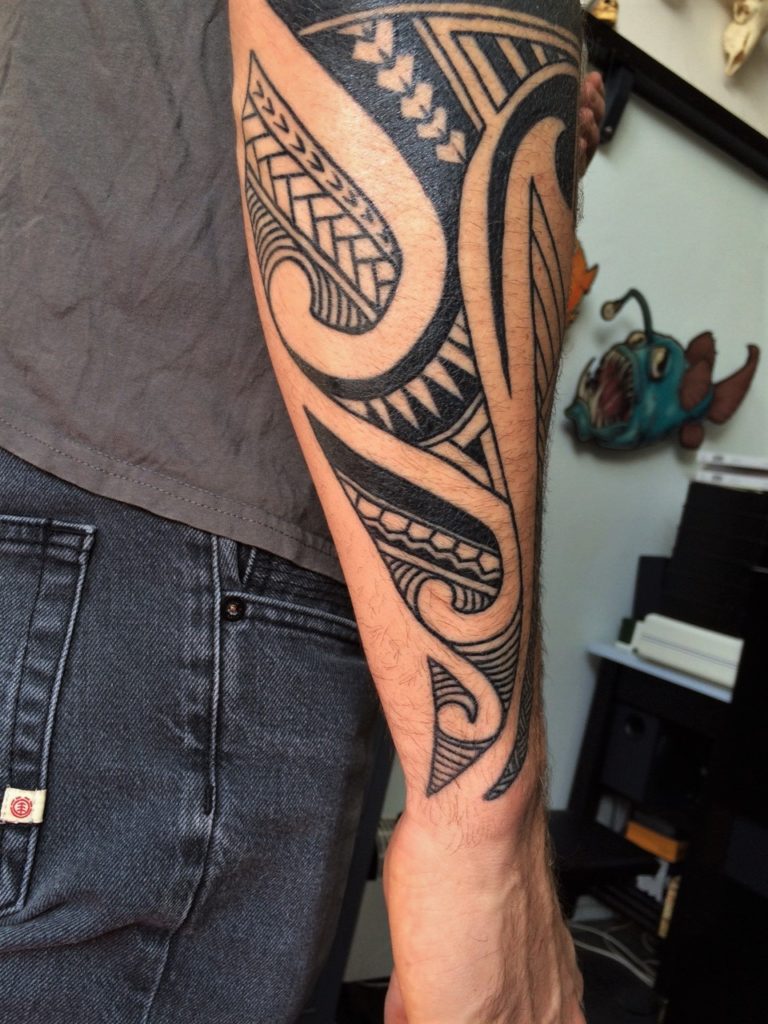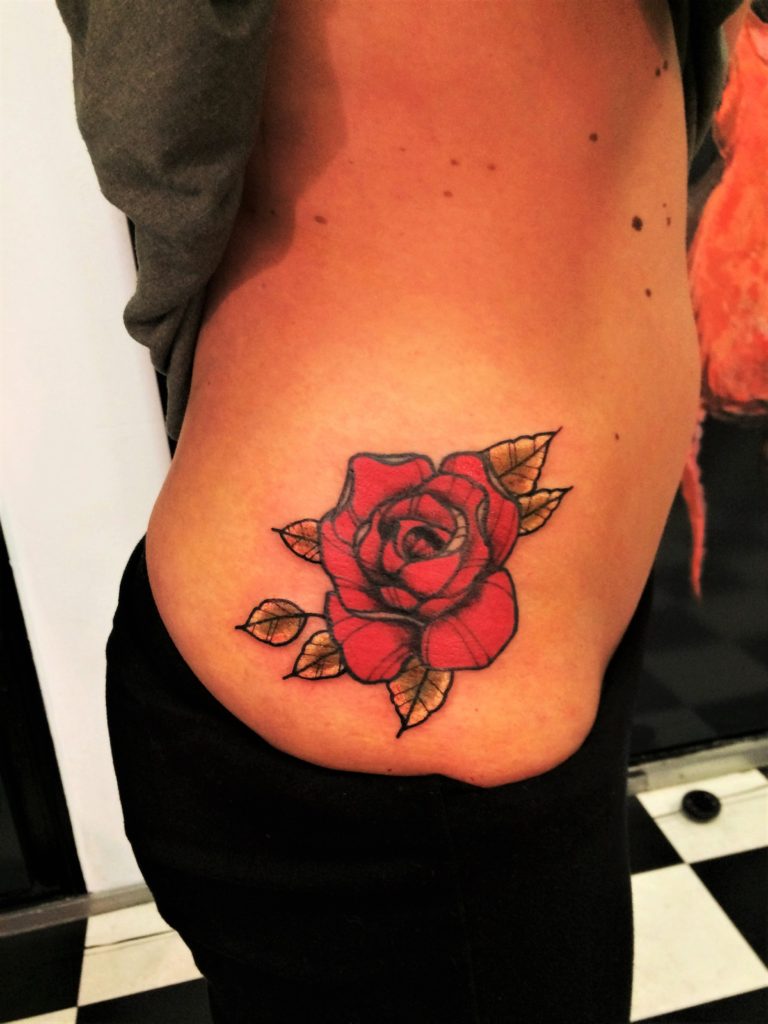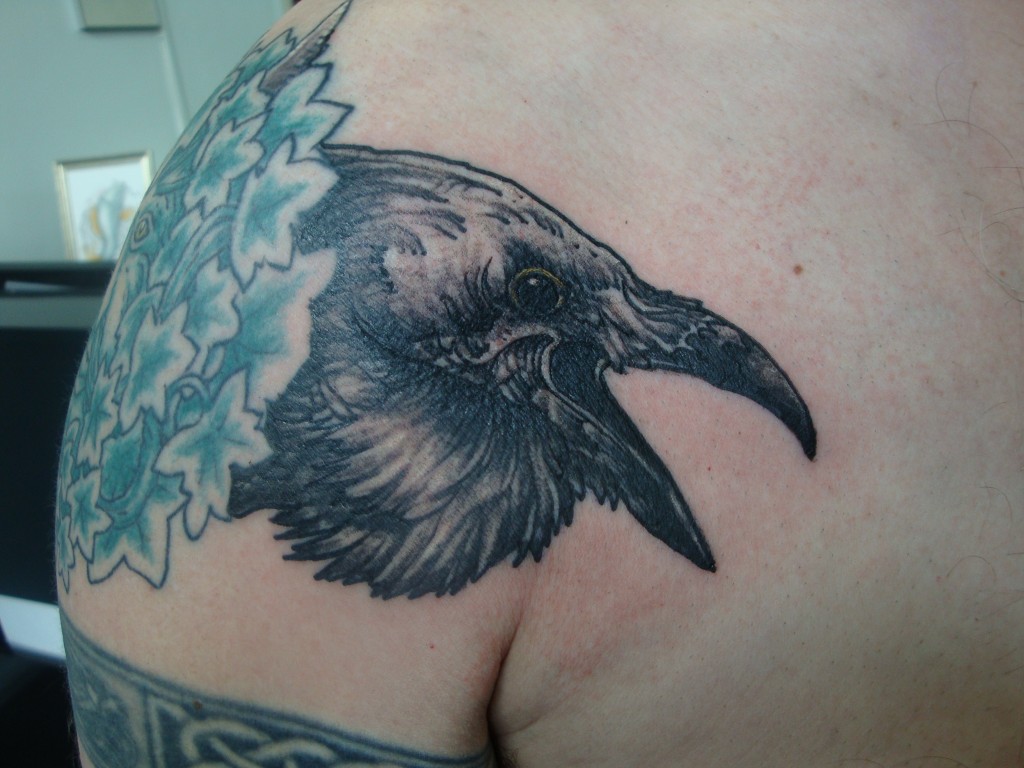 Raven shoulder tattoo in old-fashioned style.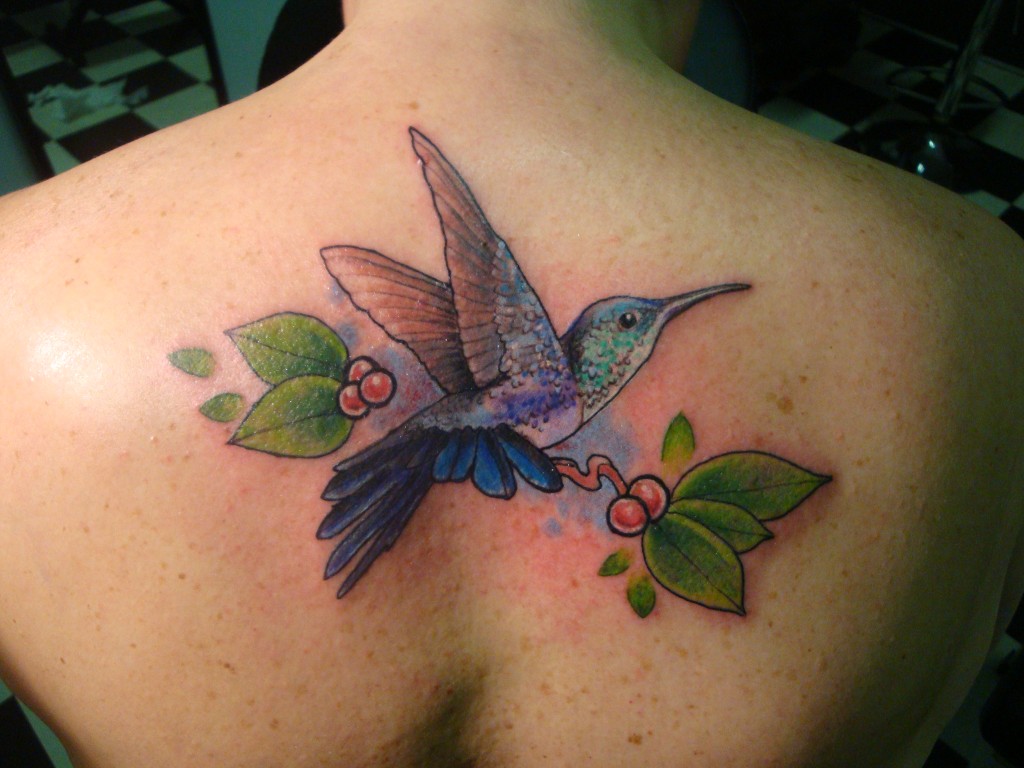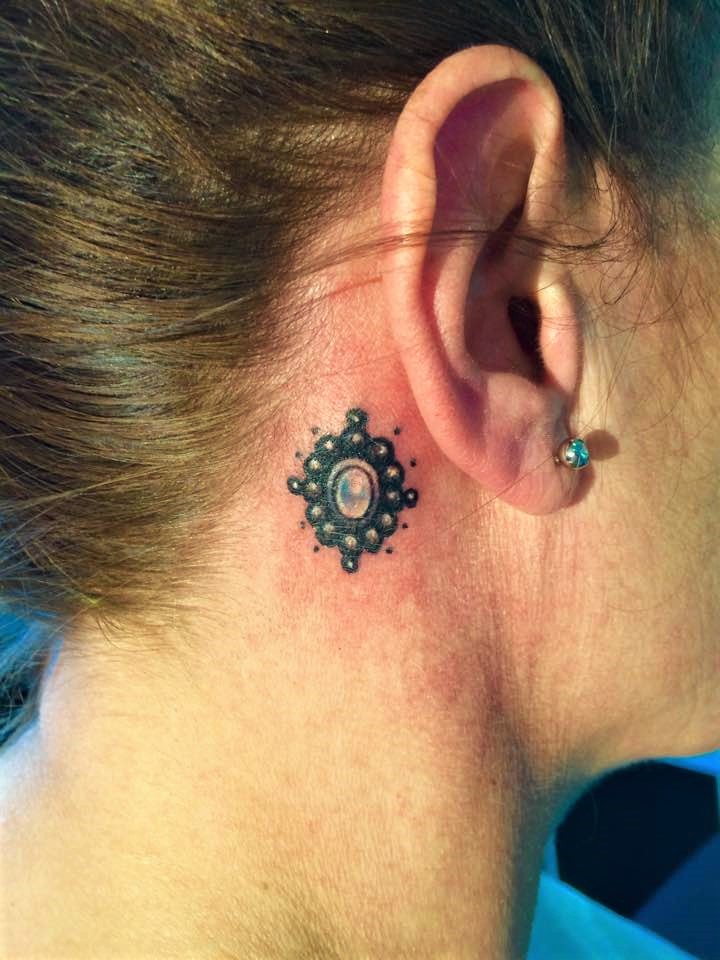 strakke kitty tattoo voor een dochtertje.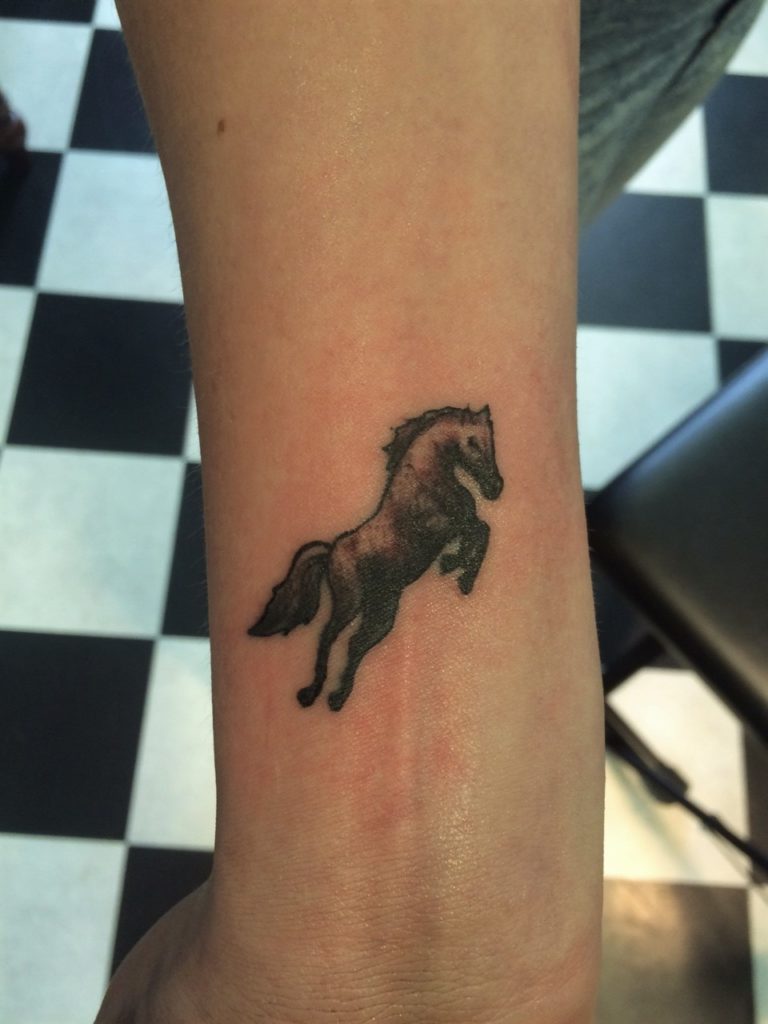 Zwart paardje-tattoo was leuk om te zetten
.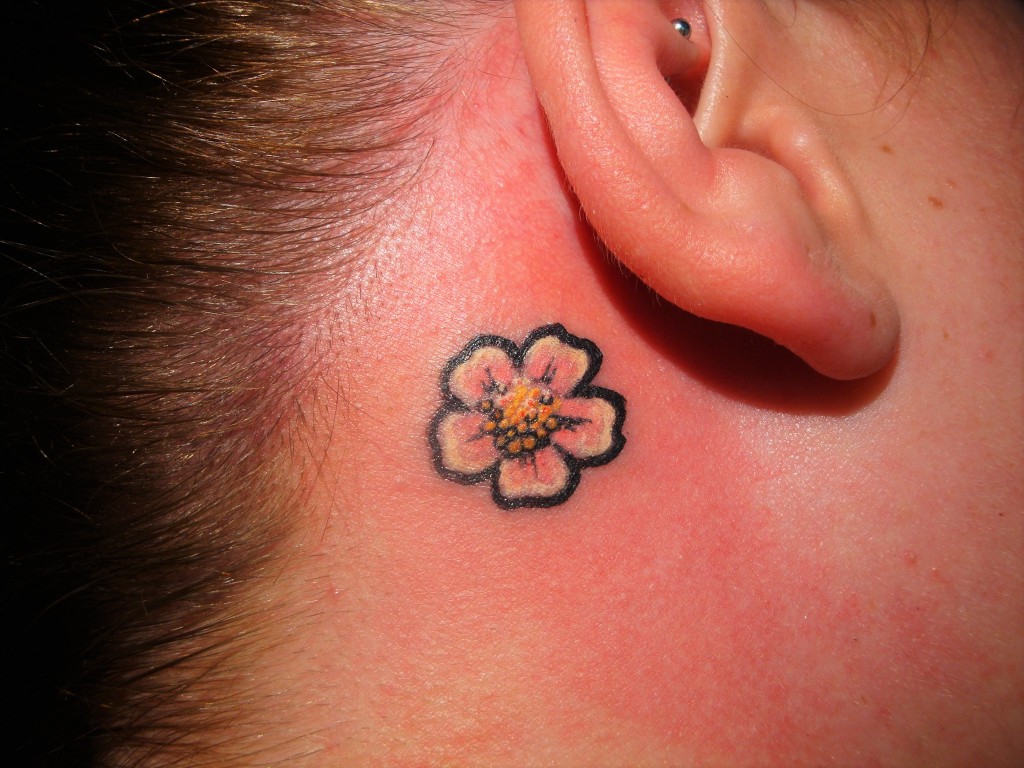 Micro-newschool tattoo met 3D effect achter een oor.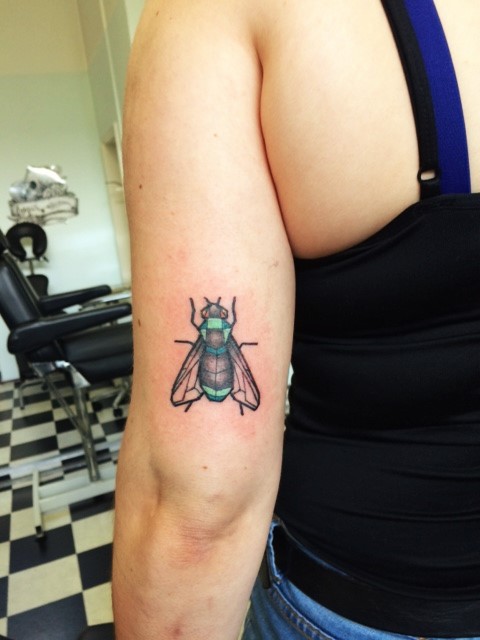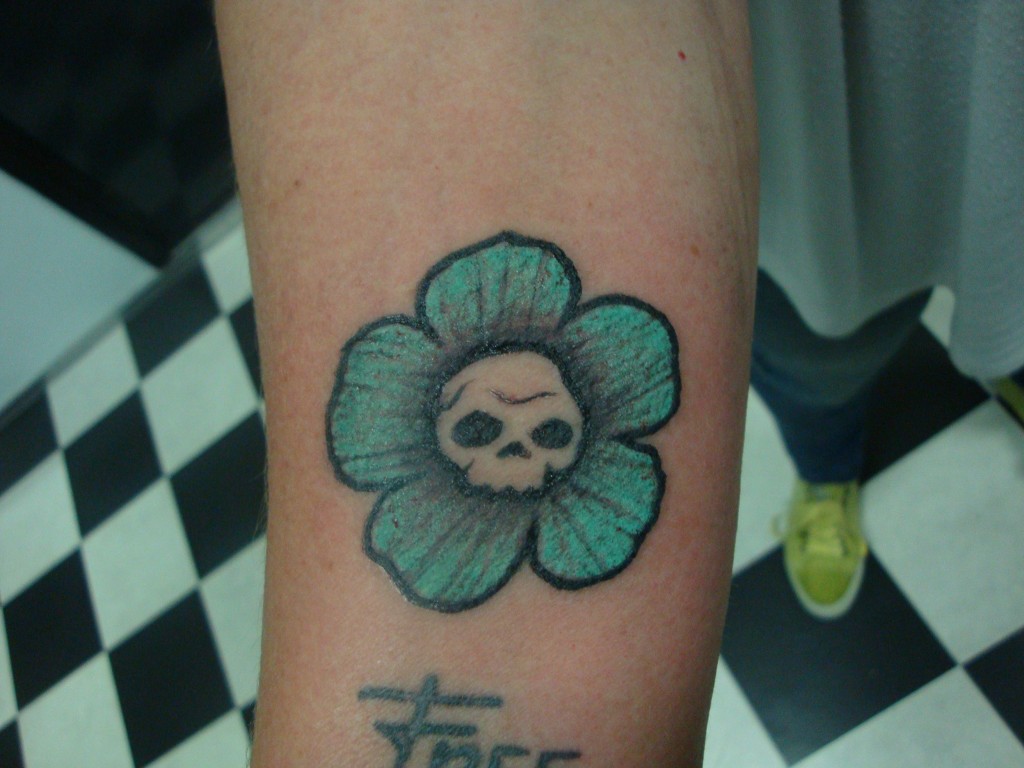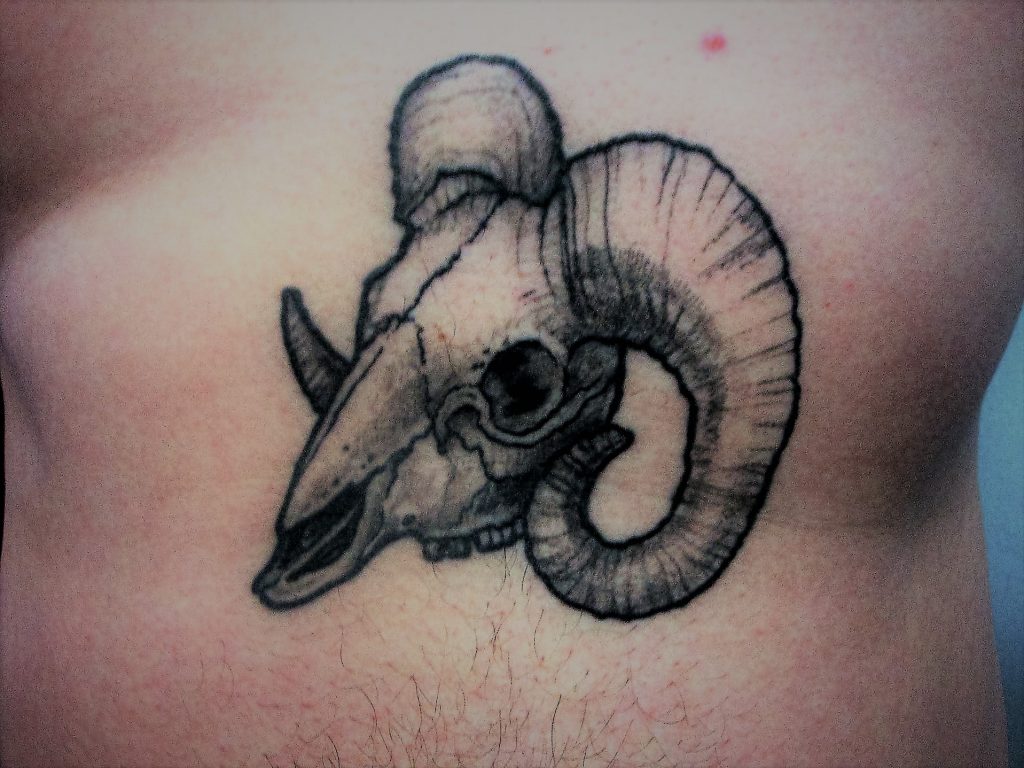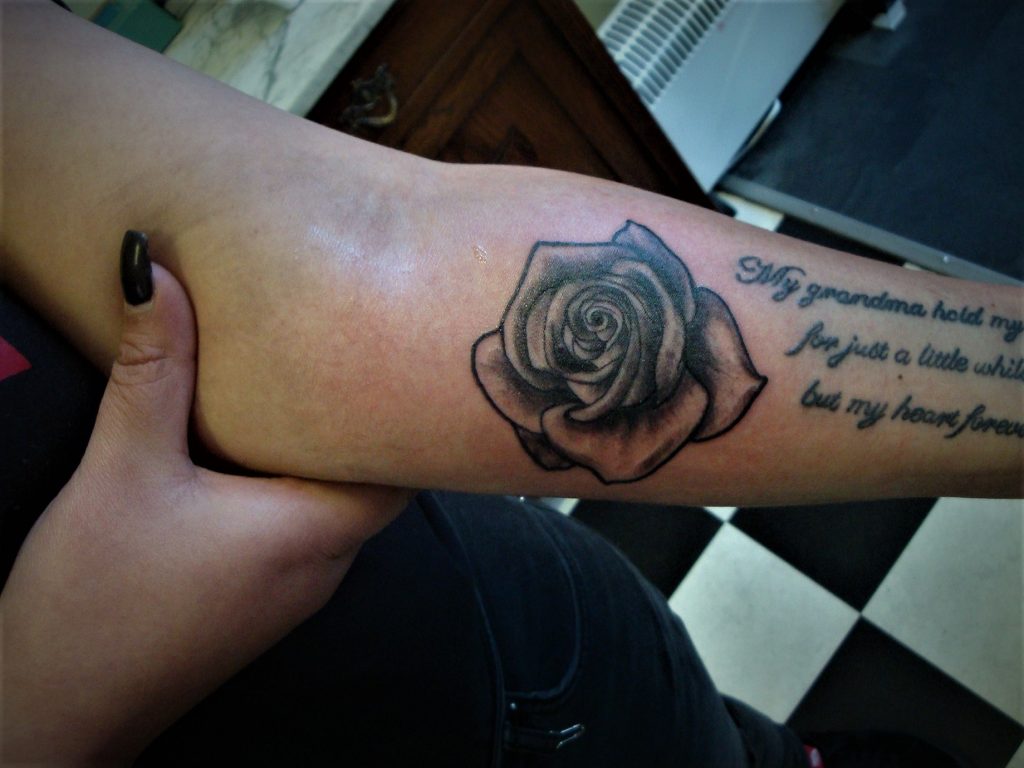 tattooshop gallery: Rotterdams custom tatoeage ontwerp